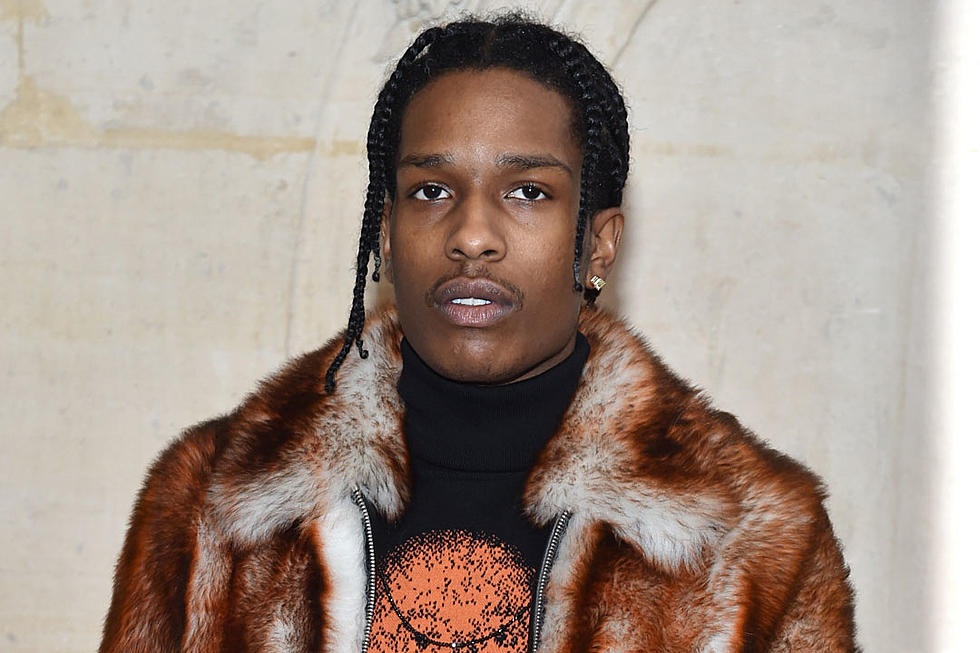 Asap Rocky 2023 Songs & Features
Aswehiphop has begun ASAP Rocky 2023 songs and features. On this page you will be able to know all the new songs from ASAP Rocky for this 2023. Well provide you will the most latest songs and features of the Shittin Me rapper. Last year we didn't compile Rocky's 2022 songs and features. But as for this year, he is one of the top rappers on Aswehiphop top 2023 compilations.
So far, we have also started Drake's 2023 songs, 21 Savage 2023, Quavo 2023 and we have also created the page for ASAP Rocky 2023 songs. Last year, Rocky only shared some songs which include his collaboration with Rihanna. Although she only made an appearance in DMB video. Rocky and Rihanna have been busy with their newborn baby. They are putting up the mom-and-day parenting strategy to raise their child.
Having said that, ASAP Rocky 2023 movement is beginning to show up after he collaborated with French Montana via Chit Chat song which also featured Smooky MarGielaa. We are pretty sure more songs will come later this year. Meanwhile, all of his features and singles with updated on this page to give access to know ASAP Rocky Songs and features just for this year.
ASAP Rocky 2023 Songs and Features
RIOT (Rowdy Pipe'n)
Am I Dreaming (Feat.)
Nonviolent Communication (Feat.)
WHARF TALK (Feat.)
Same Problems
Chit Chat (Feat.)
On 20th of July 2023, ASAP ROCKY came true again with a brand new song which he called RIOT. It's a follow-up to his last collaboration from Spider-universe.
On June 2nd, ASAP Rocky joined Metro Boomin on Spider-Man: Across The Spider-Verse soundtrack. The Rihanna Boyfriend assisted on two tracks which one of them is "Am I Dreaming". You can check out the soundtrack.
This is the second track featuring ASAP Rock on the Spider Man 2023 soundtrack. Rocky help out on two song which we have listed one of them above. "Nonviolent" also featured James Blake, 21 Savage and more.
Rocky can still make his music presence more interesting. He has been more of music lately despite his girlfriend Rihanna expecting their second child. ASAP ROCKY has joined Tyler The Creator on his "WHARF TALK", a song from Call Me If You Get Lost deluxe album.
This is a so g called Same Problems and comes from ASAP Rocky. It is dedicated to the fallen hip-hop rappers. Is a tribute song specifically for late rappers. "You gotta know that we the highest statistic of losing people, no other genre loses Rockstars, Pop singers and Country artists" he said.
The song Chit Chat is the first song first featuring ASAP Rocky. Thanks to French Montana's new album 'COKE BOYS 6'. The album didn't only feature Rocky but there are other artists on the released project. Chit Chat is a collaboration that welcomed the guest appearance of Smooky MarGielaa. Only two artists were on the song. So, you can check out the song and also let us know what you think.
Editor's Note: Please note that this page will stop its update until December 31st of this year. It will be packed with a list of ASAP Rocky songs for the. Always check back later for more updates.
About Author
Links, a co-founder of Aswehiphop, has been dedicated to the platform since its inception in 2019, overseeing the curation of artist songs and features compilations.