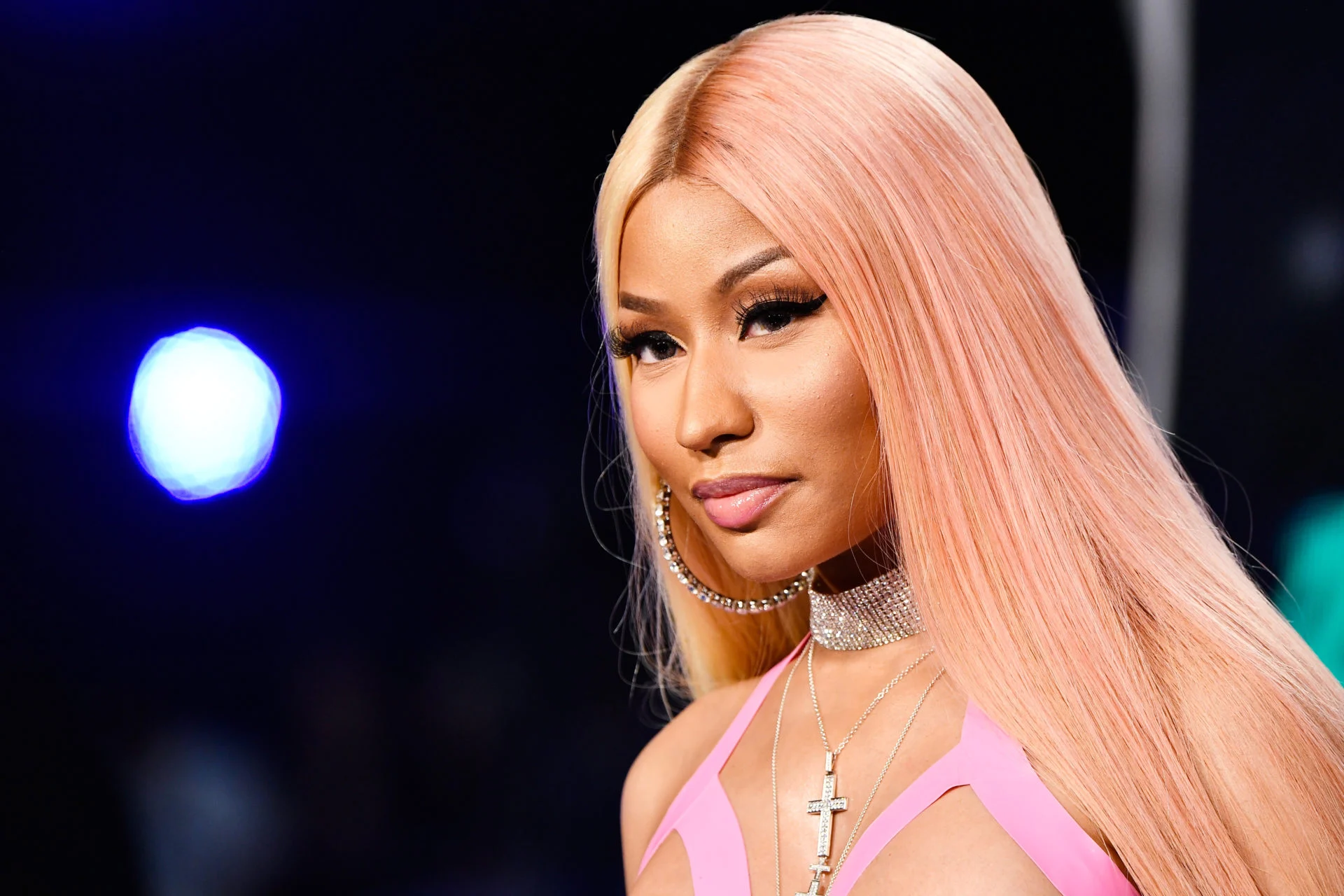 Nicki Minaj 2023 Songs & Features
Thanks to Nicki Minaj for keeping her fans going. Last year she was one of the rappers- artists whom we compiled their 2022 songs here on Aswehiphop. Today, Aswehiphop has begun Nicki Minaj 2023 songs and compilation
Nicki Minaj 2023 songs & feature all the songs she has released this year. Both her new album, standalone and more which you can stream on this page. Her first song of 2023 is a remix of Machel Montano and Destra's 'Shake The Place'
Meanwhile, on this page, Nicki Minaj songs will be updated accordingly. But before then, you might want to check out Nicki Minaj 2022 songs and features. There you will see all her 2022 released songs.
So far, Aswehiphop 2023 top compilations will include 21 Savage, Drake, Nicki Minaj, Lil Baby, Quavo, Kodak Black, ASAP Rocky and more rappers who will soon get their 2023 songs compiled.
We have started the compilation of the above rappers respectively. And today Nicki Minaj is the next and first female rapper we are gathering her 2023 songs and one of the top compilations this year.
Nicki Minaj 2023 Songs and Features
Last Time I Saw You
Endless Fashion (Feat.)
Money (Feat.)
Barbie World (Feat.)
Pound Town (Faet.)
Alone (Feat.)
Princess Diana (Feat.)
WTF (Feat.)
Red Ruby Da Sleeze
Shake The Place
"Last Time I Saw You" is a song by Nicki Minaj released on September 2023. It was officially updated here on Aswehiphop while we kept waiting for her Pink Friday 2 album.
"Endless Fashion" It's Nicki again. The Super Talent has done it again but this time with Lil Uzi Vert. Congratulations to Lil Uzi Vert for his new album "Pink Tape" featuring Travis Scott, Nicki Minaj on "Endless Fashion" and other features. The song was released on June 30th 2023.
"Money" After Young Thug released his Business Is Business album, he then moved on to the deluxe edition which featured two songs "Money" and "For The Sake Of My Kids." The deluxe was produced by Metro Boomin. The song Money featured Nicki and Juice Wlrd.
"Barbie World" Nicki has continued to have a good year. One of the best songs from and Ice Spice is their recent collaboration Barbie World which also came with its official video. The song came from the Barbie Move soundtrack which also features other artists.
"Pound Town" Is OK to say Nicki Minaj has been more busy since this year? Aswehiphop already reported Nicki Minaj is one of the artists in Barbie Movie. Meanwhile, more songs are on the way. As for now, let's keep listening to Nicki's features and today being the 26th of May, she joined Sexyy Red on her Pound Town 2.
"Alon" Kim Petras has always wanted to work with Nicki Minaj. Finally she it with her new song titled Alone. On April 20th, Kim Petras and Nicki Minaj teamed up on the song in question. This is another featured track Nicki has gotten this year. You can listen to it below.
"Princess Diana" Just the same month NBA YoungBoy Featured Nicki Minaj on WTF, Ice Spice then link with Nicki for the remix of Princess Diana. This is another song featuring Nicki Minaj in 2023. You can listen to it below.
"WTF" Nicki Minaj has always been a good fan of NBA YoungBoy. Just last year, she collaborated with the rapper. They have made another song titled WTF, which you can listen to and watch below.
"Red Ruby Day Sleeze" Just after the song Shake The Place, a carnival song, Nicki Minaj has then released another official song which he called "Red Ruby Da Sleeze". Nicki Minaj has been a little busier for her baby boy she can still drop a song for fans. Listen to it below.
"Shake The Place" Nicki Minaj put out a remix of Machel Montano and Destra's 'Shake The Place' which is something she says she wanted to do for carnival season and it's perfect for that environment. You can hear it below.
The above song is the follow-up to her previous two songs from last year. They include the collaboration from NBA YoungBoy "Admit It" and the FIFA WORLD CUP song "Tukoh Taka". Let us know what you think about the above song.
Please note that this page will continue to get updated. So we are encouraging you to always check back for more Nicki Minaj songs, features, albums and more on this page.
About Author
Links, a co-founder of Aswehiphop, has been dedicated to the platform since its inception in 2019, overseeing the curation of artist songs and features compilations.