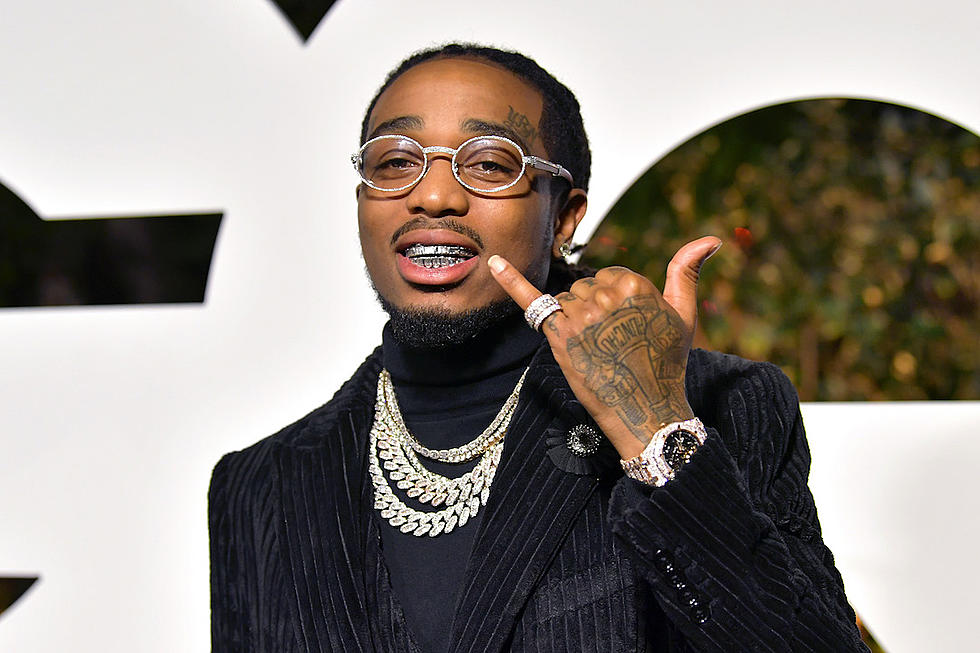 Quavo 2023 Songs & Features
On this page, you will be able to know all the Quavo 2023 songs and features. This is a compilation that will show all of Quavo features and his standalone tracks. This is the first time Quavo songs are being compiled here on Aswehiphop. Also, you can check out Aswehiphop 2022 top compilations, which featured Lil, Wayne, Lil Durk, Lil Baby, Drake, Nicki Minaj, Rick Ross and more.
As for this year 2023, the first rapper to get Aswehiphop 2023 compilation is 21 Savage. 21 Savage appeared on our last year's compilation list. He is one of the most featured hip-hop rappers in 2022. Although Lil Durk took over as the most featured rapper after getting featured on 15 songs. However, Quavo is the second rapper we are compiling his 2023 songs and he just paid a tribute to his late Migos resident rapper Takeoff.
Below is a list of Quavo 2023 singles and features. Please note that on this page we are updating any newly Quavo songs. Meanwhile, this page will continue to get updated until December 31st of this year.
Quavo 2023 Songs and Features
Greatness
Without You (Quavo song)
Greatness
After the release of Without You, a tribute song to his late Migos rapper Takeoff, Quavo has also moved on without Offset and shared a new song titled Greatness. He also shared the official music video for his Greatness song and you can watch it below.
Without You
Quavo is one of the rappers who release an early song online this year. But he did it for his brother and also a group member of Migos, Takeoff who was shot to death on November 1st. Without You is a tribute song from Quavo to Takeoff. This is not the only song that has paid tribute to the late Takeoff. Boosie (Rocket Man) and more have their tribute song released for Takeoff.