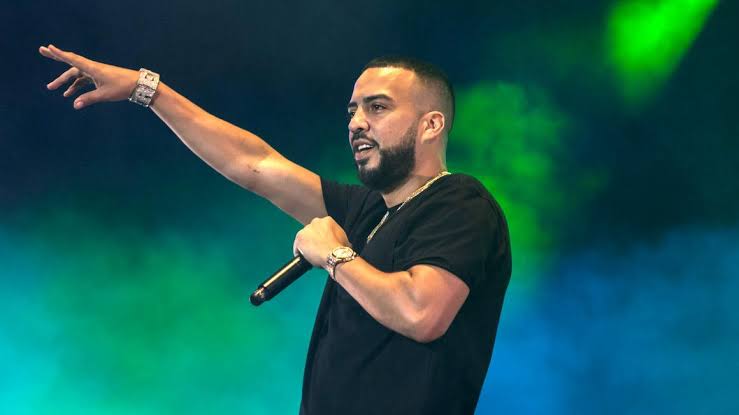 French Montana Releases 'Coke Boys 6' Stream
French Montana is back with a new version of Coke Boys. This year's Coke Boys is titled "Cole Boys 6" featuring some hip-hop rappers. It's either it CB6 or French Montana Coke Boys sixth installment. "French Montana releases Coke Boys 6 Stream."
Officially, the project is hosted by the one and only DJ Drama having the Gangsta Grillz project released with 29 tracks. They are some old songs that are also included on the CB6 and they are 'Yes I Do' and 'Fenty'.
French Montana Coke Boys 6 features about 11 rappers. A$AP Rocky, Nav, Mr Chicken, Bando GZ, Vory, Jeremih and more you will see from the tracklist below. Kodak Black just released the music video for his Kodak The Boss also joined the CB6 lineup.
In a special separate title, you call it Coke Boy 6: Money Heist Edition. The project has been on work since last year but according to French Montana, he wants it to get released in 2023. Meanwhile, below you can stream the sixth installment of the French Montana CB6 project.
French Montana CB6 Tracklist
1. Intro – French Montana (Stove God Cooks / Cheeze)
2. The Oath – Chinx / French Montana
3. Chit Chat – French Montana and Smooky Margiela (feat. A$AP Rocky)
4. Yes I Do – French Montana
5. Project Baby (Remix) – French Montana (feat. Vory)
6. Max B Skit – Max B
7. Not So Bad – French Montana
8. Igloo – French Montana (feat. RO849)
9. Slidin – French Montana (Ayoub)
10. Choose You – French Montana (feat. Jeremih)
11. RZA – French Montana (feat. Benny the Butcher)
12. Die In The Streets – DThang
13. Free Smoke – French Montana/Big 30 (feat. EST Gee)
14. Fenty – French Montana (feat. Nav)
15. Lemonade – Max B
16. Going Yeezy – French Montana (Cheeze)
17. New Punani – French Montana (Cheeze)
18. Addicted To You – French Montana (Cheeze)
19. Can't Stop Won't Stop (Official Remix) – King Combs (feat. Kodak Black and French Montana)
20. Finesse – Pheelz (French Montana)
21. Gang Gang – Kenzo B/DThang (feat. King Combs)
22. Forever – French Montana (feat. Mr. Chicken)
23. Earned – LGP QUA
24. Da 30 – DThang
25. CBTD – Chinese Kitty
26. Voices – YNP Maine
27. Big Dog Status – CJ
26. Get Even – T Dot (feat. Bando GZ)
29. Tryin To Get A Bloc – Viso (feat. Jhetta Heat)
About Author
Links, a co-founder of Aswehiphop, has been dedicated to the platform since its inception in 2019, overseeing the curation of artist songs and features compilations.