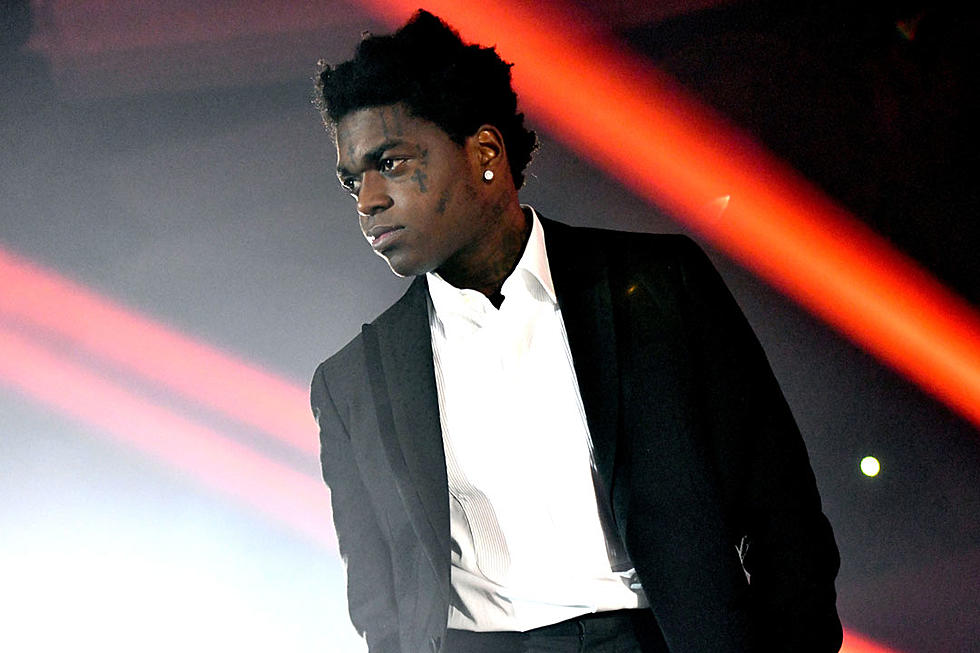 Kodak Black 2023 Songs & Features
If you're on the lookout for Kodak Black's songs and features in 2Aswehiphop's023, you've co me to the right place! This page provides you with access to all of Kodak Black's new songs in 2023. Last year, Kodak Black was featured on Aswehiphop's top compilations, which also included other renowned hip-hop artists like Drake, Lil Baby, Lil Durk, and more. You can check out the details on website.
Speaking of featured artists, Lil Durk took the lead as the most featured rapper in 2022, with around 15 featured songs, followed by 21 Savage as the second most featured rapper. Rick Ross also made it onto the list. It was a fantastic year for Drake too, as he collaborated with 21 Savage on the track "HER LOSS." Despite receiving praise from Jay-Z's 2022 Favorite Playlist, Kodak Black also made it to Aswehiphop's 2022 songs compilation. He released two albums last year, with the final one being "KUTTHROAT BILL: VOL. 1." You can find more about his songs and features from 2022 on this page.
Now, let's dive into Kodak Black's new songs for 2023. Below, you'll find a list of his latest tracks, including featured songs, standalone singles, and albums:
Pistols & Pearls (Album)
I Can't Lie (Feat.)
Grandson (Feat.)
Angel Pt. 1 (Feat.)
Rocketman (Feat.)
No Love for A Thug
Maui Woop
I Remember (Feat.)
Colors (Feat.)
Killionaire (Feat.)
King Snipe (Feat.)
Can't Stop Won't Stop Remix (Feat.)
"Pistols & Pearls" is an album from Kodak Black and it was released on May 26th of 2023. This album became available the same day Lil Durk released his "Almost Healed" album featuring Kodak Black also. "Pistols & Pearls" is now available to stream both on Spotify, Apple Music and more.
Kodak Black, as June 2nd 2023 he was the most featured rapper with a maximum of 9 features. He linked up with French Montana on a song titled "I Can't Lie." With London On Da Track, the duo rap street smarts and sharing the fruits of labor with their love ones. The track comes with a visualizing which features a compilation of the two in the studio, performing and promoting the single with a video shoot.
Just not that Kodak Black became the most featured rapper of this day on May 26th after getting a feature on Lil Durk new album Almost Healed. Kodak assisted him on the track "Grandson" which you can also check out and listen.
Recently, on May 19th, Kodak Black joined BTS's Jimin, JVKE, Muni Long, and NLE Choppa for a new song called "Angel Pt. 1." This collaboration is part of the Fast X soundtrack, and you can listen to the track by following the link provided.
"Rocketman" is a song that was originally released by Boosie Badazz in December of last year as a tribute to Takeoff, who tragically lost his life. Jeezy and Kodak Black teamed up for the remix of this track, and you can listen to it by clicking the link.
Kodak Black also released a solo song called "No Love for A Thug" on April 14th, 2023. It might be a sneak peek from his upcoming album. Check out the song through the link provided.
Additionally, Kodak Black shared his own song called "Maui Woop" after a short trip with his family and friends. This serves as his first solo release for the year, and it indicates that he's working on a new album.
On the song "I Remember," Kodak Black collaborated with Roddy Ricch for a track by Internet Money. Although it leans a bit towards the generic side with its heavy use of Auto-Tune, it might still find a place in your playlist.
Kodak Black was featured on Trippie Redd's album called "Mansion Musik" on two songs: "Colors" and "Killionaire." He joined forces with Lil Baby for one track and appeared alongside Lil Durk on another. The album is out now, so give it a listen.
"King Snipe" is another song featuring Kodak Black. It comes from Gucci Mane, and both artists collaborated on the audio and video for this track. You can check it out through the provided link.
Lastly, "Can't Stop Won't Stop" is a song from French Montana's latest album. The original version, released in 2022, featured only Kodak
About Author
Links, a co-founder of Aswehiphop, has been dedicated to the platform since its inception in 2019, overseeing the curation of artist songs and features compilations.