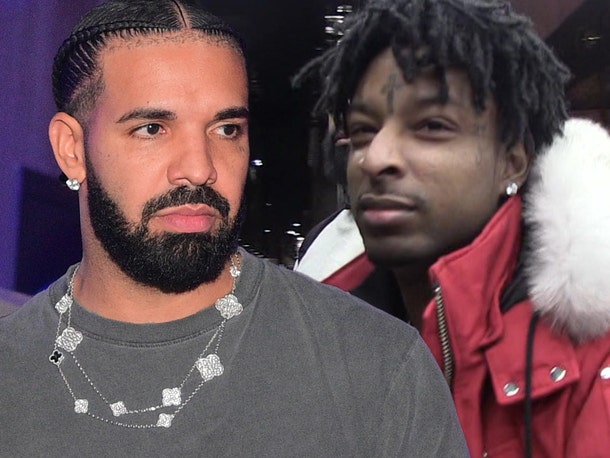 Drake And 21 Savage's Album 'Her Loss' Achieves Record
Drake and 21 Savage's album 'Her Loss has made history. In the realm of hip-hop dominance, they both have emerged as two colossal hitmakers. And this has made an indelible mark on the genre.
However, The ongoing debate over Drake's claim to the title of the greatest rapper of all time intensifies. And this further challenges the perceptions of his rapping and also his artistic prowess.
Although, An undeniable testament to Drake's impact lies deeply in the wealth of his iconic tracks and albums.
Especially with his recent collaboration with 21 Savage, on the album "Her Loss" standing out prominently.
Released in 2022. Drake and 21 Savage's album features standout tracks such as…
"Rich Flex", "P***y & Millions", "Major Distribution", and "Spin Bout U".
With a tracklist boasting of such hits, it was inevitable that this collaborative masterpiece would shatter records.
Today, It proudly holds the title of the most streamed collab rap tape ever, eclipsing noteworthy projects like…
"Savage Mode" and "Kids See Ghosts".
Although, The ultimate contender in this arena has long been "Watch The Throne" by Kanye West and Jay-Z.
Despite its widely acknowledged status as one of the best team efforts in hip-hop.
"Her Loss" has surged ahead with an impressive 2.7 billion streams. Surpassing the 2.6 billion streams of Kanye West and Jay-Z's collaborative masterpiece.
What adds to the awe is the rapid timeframe in which "Her Loss" achieved this milestone within just 372 days since its release.
In addition. This accomplishment prompts discussions about Drake's standing relative to legends like Kanye West and Jay-Z.
Furthermore. It has ignited debates about his influence and success in the hip-hop landscape.
Due to Drake and 21 Savage's album securing the title of the highest-streamed collaboration album of all time.
It is starting to raise questions about Drake surpassing Kanye West and Jay-Z in prominence, with tracks from "Her Loss".
About Author