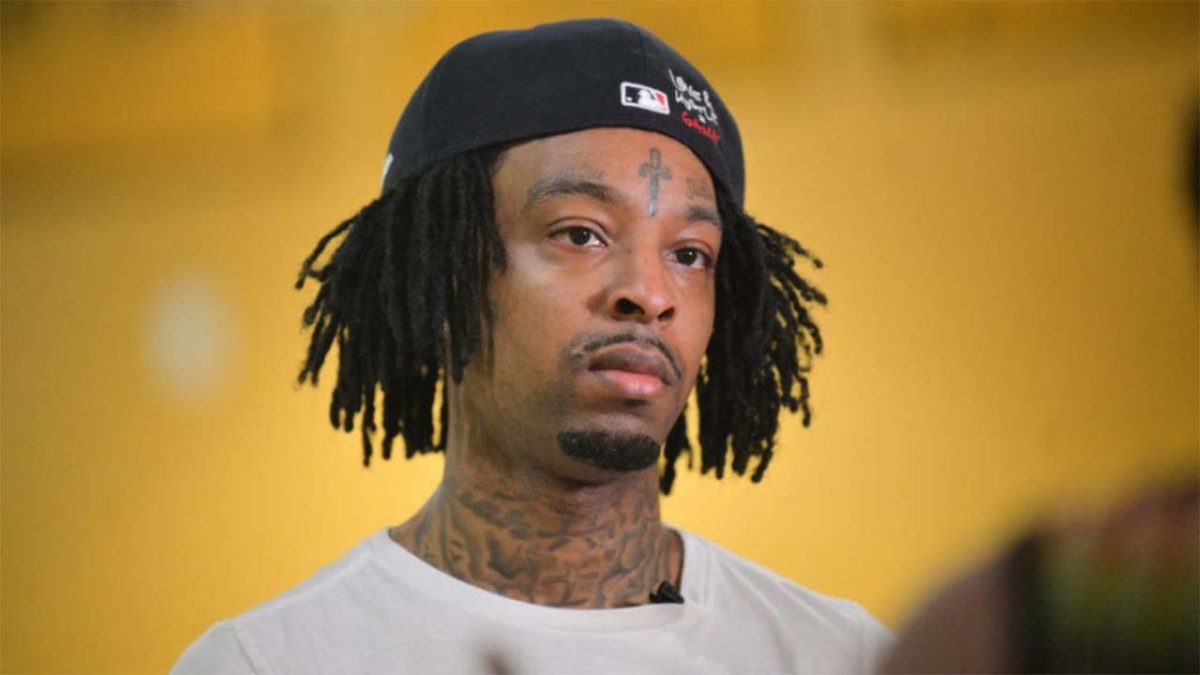 Violent Outbreak At 21 Savage's Birthday Party
21 Savage's birthday party in Atlanta took an unexpected turn. This happened as a brawl erupted. And it nearly involved the Savage Mode rapper himself.
On Saturday. October 21th was  21 Savage's birthday party. And he celebrated it at the Underground Atlanta.
During the event. 21 Savage found himself in the midst of a sudden altercation.
However. A video shared on X on Monday (October 23). Depicts the intense moment. It showed when 21 Savage navigated through a dense crowd.
Furthermore. He was seen approaching an individual alongside members of his crew. And this lead to a potential confrontation.
Thankfully. The situation was swiftly defused.
More to this. 21 Savage could be seen overseeing the crowd from a distance.
In addition.  His cousin and collaborator, Young Nudy, was also visible.
Despite efforts to prevent further violence. Another video shows a group of individuals assaulting a man on the ground.
Although. It took a security guard deploying pepper spray. And this caused the scuffle to break up together with the dismissing of the crowd.
21 Savage stopped a fight from happening at his birthday party in Atlanta's Underground this weekend. pic.twitter.com/dh5asgJFRv

— Everything Georgia (@GAFollowers) October 23, 2023
Following the resolution of his long-standing immigration issues. And also acquiring permanent U.S. residency.
21 Savage is gearing up for a European tour later this year. He's now officially a lawful permanent resident of the United States.
And it further granted him the freedom to travel internationally.
Throughout November. The Grammy-winning artist is set to perform in various cities, including…
Paris, Dusseldorf, Zurich, Berlin, Amsterdam, Manchester, Birmingham, and London, his birthplace.
Also. In October. 21 Savage made his first journey across the border for the concluding night of the "It's All a Blur Tour", a collaborative tour with Drake, held in Toronto.
On the musical front. 21 Savage's most recent project. "Her Loss". Which is a collaboration with Drizzy. Was released in November 2022. Via OVO Sound.
The album enjoyed an impressive debut at No. 1 on the Billboard 200 chart. But it did this with. 404,000 album-equivalent units sold in its inaugural week.
Its submission for consideration at the 2024 Grammy Awards. Suggests that Drake has mended relations with the Recording Academy.
In 2018, 21 Savage's last solo album, "I Am > I Was". Debuted at the pinnacle of the Billboard 200.
About Author