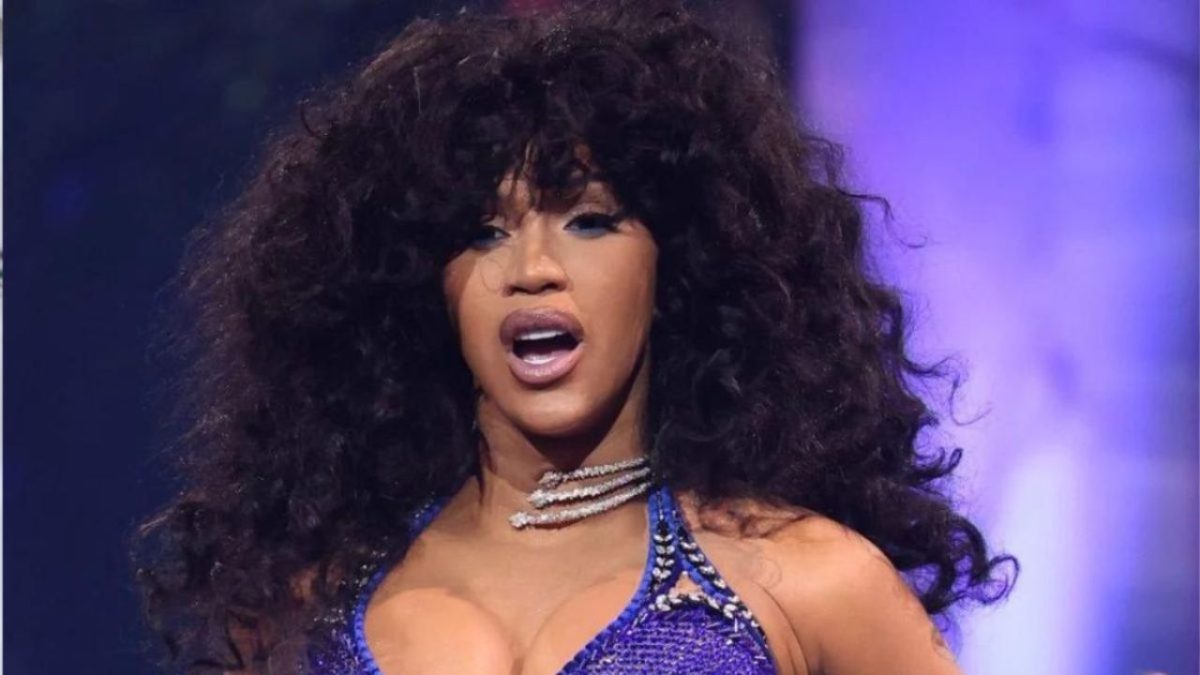 Cardi B Teased New Music With Upcoming Release Before 2024
Cardi B teased new music with an imminent release before the close of 2023.
The "Bodak Yellow" rapper, known for her dynamic and unapologetic style. Promised to deliver a track where she would be "talking her shit".
During a live Twitter Space session on Monday (November 13). Cardi B tantalized her audience with insights into the upcoming musical endeavor.
Reflecting on her recent inclination towards privacy, she contemplated breaking the silence with a new release.
"Maybe I should just put a lil' something something out before the year ends". She mused.
The Grammy-winning artist further engaged her fans by contemplating the format of the release.
Considering a potential video drop. Cardi B pondered the best way to convey her message.
"I just feel like I gotta talk my shit a little bit. You know what I'm saying?".
She expressed, hinting at the unfiltered and bold storytelling her fans have come to love.
Cardi B teases new music before 2024: "I gotta talk my ish a little bit" https://t.co/3Yh0bOWXIA pic.twitter.com/NKPETiMWc8

— HipHopDX (@HipHopDX) November 14, 2023
While this isn't the first time Cardi B has teased new music. It is the first instance where she hints at a release before the year concludes.
In a previous interview on Ebro in the Morning in September. She playfully avoided divulging too many details about her highly anticipated sophomore album.
Futhermore. She cited the need for perfection and a few missing elements.
Addressing the album's release timeline, she coyly mentioned…
"I can say that; it's not going to come out this year".
More to this. The rapper emphasized the importance of ensuring everything aligns perfectly.
Although. This was due to the high expectations surrounding her second album after the groundbreaking success of "Invasion of Privacy".
In a separate interview with DJ Whoo Kid. Cardi B alluded to having a specific date and title in mind for the album.
But she remained tight-lipped, keeping the details under wraps.
Due to her commitment to perfection. It can be noted that she has a desire to avoid work-related activities in her birthday month of October.
However. This underscores the meticulous planning that has gone into the upcoming project.
As Cardi B gears up to drop her latest musical creation. Fans are eagerly anticipating the bold, unfiltered narrative that has become synonymous with the rap icon.
In conclusion. The promise of new music from Cardi B before the year concludes adds to the excitement surrounding the artist's next chapter in the music industry.
About Author