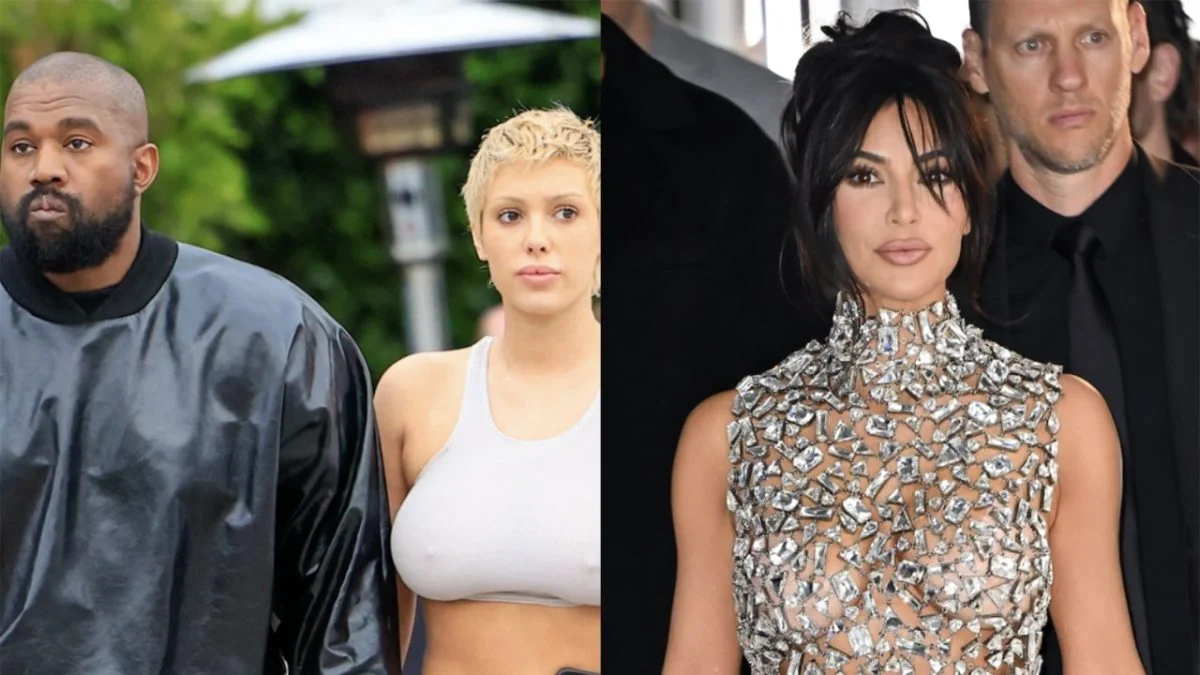 Kanye West's Wife Bianca Censori Reacts to Kim's Statements about Daughter "North"
Kanye West's Wife "Bianca Censori" has shown her displeasure  about Kim Kardashian statement  concerning  her daughter's "North" choice of prefering to stay with the father instead of her.
According to some reports about this issue, the main reason she is pointing  at is the fact that Kim Kardashian is putting her own daughter  in a Jeopardy, and also that would also pertain to the safety of their kids when ever they are with Ye.
Meanwhile,  Kanye West's Wife "Bianca Censori" in her statement was only trying to plead with Kim Kardashian to just mind her business by taking some steps back from the affairs  of her children and formal Husband.
Bianca Censori is actually seeing the informations Kim Kardashian gave during  her recent talk show at The Kardashians last week, concerning  how her Daughter "North" enjoys staying over at her dad's place instead of hers despite the lack of security, chefs, nannies and other care.
Following Bianca Censori's reasons and according  to the source, it is very bad to reveal that kind of information  about her husband's place to the public as that will put her children's safety in Jeopardy since she knows that her children do come their all the time.
"Bianca thinks it was quite tacky of Kim to divulge this information on The Kardashians and, by doing so, she was actually putting her kids' safety in jeopardy"  the souce allegedly reported.
Moreover, in a futher statement from the source, "The public doesn't need to know that their kids would be without protection at any time. She just wants Kim to stop talking about her husband Kanye in a negative light to try and make herself look better" Meanwhile, there has not been any physical altercations between Kim Kardashian and Bianca Censori about the issue.
About Author
I am a highly skilled copywriter and freelance blogger with several years of experience in the field. Over the years, I have garnered valuable expertise and achieved significant milestones as a blogger.