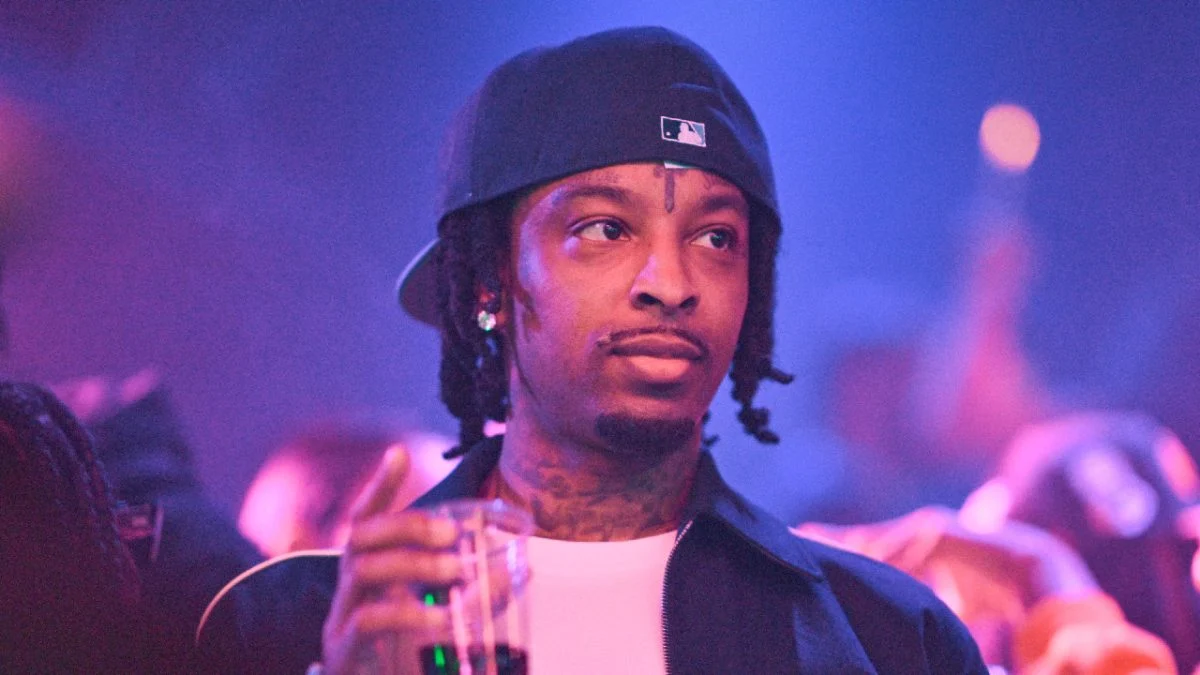 21 Savage's International Tour Expands After Immigration Issues
After officially securing his United States residency, 21 Savage's international tour is gearing up. And also, additional dates have just been added.
In an Instagram post. News about 21 Savage's international tour was revealed. The news however spoke about the dates for his upcoming European 'homecoming' tour.
Futhermore. The tour, features eight dates across five countries. And will kick off in Paris in November.
More to this. It will then make its way through Germany, Switzerland, and the Netherlands.
Also. It will conclude in London, 21 Savage's hometown. With a headline show at the renowned O2 Arena.
However. The tour's supporting acts will include Baby Drill and 21 Lil Harold. Pre-sale tickets will also be available starting on Wednesday, October 18.
The time for the pre-sale begins at 9 am local time. And it would be followed by the general on-sale on Friday, October 20, at 9 am local time as well.
Drake, who recently shared the stage with 21 Savage during the It's All A Blur TourIt's All A Blur Tour commented on the news.
He did by teasing potential involvement in the show by commenting… "we're". And this has sparked excitement among fans about a possible collaboration.
21 SAVAGE'S IMMIGRATION ISSUES
21 Savage faced immigration issues when he was arrested in 2019. This act was done by Immigration and Customs Enforcement (ICE) agents in February of that year.
They claimed that he traveled to the U.S. from the UK in 2005. But his visa had expired in 2006. Even at that, he still continued to stay in the country.
Additionally. He was convicted on felony drug charges in 2014. The resolution of the immigration charges was initially delayed due to a related criminal case. This case did involve the controlling substances and weapons.
Recently. The DeKalb County, Ga. authorities announced that…
The charges related to 21 Savage's criminal case had been dropped.
Although. This important development has also allowed him to embark on his highly anticipated international tour.
About Author