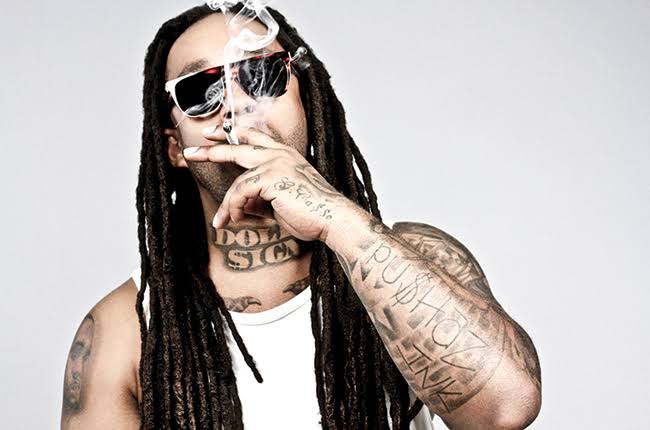 Ty Dolla Sign 2022 songs & Features
Just like we do, compiling artists' songs yearly will make it easier for you to navigate to their newly released songs. Be it standalone songs or features. On this page, you will be able to know the only Ty Dolla Sign 2022 songs and features. But before let's remind you of the last album he released before going on break.
Ty Dolla Sign's last album was released in 2020 Featuring Ty Dolla $ign. The album featured some notable hip-hop names like Nicki Minaj on Expensive, Kanye West on Ego Death, Jhené on Be Yourself, and more you can check on the album. Since Ty Dolla Sign has not released any further albums. But is Ty working on a new album?
However, many of his fans have been wondering why Ty hasn't released any follow-up album to his 2020 project. Well, the best response to that is that Ty Dolla $ign is taking his time to bring out a good album. Though is taking longer. But the fact is that Ty is working on new album, a joint album with Mustard. It was announced back in Oct. 2022. As keep waiting below are the only songs of Ty Dolla $ing in 2022.
Ty Dolla Sign 2022 Songs and Features
1 Freak 2022
Splash 2022
Feel It Inside 2022
My Friends 2022
Willing To Trust 2022
G.O.A.T 2022
Quickie 2021
Memories 2021
Back On My Mind 2021
Get Along Better 2021
1 Freak
Roddy Ricch and Ty Dolla Sign links up on Feed Tha Streets III which was released on 17th Oct. Ty is not the only rapper on the album although just Lil Durk and Ty were the guest who made appearances on the album. You listen to #1 Freak.
Splash
John Legend was able to come true this year with his new album called LEGEND. The album featured Ty Dolla $ign on a song titled Splash. That was the first song featuring Ty in 2022. The song also featured Jhené Aiko.
Feel It inside
Yung Bleu released his TANTRA album this year. It features some popular names like Nicki Minaj on 'Love In The Way', Lil Wayne on 'Soul Child', and Ty Dolla Sign on 'Feel It Inside. You can see more features on the album
My Friends
Earlier in this post, we mentioned Mustard and Ty Dolla Sign working on a joint album. Ahead of the project, they released My Friends featuring Lil Durk. The album soon be out in no distance. You also watch the video.
Willing To Trust
Cudi Kid and Ty Dolla Sign are always good at collaboration and they have this common collaboration on Featuring Ty Dolla Sign album in 2020. Just this Cudi released his ENTERGALACTIC and on you see Ty Dolla Signs featured on a song called Willing to Trust.
G.O.A.T
In celebration of what would have been Biggie's 50th birthday on Saturday the 21st of May, a new single has come from his estate. It's called 'G.O.A.T.' and features Ty Dolla $ign & Bella Alubo.
These are Ty Dolla Sign 2022 songs the ones listed with 2021 are last year's songs.
About Author
Links, a co-founder of Aswehiphop, has been dedicated to the platform since its inception in 2019, overseeing the curation of artist songs and features compilations.