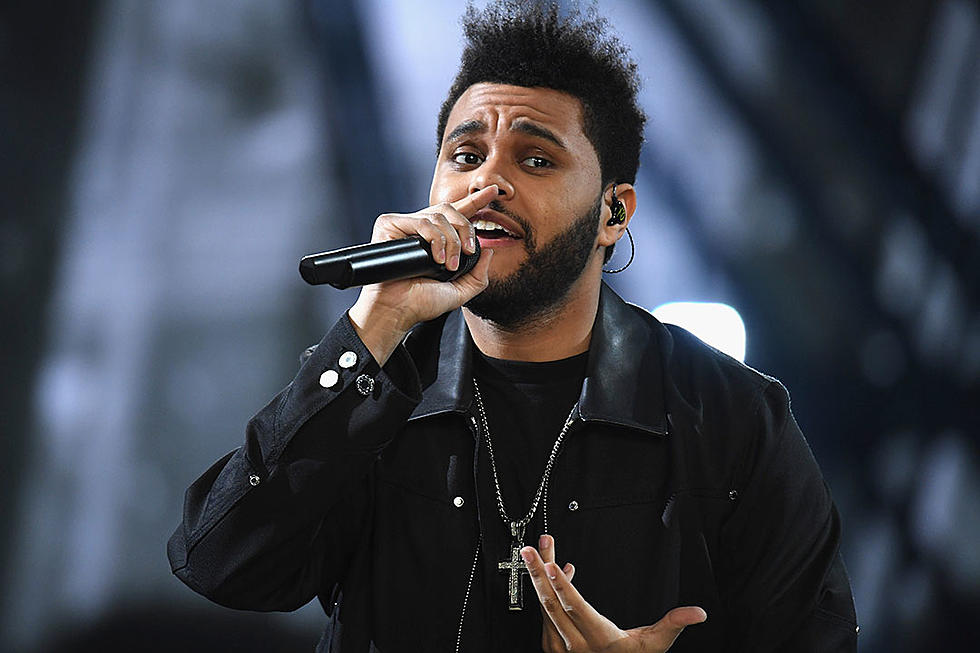 The Weeknd 2023 Songs & Features
The Weeknd 2023 songs and features are here on Aswehiphop. Previously, The Weeknd is also one of the artists we compiled their 2022 songs and features. Do you still want to see all the songs featuring the singer last year, then check out his 2022 songs and features. It's a compilation enabled for his fans.
Today here on Aswehiphop, we have begun The Weeknd 2023 songs compilation. The last artist we compiled his 2023 songs was Chris Brown. Check it out also you love listening to Chris Brown songs.
So what will you be getting on this compilation. Well, all the newly released songs of The Weeknd will be updated on this page. His new album, songs, features a mixtape and a lot. While we have been hearing about The Weeknd and Drake A I generated songs, we won't be able to share such on this list of The Weeknd songs.
You might be wondering if the Blinding Light singer has released a new album after being able to drop DAWN FM last year. That was an album he released in 2022. Hopefully, The Weeknd is working on a new project and definitely be released sometime this year. As we wait to update it on this page, below are The Weeknd 2023 songs and features
The Weeknd 2023 Songs and Features
Popular (HBO song)
Emotionless (4:23)
More Coke (4:23)
Artificial Intelligence (4:23)
Defame Moi (4:23)
Die For You (Remix)
Live At SoFi Stadium (Album)
Creepin (Remix)
Double Fantasy
On June 2nd 2023, The Weeknd linked up with Playboi Carti and Madonna on a song from The Idol. The song is titled "Popular" and it's coming on HBO. Though he once previews the song on a red carpet. Check it out and wait for more songs.
4:23
4:23 is an album from Mike Dean and from the project, it featured four songs where The Weeknd assisted. As you can see above, we mentioned them as noted with (4:23). Meanwhile, they are part of The Weeknd 2023 songs and features. Below you can stream the album with other songs included.
Die For You
Die For You, The Weeknd and Ariana Grande recreate the song on a remix. The first version of the song came from The Weeknd's 2016 album StarBoy. Just earlier this year he linked up with 7 Rings singer for "Die For You" remix. You can listen to the song below and let us know what you think.
Live At SoFi Stadium
Although, this is a project The Weeknd shared in March 3. The Weeknd announced that the show he did at SoFi Stadium is becoming a live album, fully immortalizing the moment, which people are excited about. The 31-song set features renditions of career-spanning hits from "Wicked Games" and "Kiss Land" to "The Hills," "Starboy," "Can't Feel My Face," "Save Your Tears," "Die For You," and "Blinding Lights." The live album is Executive Produced by The Weeknd & Mike Dean. You can listen to it on Spotify.
Creepin
At least anytime we hear Creepin, it reminds us of Metro Boomin's Heroes & Villains album. The project was a huge star-studded album featuring amazing rappers and singers. On Creepin, the track featured 21 Savage and The Weeknd. This 2023, Metro Boomin had to link back to one of his hit songs from the album. Creepin got remixed and was released on March 17th. You can listen and watch the video below. The remix also featured Diddy.
Double Fantasy
The Weeknd is working on a new project The Idol. It soon get updated on this page. However, he linked up with Future on Double Fantasy, which will probably appear in this project in question. You can also listen to Double Fantasy on Future's 2023 songs and features. Watch and listen to the songs below.
Please note, this page is being updated. Always check back for The Weeeknd's new songs, album and more on this page.