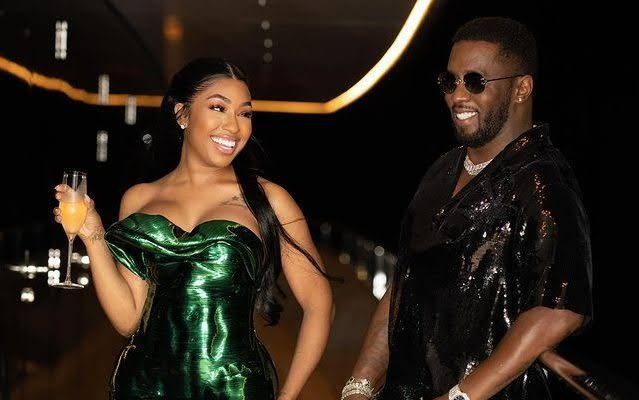 Yung Miami and Diddy Splits, But Friends
The earlier you begin to understand the true relationship between P Diddy and Yung Miami will be much better. They have been acting like a married couple but not exactly. A new report shows that Yung Miami and Diddy have split and the City Girls member has shared what her relationship status with Diddy Looks.
Their relationship began back in June 2022. Not up to a year they started dating and that was cool to say both parties were feeling each other. However, Yung Miami is a little bit nervous about how the public claimed "Diddy" Combs is her man. Her latest interview The Cut explained her single and said that Diddy is not her man.
The truth is that their dating was just a just. They didn't confirm the romance. Meanwhile, Yung Miami feels ok if she's not much attached to Diddy just like they did back in 2022. It was like get my back I get your back. That is how their relationship was. It was more of an accompanying last year.
"We were f–king with each other hard. We were together every day at one point," she said. "He supported me, I supported him. I'll let the internet call it whatever they want to call it," she said to her The Cut interview.
But Yung Miami has been more vocal about her Diddy dating. As she said, did is not her man. Sounds unbelievable but it's true. the pair were not in an exclusive relationship pagesix noted.
"He see other people outside of me, and I see people outside of him," the "Act Up" rapper told XXL at the time.
"I'm young. I'm dating. I'm, you know, having fun. I'm doing me. He's doing the same thing."
Diddy welcomed his baby last year at the point of dating Yung Miami. Some folks thought Yung Miami was the mother but Dana Tran is the legal mother of Diddy's December child. After Diddy publicly shared the news, Yung Miami took to social media to clarify that she was no one's "side bitch."
Well, the situation between Diddy and Yung Miami remains no harm to their normal friendship. Their split simply means that the relationship will definitely not going to be how it used to be in 2022. Just get the message Yung Miami is passing. "They're still friends."