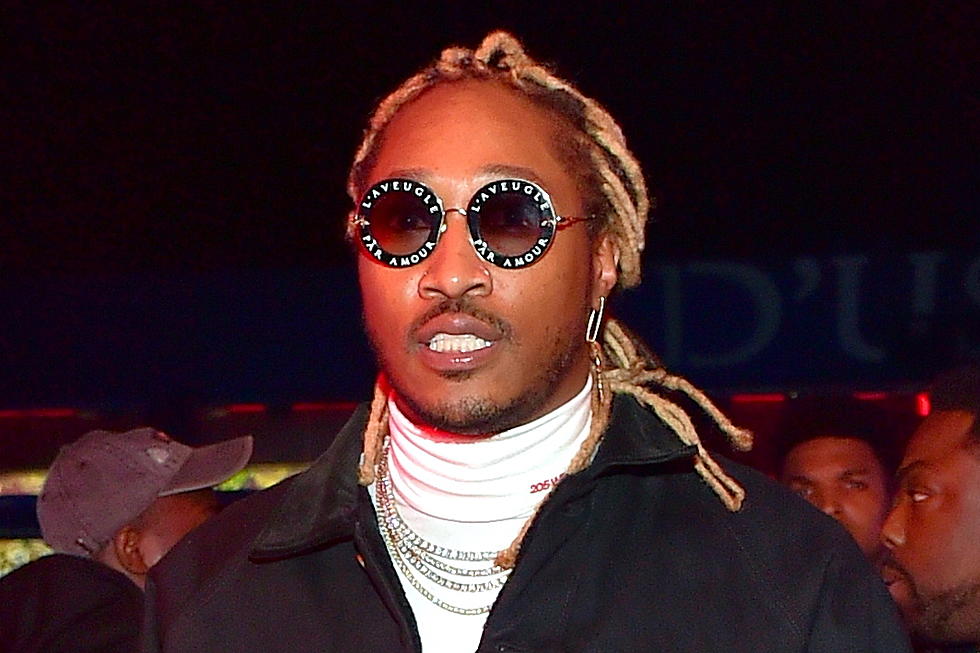 Future 2023 Songs & Features
He was well received last year with his I NEVER LIKED YOU album but Future 2023 songs and features is another thing that will also keep him relevant this year.
So what is new in Future's 2023 rap career? Though last year Aswehiphop was able to compile the Atlanta rapper 2022 songs and features. He is one of the rappers on Aswehiphop top compilations 2022.
Checking our 2022 top compilations shows all the artists we were able to compile all their songs that year. Up on his album that earned his Grammy Awards via his collaboration with Tems and Drake, Future still got some features last year.
Future could be working on a new album but before any announcement, he has contributed to Trippie Redd new album, to Don Toliver album and also linked with Polo G on a new songs.
Meanwhile, below are Future's new songs and features in 2023. This can be referred as Aswehiphop Future 2023 songs and features. This page will continue with more updates as regards his songs.
Future 2023 Songs and Features
Supposed To Be Loved (Feat.)
Turn Yo Clic Up (Feat.
Cars Bring Me Out (Feat.)
Scientists & Engineers (Feat.)
All The Way Live (Feat.)
Never Imagined (Feat.)
Double Fantasy (Feat.)
Activate (Feat.)
Blackout (Feat.)
CHEATBACK (Feat.)
Psycho (Feat)
Private Landing (Feat)
No Time Wested (Feat)
As of August 11th 2023, Aswehiphop updated Future as the most featured rapper just after the Atlanta rapper joined DJ Khaled on a new song called "Supposed To Be Loved" from DJ Khaled upcoming album TIL NEXT TIME.
On July 14th, Aswehiphop updated Quavo and Future's first 2023 collaboration called "Turn Yo Clic Up". This is a song released by Migos rapper for his upcoming solo album. You can check out the song.
Even on Young Thug's newly released album "Business Is Business", Future has a spot on the album after Thugger featured on the track "Cars Bring Me Out". The album was released on June 23rd 2023. Though it was yesterday he shared the Metro Version of the album, featuring Nicki Minaj and Juice WLRD
On June 14th 2023, Future was featured on a new album titled "Scientists & Engineers". It's a song from Killer Mike album MICHAEL. As for this song, it also featured Andre 3000.
On the 2nd of June 2023, Future joined Metro Boomin and Lil Uzi Vert On a song titled "All The Way Live." This song appeared on Spider-Man: Across The Spider-Verse soundtrack. Also, as of that day, Future reminds the most featured rapper in 2023.
On May 26th of 2023, Lil Durk released his new album "Almost Healed" featuring both Future and More. On the track "Never Imagined", that was where the Atlanta rapper was featured and you can also check it out.
On this day 20th of April 2023, The Weeknd first shared "Double Fantasy", just ahead of his THE IDOL VOL. 1. The song feature Future. Meanwhile, the Atlanta rapper is gradually making an album, featured songs album just we keep compiling them. Listen below.
On April 8th, 2023, Future remains the most featured rapper with 6 external collaborations. The rapper assisted Rae Sremmurd on their new album SREMM4LIFE via the song "Activate". That was one of the hit songs on the album. You can check out.
Here we have Future once again on a feature. But time Joyner Lucas linked with the Atlanta rapper on a song titled "Blackout" which you can also stream below. It's very simple to believe Lucas is prepping for a new album. So you also should wait for it.
Thanks to Chloe for her amazing album In Pieces which featured some artists. The album welcomed about 14 tracks and Future assisted her on the track "CHEATBACK". This is one of the songs featuring the Atlanta rapper. Listen to it below.
"Psycho" is a song from Trippie Redd album which he titled Mansion Muzik. The album was released same this year featuring other hip-hop rappers. Future joined Redd via the track Psycho. Check out the song below as it is one of Future's 2023 songs.
Don Toliver drop Love Stick album last month featuring rappers like Brent Faiyaz, Lil Durk and more. On "Private Landing" track, he linked with Future and Justin Bieber and you can listen to it below.
This song "No Time To Wasted" is the first song released by Polo G who was also busy with some great songs last year. The was released last month and assisted by Future who also joined him on the song's video.
This page is being updated, check back for more updates.
About Author
Links, a co-founder of Aswehiphop, has been dedicated to the platform since its inception in 2019, overseeing the curation of artist songs and features compilations.