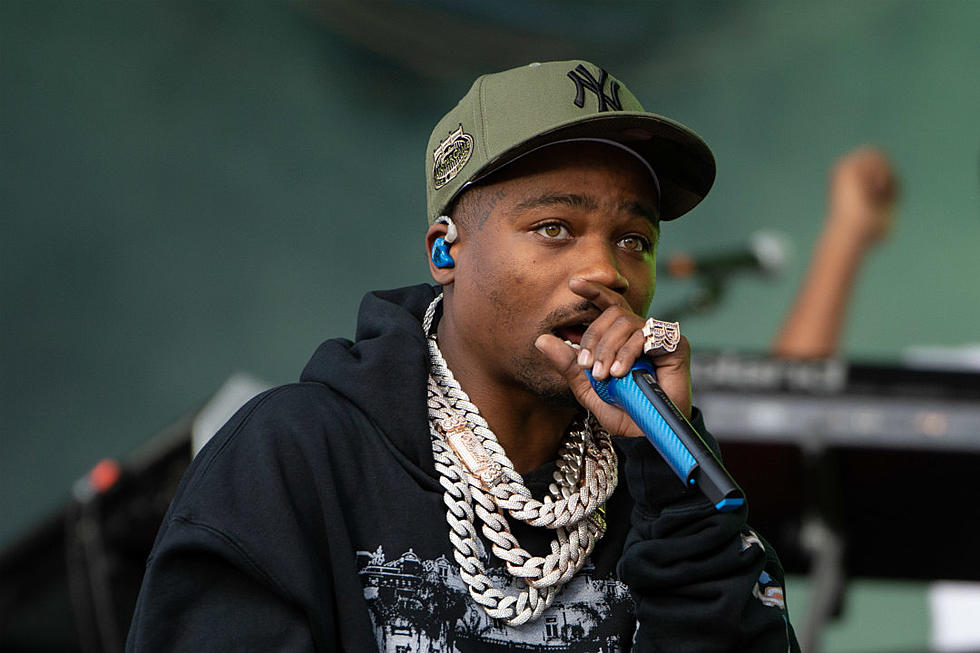 Roddy Ricch 2023 Songs & Features
Do you know you can check out your favourite rapper or singer's 2023 songs and features on Aswehiphop's 2023 top compilations. We compile yearly songs on each rapper or singer and it mostly comes when we noticed a potential release or features of any artists. Of course, Roddy Ricch's 2023 songs and features compilation can't be exceptional. He has gradually shown great effort for his fans while the year keeps rolling on.
Talking about Roddy Ricch, he had this wonderful 2022. Not only that we compiled Roddy Ricch's 2022 songs and features but he went on and dropped Feed Tha Streets 3 in the middle of the year, November to be precise. That was an album we saw both Ty Dolla Sign and Lil Durk assist together. It was actually a nice year for Roddy yet again another is showing his active position after dropping a Funk Flex freestyle last December.
Today the 5th of May, Aswehiphop has started another Roddy Richh compilation. Roddy Richh 2023 songs compilation on this page will allow you to know all the songs he has shared in 2023. This will feature his 2023 album, 2023 songs (standalone) and his 2023 features. So, this year, Roddy has assisted with a few songs and we are listing them below. You can also stream them from YouTube, Apple Music and Spotify. However, below you check out Roddy Richh's latest 2023 songs.
Roddy Richh 2023 Songs and Features
Closed Doors (Feat.)
Pissy (Feat.)
I Remember (Feat.)
Passionate (Feat.)
Closed Doors, is a song from Trippie Redd's new album "A Love Letter To You 5" which also featured both Lil Wayne and more. On Closed Doors, Trippie featured Roddy Ricch.
(Pissy) On this day May 5th Gucci Mane linked up with Roddy Richh and Nardo Wick on a song called "Pissy". The song came after he collaborated with DaBaby and 21 Savage on a song titled 06 Gucci. You listen to the song on 21 Savage's 2023 songs. Maybe before that, you should check out Gucci Mane, Roddy Richh and Nardo Wick's Pissy song below. Gucci's new album will definitely arrive soon.
I Remember
Kodak Black was recently listed on Aswehiphop's most featured rappers in 2023. The Florida rapper has gotten more features this year which you might want to check. One of the songs that pushed him to such a list is his collaboration with Internet Money, a song that also features Roddy Richh. It was released on March 23rd. Nice and cool. Listen to it below and let us know what you think about it.
Do you know that Blxst has released a new EP this year 2023. If you are Blxst fan then you know that he has put out work and one of them is how EP which he titled "Just For Clarity." It was a project featuring Roddy on a song called "Passionate". The EP was released in March but they later came back in April for the official music video. You can watch and listen to it below.
Please note that this page is being updated, meanwhile, always check back for Roddy Richh 2023 songs and features. You can also find more compilations on Aswehiphop 2023 top compilations.
About Author
Links, a co-founder of Aswehiphop, has been dedicated to the platform since its inception in 2019, overseeing the curation of artist songs and features compilations.