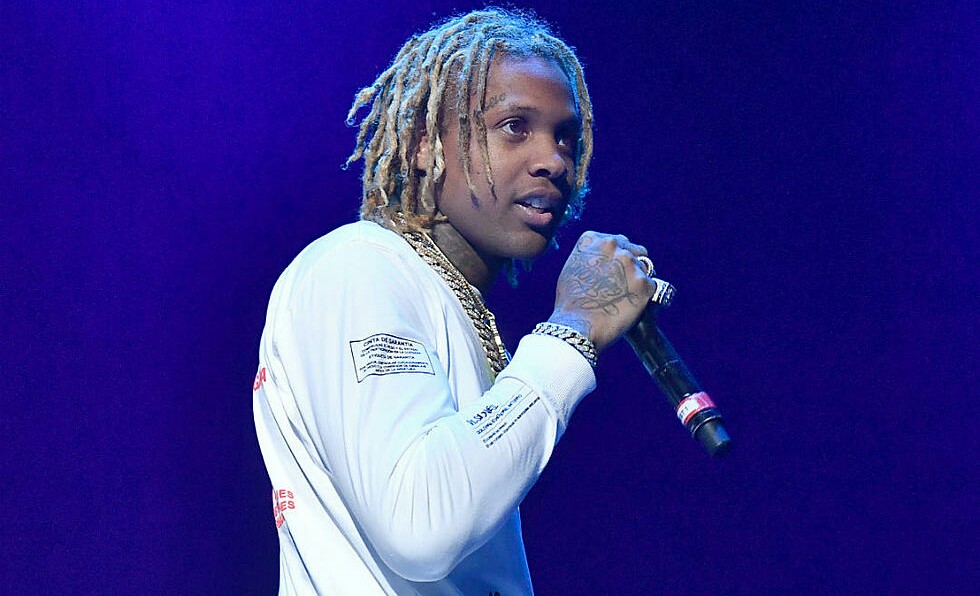 Lil Durk Songs 2022 & Features
It's no longer new that Lil Durk's 2022 has been a potential hit. Lil Durk songs 2022 aren't the only songs from his 7220 album and its deluxe version. But on this page, you can be able to know all the songs, the featured songs to precise which Lil Durk has assisted since this year. However, we have provided a link where you can stream all of Lil Durk's songs, his albums and his joint album. Meanwhile, you can check out his 7220 from the above link while you also want to stream the 7220 deluxe version here. In other words, below are Lil Durk's Featured songs of 2022.
Please Note: 'Loyal Bros 2' has been released. Is joint album from Lil Durk and OTF. Meanwhile, you can check it out to Listen to more Lil Durk 2022 songs. Below list shows songs which have featured Lil Durk in 2022.
Lil Durk 2022 Featured Songs
Hanging with Wolves
DAMN Homie (Feat.)
24 Hours (Feat.)
Most Heated (Feat.)
My Friends (Feat.)
Bruddanem (Feat.)
Save Me (Feat.)
Till The Wheels Fall Off (Feat.)
Hot Shit (Feat.)
Power Powder Respect (Feat.)
Chronicles (Feat.)
Rumors (Feat.)
Evil Twins (Feat.)
Like A Thug (Feat.)
Light Off (Feat.)
AFFILIATED (Feat.)
Hanging With The Wolves
Hanging With The Wolves is Lil Durk. He directly released without featuring any rapper or singer. It is one of Lil Durk's songs this year. Hanging With Wolves can also be streamed here.
24 Hours
Lil Durk received about 2 collaborations on A Boogie Wit Fa Hooie Me vs Myself album. This has increased Lil Durk 2022 features. 24 hours among the songs on that album.
DAMN Homie
DAMN Homie is a song from A Boogie wit Da Hoodie new album Me vs Myself. The didn't feature only Lil Durk other rappers in Tory Lanez, Roddy Ricch and more.
Most Heated
"Most Heated" is a song from DJ Drama and Jeezy joint album SNO Fall. The song featured Lil Durk as one of the guest appearance. Listen belo
My Friends
Here is another song featuring Lil Durk but this time it's from Ty Dolla Sign and Mustard link up on My Friends. They featured Lil Durk has levelled up his featured songs.
Bruddanem
This feature came from JID's new album which he released on August 26th 2022. Bruddanem is the eight-track from the 15 songs album called The Forever Story.
Save Me
Southside has given Lil Durk a shade of honour by featuring him on a Save Me. Southside is a music producer who hasn't been in the spotlight for a long time. His new song with Durk is his latest offering.
Till The Wheels Fall Off
Lil Durk songs 2022 features are many. He also got a collaboration with Chris Brown on his new album BREEZY. Both linked up on a song called Till The Wheels Fall Off which is one of the songs on Chris Brown's 2022 album. You can stream the album BREEZY featuring both Lil Wayne, Lil Baby, Wizkid and more hip hop names.
Hot Shit
Cardi B's is simply on album mode. Since this year, she hasn't released any song though has promised her fans a new album. Now, to even start with, Cardi B linked up with Lil Durk and Kanye West on her first single since 2022 which she titled Hot Shit. It is another song where you can hear Lil Durk rapping through beats.
Power Powder Respect
50 Cent had to promote his movie with this particular song extracted as part of the 'FORCE' Theme Song. The song featured Lil Durk and Jeremih and they went hard on the track. The song (Power Powder Respect) was released this year and also shared its official music video. This is one of the biggest features Lil Durk has had lately.
Chronicles
Cordae released his new 2022 album just earlier this year. The album which is titled From A Bird's Eye View featured H.R.E and Lil Durk on a single track Chronicles. The track has a modern r&b flair to it, as a H.E.R. feature tends to bring, but she isn't the only one delivering some pretty sweet vocals.
Rumors
Another rapper who featured Lil Durk this year is Gucci Mane. Both were able to join forces on a single called Rumors. In the clip, the two rappers post up with an entourage of pals outside a packing store in the 1017 Records founder's home base of Atlanta. In other shots, the So Icy Christmas MC and Durk perform the track solo in a wooded parking lot. (Billboard)
Evil Twins
Evil Twins is also of the featured songs of Lil Durk in 2022. The song is King Von's song but has assisted the late rapper's posthumous album What It Means To Be King. The album was released the same this year with other guest appearances on the album.
Like A Thug
Lil Durk has played more role in contributing to new songs in 2022 so far. Are you looking for more of Lil Durk's 2022 songs, then Like A Thug from Latto is another one to listen to. Patti from her 777 album which was released in March also featured other related hip-hop rappers
Light Off
This is a new song from Tay Keith featuring Lil Durk and Gunna. She was able to drop this single with the mentioned artists while on her partnership with Warner Musi.
AFFILIATED
Future released his new album for 2022. The album I NEVER LIKED YOU featured Kanye West, Drake, Tems and more on the first version. But the Atlanta rapper later released the Deluxe Edition which featured Lil Durk and Lil Baby and more. Affiliate is where Lil Durk was featured after the first album.
Please note this page is being updated and you can always check back for more Lil Durk songs in 2022.
50 Cent
Cardi B
Drake
Future
Gucci Mane
Kanye West
Lil Baby
Lil Durk