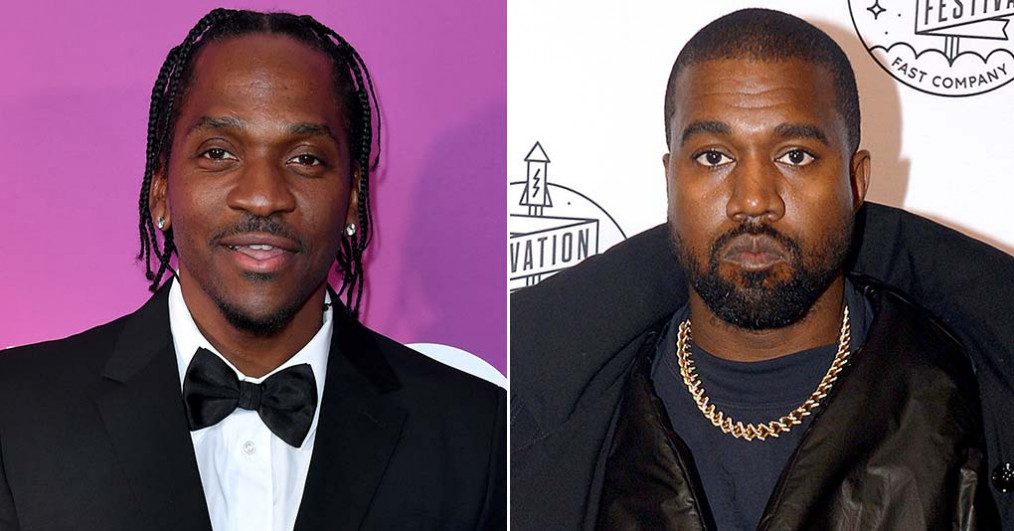 Pusha T Lost His Kanye West Friendship
At least it's getting to a week now Kanye West's social drama took its pause. Push a T lost his Kanye West friendship. Pusha T is one of the most outspoken rappers who might have attacked Kanye West's anti-Semitic comments.
Pusha T taking against Kanye West is not strange to most folks but obviously, a purposeful act which the formal President of G.O.O.D. Music found some reasons to let his verbal words known to the public.
YE's anti-semitic comments are among the things that made him more popular in 2022. Despite his collaborations with fellows, Kanye West can be counted as one of the most popular rappers in 2022 following his controversial presence online.
However, his relationship with Pusha T has seemed to be in a new shape because Pusha T In a new interview with XXL said that the Famous rapper is no longer talking to him probably because he was too earlier to come against him.
While NBA YoungBoy and more have been supporting Kanye West to stay strong, Pusha T is likely not in support of Kanye West's controversial comment. Pusha has already said Kanye West's anti-Semitism is affecting him and now he doubled down by saying YE is no longer talking to him.
The interview he had with XXL was where. Proclaims to have the best hip-hop album of the Year and discusses Kanye West, Drake and More. He hopped on his recent Kanye West friendship which he opened up to be a mute friendship since he made comments which were not YE's favour.
"He's not speaking to me now. If you ain't with it, you ain't down," said Pusha, who doesn't agree with Ye's hate-filled agenda. "And I ain't with it. I'm not budging on that. I'm not with it."
Pusha T very fast to distance himself from Ye's anti-Black and anti-Semitic comments, calling them "beyond disappointing."
"It's beyond that and it's nothing to tap dance around. It's wrong. Period," he continued. "But to me, it's just me and him having a difference of opinion yet again. 'Cause we done had this for years."
Well, Pusha T losing his friendship his Kanye West won't be such a surprise. He made the decision that suited him. Kanye West and Pusha T's friendship can be traced from 2005 to date.
According to complex, the Mick Boogie-hosted mixtape, Second Semester, 'Ye and Clipse are featured along with Aura on a song called "Crazy (Fuck The Money)." In an early sign of their mutual respect, they trade bars about stacking paper. That was just part of the scratch.
We are yet to predict if Kanye West and Pusha T have chosen to be apart. Though we haven't heard from YE's as regards Pusha T's comments on him.