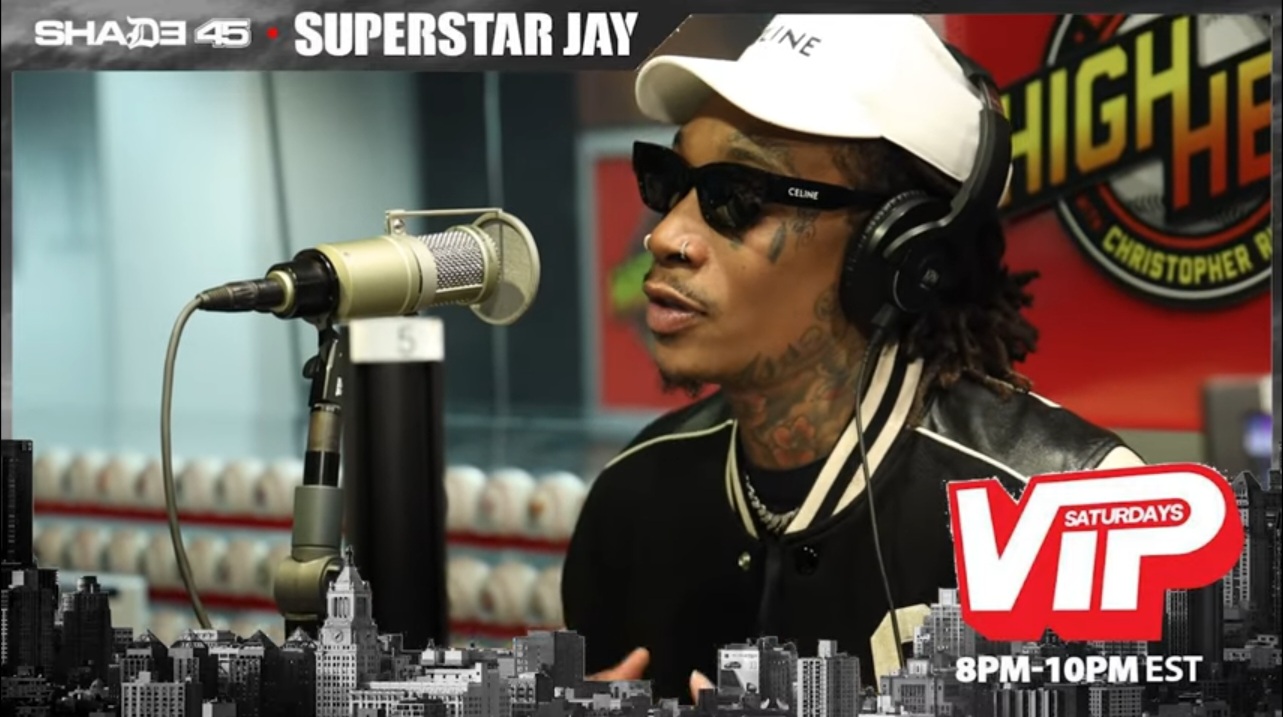 Wiz Khalifa Wants a Verzuz Against Lil Wayne
Well, this will be just as dope as ever, one fan said after watching the interview. Wiz Khalifa Says He wants a Verzuz against Lil Wayne. Wiz Khalifa will always be Lil Wayne as one of his favourite rappers, just like we have listed rappers and their GOATs.
Rap VERZUZ is something of fun, not a diss against a rival. Just come with your favourite rapper and let the Internet feel the vibes.
Wiz Khalifa was able to join DJ Superstar Jay. They shared different thoughts about careers but later dive into Multiverse album which was released on July 19th 2022. This is an album Wiz Khalifa released this year. During their convo, the topic of Verzuz came and without a doubt, Wiz Khalifa enjoyed the conversation about rap VERZUZ and prefer Lil Wayne as his VERZUZ mate.
Wiz Khalifa believes Lil Wayne is the best partner in most sectors of Hip-Hop and what he does in life. He is a rapper, a weed lover, dope rapper. He also pointed out that it will be fun. He sees it as a concert both of them agreed on. Not a VERZUZ, is a concert bro.
It was an interesting sit-down talk between Wiz Khalifa and DJ Superstar Jay. But apart from Lil Wayne, Wiz Khalifa also mentioned Kid Cudi who could match his spec of rap Verzuz.
Following how successful these rappers have gone in their respective careers, it would be tough to predict who will defeat. Wiz Khalifa has made his comment about Lil Wayne just lately and it was kind of respect to Lil Wayne.
Will we wait to see Lil Wayne respond positively, you might want to watch the interview below.
Just this year, Wiz Khalifa 2022 featured songs were compiled. Despite his Multiverse album, Wiz Khalifa also got external features. You can check it out. While Lil Wayne is one of the most featured hip-hop rappers this year, he also got his 2022 featured songs compilation.
About Author
Links, a co-founder of Aswehiphop, has been dedicated to the platform since its inception in 2019, overseeing the curation of artist songs and features compilations.