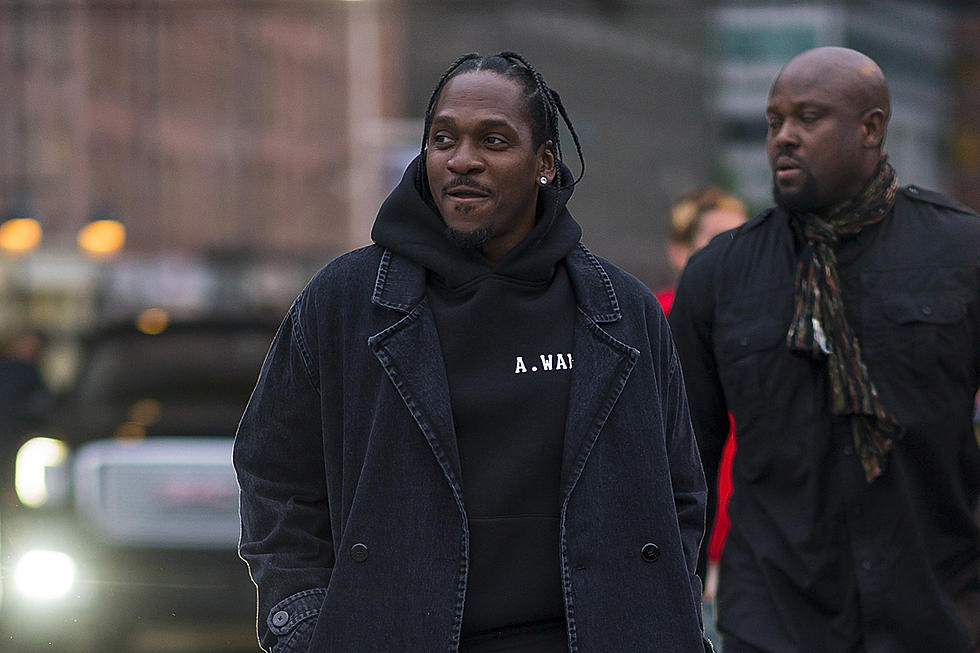 Pusha T Says Kanye's Anti-Semitic Affected Him
Nobody is happy about Kanye West's Anti-Semitic comment. Although Kanye West has apologised for saying wrong yet Pusha T is the latest person condemning Ye over his Anti-Semitic.
In a chat with LA Times, the rapper spoke about his longtime relationship with Kanye after collaborating with him on his latest album It's Almost Dry and how he feels about Kanye's hateful comments.
Push a T comment about Kanye West Anti-Semitic is obviously confirmed by the rapper that it really affected him. He was saying this because he and Kanye West have been very good friends. Check out below.
"It's definitely affected me. It's been disappointing," Pusha said of Kanye's antisemitic rhetoric. "As a Black man in America, there is no room for bigotry or hate speech. So yeah. It's been very disappointing, let's talk straight."
"Creatively, Ye has meant freedom to me. A lot of times, people would try to get me to change certain things about my process, change certain things about me lyrically, change certain things about the content. He never has been like that," Pusha said about working with the controversial rapper. "He always saw me for who I was and knew how to take it to the next level."
"We actually have a lot of the same taste, we love just barred-out rap," he added. "He would tell me things like, 'Man, you just be the extreme version of yourself. And I'm gonna be the extreme version of myself."
Pusha T is condemning Kanye West Anti-Semitic comment. Of course, he is not the first person to do that. Both Meek Mill has also condemned Kanye West via his Flamerz 5 mixtape.
Other rappers who have attacked Kanye West are Kodak Black, Young Joc and J. Cole has once called him a false Prophets