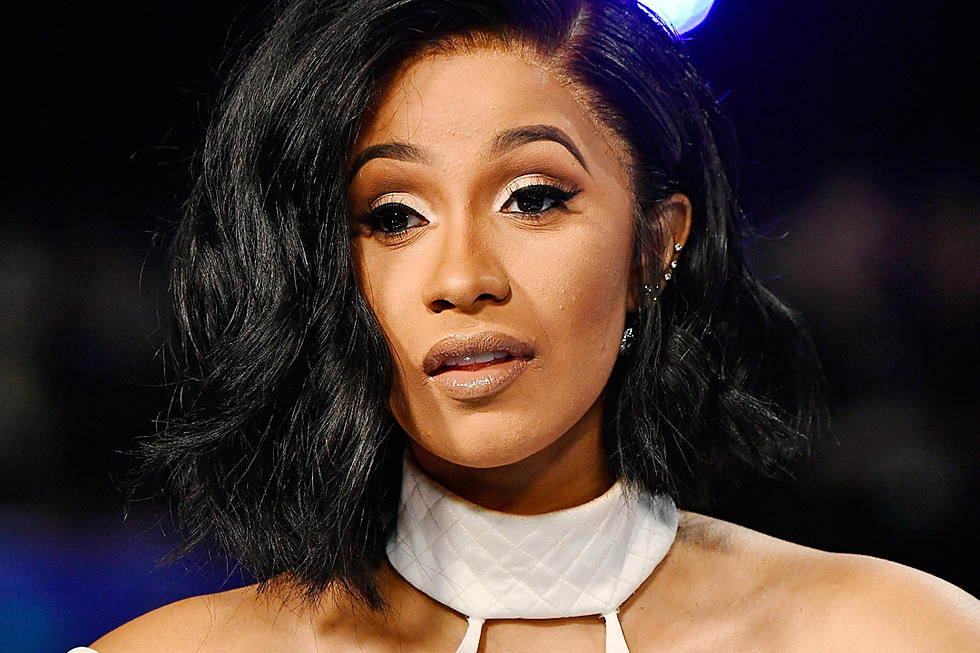 Cardi B Reveals her Struggle in Making Clean version of "Bongos"
Female Rapper "Cardi B" has cried out the struggle she is facing on making a clean version of her new single "Bongos" so that it will be so cool for playing on radios.
According to her, what the song need to be like before  it will be capable of playing  on a radio is really becoming  so annoying  to her due to the amount of struggle and work she has to put in just to make it work.
During Cardi B talk show at Hot Ones interview which surfaced online on  Thursday (September 28), she admitted  that the initial song was a vulgar song which is not really  good for a mass consumption and that is why its being difficult  for her to work on.
"It's annoying! So annoying!, Like how upset… because I just did it like practically two weeks ago. And I was so over it because you know my new song ['Bongos'], I be like, 'N-gga eat this ass like a plum.' So you know, I'm doing the clean version and I'm like alright, 'Baby eat it up like a plum!'" Cardi B said as she revealed struggle in making clean version of "Bongos"
She futher revealed  how may times the radio rejected the song after making so many changes in the song lyrics, despite the song ranking on No. 14 on the Hot 100 on the first week of the release.
"And [the label is like], 'No, you still can't play that for pop radio.' And I'm like, 'Baby eat these peaches and plums.' And I was so over it! [I was] like, 'I cannot say that. that's sounds so corny.' That sounded like a Kidz Bop, whatever my son [listens to]. But I have no choice so, 'Baby eat these peaches and plums!" She added.
About Author
I am a highly skilled copywriter and freelance blogger with several years of experience in the field. Over the years, I have garnered valuable expertise and achieved significant milestones as a blogger.