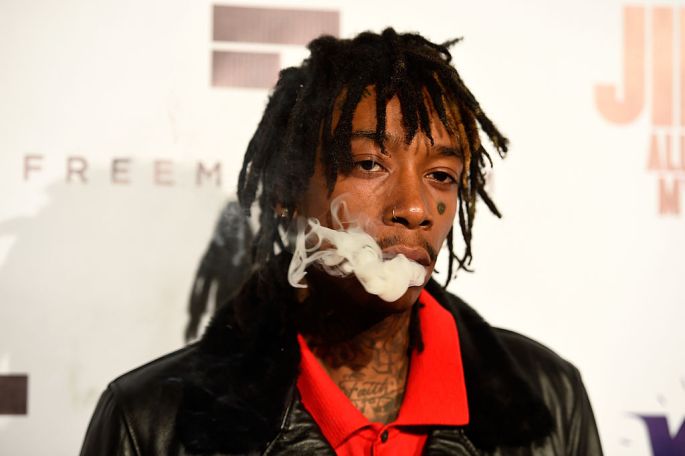 Wiz Khalifa 2022 Songs & Features
On Aswehiphop 2022 featured songs compilation, Wiz Khalifa didn't make the list because he only has a few collaborations. But that doesn't mean Wiz Khalifa doesn't do his things this year. Despite not being on the list of the most featured hip-hop rappers, at least The KEYS had more projects he released this year.
Before we dive into Wiz Khalifa's 2022 featured songs, just know that he has released a joint album with Juicy J which is called STONER'S NIGHT. That was in February 2022. He then joined Logic on Breath Control which appeared on Logic's Vinyl Days.
The last album Wiz Khalifa assisted in was Full Court Press. The collaboration album featured Girl Talk, B K R T and Smoke DZA. The came after his Multiverse album. Wiz Khalifa 2022 features are just a few. Looks unlike him but the Tylor Gang still maintains his rap front joint albums and his own album.
Wiz Khalifa, he really run-out features/collaborations this year. Between his 2019 features and 2021 songs, Wiz Khalifa had a good year in terms of guest appearances. 2022 is at its final season and here are Wiz Khalifa 2022 features.
Wiz Khalifa 2022 Songs Features
Sweet Yamz
Breath Control
Ordinary Life
Chill With Me
Champion
Never Drinking Again
Sweet Yamz Remix
Fetty Wap and Wiz Khalifa linked up on a new song titled Sweet Yamz (Remix). Pretty Wap is not much active as of this year. But he still manages to give his fans this dope one.
Breath Control
It's a song from Logic featuring Wiz Khalifa. It appeared on Logic Vinly Days album. Breath Control is one of Wiz Khalifa 2022 collaboration.
Ordinary Life
Ordinary Life is a song featuring Wiz Khalifa, KDDK, Imanbek, and KIDDO. The four rappers joined forces and release the song earlier this year. The song also came with the official video lyrics.
Chill With Me
Sledgren is one of Wiz Khalifa's professional music producer who loves working with uncle Wiz. They joined forces on this song titled Chill With Me and it was the first song featuring Wiz Khalifa in 2022. You can watch the official video on Aswehiphop U.S PMVC January 2022.
Champion
Champion is actually a new song from Ty Dolla Sign. He featured Wiz Khalifa as he readies his new album. Ty Dolla $ign is one the top rappers we compiled their 2022 song features. Meanwhile, you can also listen to Ty 2022 songs despite no album from him yet.
Never Drinking Again
This song is not featured but it comes from Wiz Khalifa directly. He released the song on December 30th 2022. It's a standalone song that came after the release of his Multiverse album. You can listen to Never Drinking Again.
Wiz Khalifa 2022 videos
Wiz Khalifa 2022 is amazing with new videos from his Multivers album. Some of the videos he has released from are 'Memory Lane, 'KEYs', 'Creatures', 'Maintenance,' 'Big Daddy Wiz', and 'Bad A** Bitches.'
As this season continues to be another experience of 2022, there is still hope Wiz Khalifa might come along with new songs or videos if get another feature. Wiz Khalifa really doesn't get more collaborations in 2022. Although fans didn't regrate since the rapper drop his album directly.
About Author
Links, a co-founder of Aswehiphop, has been dedicated to the platform since its inception in 2019, overseeing the curation of artist songs and features compilations.