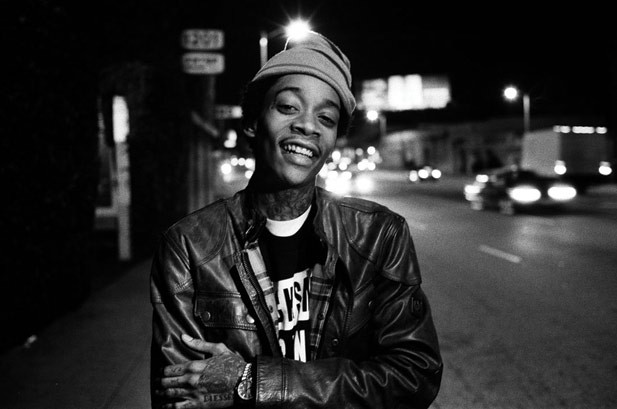 Stream Wiz Khalifa New Songs 2021 & Lyrics; Amahiphop Compilation
The last compilation was in 2019 and Wiz dropped some interesting singles, projects and more external features did came before 2020.
As a matter fact, Amahiphop didn't compile the Tylor rapper's songs last year though during 2020 Wiz Khalifa used his own little way to isolate his fan-base with few songs.
It Was so great and since Khalifa always turn himself to a viable rapper, this year being 2021 has recorded some songs and projects spotting he as one of the active hip-hop artists who never stop regular release.
Precisely, amahiphop has about top 5 full compilations of artists' songs. Lil Wayne, Chris Brown, Lil Baby, DaBaby, and Nigerian singer, Davido. The compilation receives daily updates base on a new song. Also, note that the compilations only features all songs in 2021 the featuring the artist in question.
However, Wiz Khalifa has released new tracks off from his catalog this year. Earlier in January, he dropped a Mixtape called FUCC2020. Yes, FUCC202 was the first mixtape from Wiz Khalifa in 2021. Another project he dropped was in March 2021 but that was the deluxe edition of his 2010 Rolling Papers.
But having had and heard two projects from Wiz Khalifa 2021, Amahiphop also got more songs from Wiz Khalifa which is not on his mentioned 2021 mixtape and deluxe edition. Meanwhile, most of those songs include external features and standalone tracks. You can stream them below and also check out FUCC2020 album track names.
FUCC2020 Tracklist
1. Palm Trees
2. Tha One
3. 2 Seats
4. Cold One
5. Purpose
6. Feel So Good
7. Bag O Kush
8. Patience
9. Versace Ash Tray
10. Summer Nights
11. Lotta Food On My Plate
12. Picture
13. Bat Man Coupe
14. Make Paper
15. Taylor Gang Gangster
16. Accidentally
17. Say A Prayer
18. Choices
19. Dude Love
20. Break It Down
21. Clouds
22. Bomb Weed
23. Huh?
24. Roll One Smoke One
Wiz Khalifa 2021 Songs; Amahiphop Compilation
Ski (Remix)
Retail (Remix)
Chicken With The Cheese
Naughty & Nice
Oh Wow
Million Dollar
Sofa
Taylor Night (Mixtape and Tracklist)
1. Blaze One
2. Still
3. Too Much
4. King Size
5. Destination
6. Bagpipe
7. Beautiful Thing
8. Hands UP
9. Mix
10. Girlfriends
11. Chicken With The Cheese
12. Keep Fighting
13. More Bitches Than The Mayor
14. Down To Slide
15. High Off Life
16. Take Things Slow
17. Whats That Sound
18. Dreams
19. Top 10
20. J.O.
21. Invasion
22. Up
23. Aint Shit Free
24. Stay
25. Sweet Sauce
26. Lost
27. Say You Will
"We Got Wings"
Album
Check back for more updates.
https://aswehiphop.com/2021/05/wiz-khalifa-songs-2021/
Albums
Compilation
Music
News