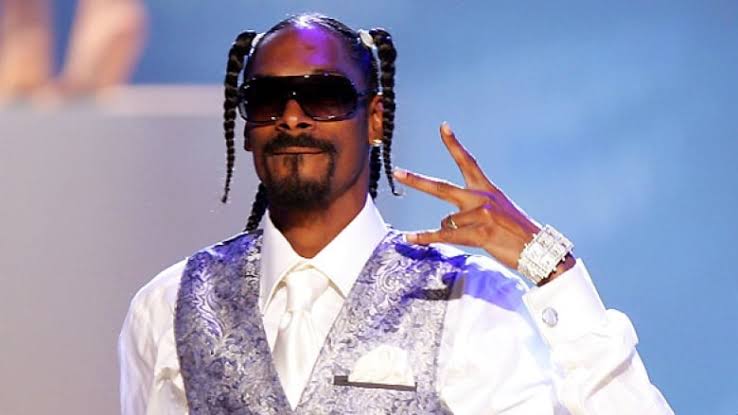 Stream 2020 Snoop Dogg Songs Releases
If there is compilations you should be streaming on Amahiphop, Lil Wayne 2020 songs, Nicki Minaj songs, Rick Ross songs and more are ready to create new playlist while hopping for new album those mentioned rapper. The list continue to be updated as more songs will be released in future.
Ty Dolla Sign was the last Compilation on Amahiphop but the rapper whom we are still to drop new album years has released few songs. With some external appearance as well. He was able to drop more this for his fans.
However, more songs Compilation from different worth rappers will definitely hit on Amahiphop. Rappers like Snoop Dogg, Drake. All have gotten notable songs since 2020. Uncle Dogg last year dropped off I Wanna Thank Me album. Sure there was whole lot of his 2019 songs you might be missing.
It's 2020, and Snoop Dogg remains one of hip-hop 90's moguls who keep it burning using his own platform to save rap. Snoop Dogg has some songs in collaboration with related artists. While Amahiphop add guest appearance as part of artist songs, at least Dogg have not released song of his own but assisted most rappers.
Snoop Dogg's 2020 songs will always list as Black Habts, Nepsey Blue, I Wanna Go Outside, Songs zum Auspowern, Fama, Don't Be Mad At Me, Qué Maldición with more songs to stream below.
While notice is yet to made for new 2020 album from Dogg, below you can stream all songs of Snoop Dogg so far in 2020 else you can check out his 2019 songs. You about to stream, mostly tracks from different artist which Snoop giving an integral.
Don't Be Mad At Me (Remix): Problem has released his new album of 2020 which he called Coffee and Kush. The album having some guest appearance also include both Snoop Dogg. Dogg assisted the album using Don't Be Mad At Me although for the Remix. It also looks like Song is having more collaborations than last year but you can stream the album below.
Caillin: NBA YoungBoy Top album was released in 2020. The album did feature both Lil Wayne 2020 compilation which you can also stream those songs. After from Wayne in collaboration with NBA, Snoop Dogg appeared as top rappers on Top project. Caillin featured Snoop Dogg and you can stream it below on track 21 else you watch the official video.
Nipsey Blue: The death of Nipsey Hussle left the internet ablaze. The rapper who died on gunshots always has space when you talk about hip-hop. Many have honor the late rapper following his untimely death. Just on August 14 marked his birthday, and he would haven been 38th by then. However, Dogg still celebrating Nipsey, and he delivered new song called Nipsey Blue.
Black Habits: D Smoke strived to feature Snoop Dogg on his new album Black Habitat. The album welcomed more artists like, Jill Scott, Ari Lennox and his younger brother SiR.Jill Scott, Ari Lennox and his younger brother SiR. The project gives you chance to stream more of Dogg's song for the year.
Wanna Go Outside: The song is not only for COVID-19 Pandemic outbreak but fans also enjoyed and appreciated the legendary rapper who gave them quarantine song, I Wanna Go Outside. The single was released this year specially for COVID-19. Possibly you can call it Snoop Dogg Coronavirus song.
Fama: It is a Song by Rubén Blades, Snoop Dogg, and Yandel where all feature on this song. You can officially download Fama online or you can stream it on Apple Music.
Down 4 My N's: Snoop Dogg delivered Down 4 My N's song which is a song you can also stream on SoundCloud.
For now those songs are what you should be listening from legendary dogg. However, more songs will be updated as soon as he drops new single, feature and album.
About Author
Links, a co-founder of Aswehiphop, has been dedicated to the platform since its inception in 2019, overseeing the curation of artist songs and features compilations.
Here is all song from Snoop Dogg you can stream for the 2020.