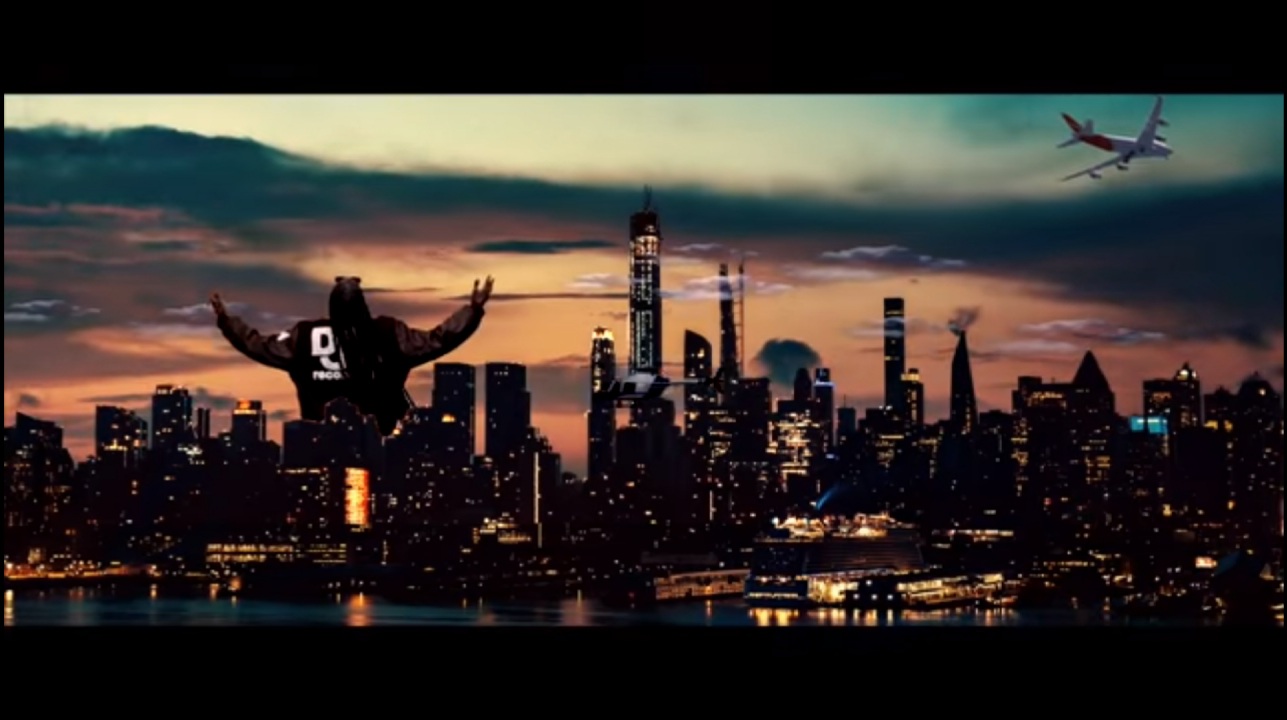 Best 2021 Videos on Amahiphop
Been a long run since January and our music video compilations have gone through extensive experience. So many videos was released over the past 11 months till date. That was Amahiphop 2021 U.S PMVC compilations and it ends this month with new terms and conditions starting by January 2022.
Amahiphop US premium music videos compilation from January to December has been made available. It's a list of compilations with a collection of the best music videos released in a particular month.
There are so many videos you might've watched starting from earlier January to December, either somewhere else or here on Amahiphop PMVC. Whichever the case, here is Amahiphop best 2021 music videos respectively picked from January to December. It's a top 12 videos one coming from each month. But you can also check Amahiphop U.S PMVC 2021 list to watch the videos while below are the best videos in this year's catalogue.
The Weeknd, "Save Your Tear"
In January there were more incredible music videos on Amahiphop 2021 PMVC compilation for the month. Just after 2020 Christmas celebration that was successfully ended with December PMVC 2020, Justin Bieber and more opened up the new year with new music videos respectively. Watching our January PMVC 2021, then you will notice it welcomed the appearances like 50 Cent, Lil Baby, Future, The Weekned and more. The Weeknd Save Your Tears was a huge imaginable success as the video which was directed by Clique has emerged as one of best 2021 music video on Amahiphop. The was released in 2020 as one of the songs on After Hours album. Save Your Tears video was in 2021 January. To watch the videos released in January 2021, check the like above.
Cardi B, "Up"
According to Amahiphop 2021 PMVC, February is another month that was rated best season with premium music videos. Although February U.S PMVC compilation didn't welcome many videos but Lil Wayne, Tory Lanze, Megan There Stallion, DaBaby, Cardi B and more shared new music videos that got updated on Amahiphop U.S PMVC February 2021. More videos to watch on that compilation though Cardi B Up video was far more dominating February compilation on Amahiphop despite being standalone to date. This is not the only music video she has released or assisted, but it's one of the best 2021 videos on Amahiphop. The song appeared on Cardi B's 2021 songs compilation.
Maroon 5, "Beautiful Mistakes"
In March of this year, Jack Harlow was the first person to drop a new music video. He released his Rout 66 on Amahiphop U.S PMVC March then followed by other artists. Jack was the artist to drop two videos on Amahiphop U.S PMVC March his song video Already Best Friends featuring Chris Brown. March compilation is a compilation that gave many impressions and both Maroon 5 Beautiful Mistakes also made a difference from other compilations on Amahiphop. That was a hit song featuring Megan There Stallion and the official video is also featured on Amahiphop PMVC March 2021. Justin Bieber also shared his second 2021 video Preacher that month. Beautiful Mistakes took the lead that month and has appeared as one of the Best 2021 Music videos.
DJ Khaled, "Sorry Not Sorry"
Amahiphop U.S PMVC April 2021 compilation reminds us of DJ Khaled's Khaled Khaled album. The album followed up his Father Of Asahd and brought two hip-hop legends back to peace. The album was a star-studded pack album featuring Jay-Z and Nas was claimed to be on the unresolved difference. The album also features Lil Wayne, Lil Baby, Migos and more hip-hop commerce names that gave integral to an album. Most especially, we the best music DJ pulled his weight and was able to link Hov and Nas all together for Sorry Not Sorry song. The collaboration doesn't make it any less true that Jay and Nas still beefing. However, fans were happy not only to listen to the song and the whole album but was also able to watch the official video on Amahiphop U.S PMVC April 2021.
DJ Khaled, "Every Chance I Get"
In May 2021, There are amazing videos released that season. Both Lil Wayne, Birdman, Dave East, Mary J Blige, Khaled and more shared new music videos on Amahiphop U.S PMVC May. Since DJ Khaled Khaled Khaled album surfaced online, he shot a couple of music videos which one of them is every chance I Get, featuring Lil Baby and Lil Durk. Same that month, DJ Khaled also shared more videos that were Thankful featuring Lil Wayne and We Going Crazy featuring Migos and Here.
Wale, "Angels"
That was the same month Meek Mill released his Flamerz Flow song video for his EXPENSIVE PAIN album. That was also one of the videos on Amahiphop U.S PMVC June 2021. Tagging some names on June compilation, Tyler The Creator, Rod Wave, Lil Baby and Lil Durk, J cole DBaaby and more. Chris Brown and Wale's Angles collaboration is a music video with a potential reach just like other videos on that compilation. Angels also appeared on Chris Brown 2021 songs compilation.
Baddest, "Yung Bleu"
Chris Brown is among the top artists on Amahiphop 2021 compilation. He received a 2021 songs compilation of different songs but his collaboration with Yung Blun appeared on Amahiphop July episode. Yung Blun Baddest collaboration with Chris Brown and 2 Chainz is another best 2021 video you can always watch through.
Meek Mill, "War Stories"
This compilation, according to viewers it's the best compilation on Amahiphop. It featured more traditional hip-hop names like Jay-Z on MOOD 4 EVA, Nas on Rare, The Game on Worldwide Summer and more. The Amahiphop August U.S 2021 PMVC is a star-studded hip-hop videos compilation. It featured two music videos from Meek Mill's Expensive Pain album. Sharing location and War stories which was the best video in August 2021. Meek Mill also got a 2021 songs compilation that can stream. All his 2021 songs have been compiled along with a new album.
DaBaby, "Lonely"
DaBaBy Lonely official video is what you also can't afford to miss. The video was in September made its way on Amahiphop Sept. U.S PMVC. The video also featured Lil Wayne and that's one of the videos Lil Wayne has made an appearance on. Both artists are good friends and will always work together as best collaborators. So you to count best 2021 music videos, on Amahiphop then we forget to remain you of Lonely by DaBaby.
Jesy Nelson, "Boyz"
This video is the first Nicki Minaj video as she linked up with Jesy Nelson on Boyz video. The official toped Amahiphop Oct. U.S PMVC 2021 after it was released online. Jesy who also left her group, Little Mix went solo with this one. She then gets to Nicki Minaj and both have to drop Boyz which also acquired notoriety. This song is also another song you will be streaming on Nicki Minaj 2021 songs compilation which will be released by 26th December 2021.
Snoop Dogg, "Murda Music"
Dogg made our best 2021 music videos on Amahiphop 2021 compilation round up. Murda Music was released and it was
also an about Algorithm, that's a project he released just last few months. The album made its awareness through notable hip-hop names. Meanwhile, Murda Music had to be the best music video in November U.S PMVC 2021 after featuring both Benny The Butcher, Jadakiss, Busta Rhymes as official guests.
Meanwhile, December U.S PMVC is currently being compiled and any video that worth it will be updated as soon as 31st of this month.