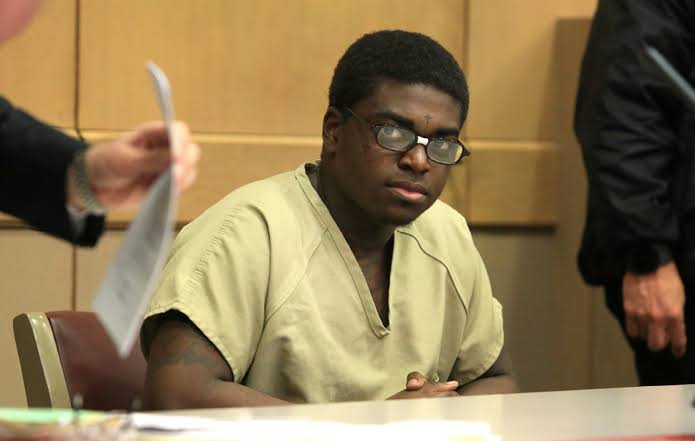 Kodak Black Sues Bureau Of Prison For Torturing Him
Kodak wants to speak for himself as a matter of fact the Florida native is has filed against Bureau for improper torture he has been passing through while facing extensive serving in prison.
Kodak Black as a complaint against BOP claimed he is seriously suffering with torture. He accused the US United States Penitentiary, Big Sandy in Kentucky, where he is currently being living as a hostage civilian for the unfamiliar act.
Remember this rapper was sentenced to nearly four years in prison.
From what is in the court document, he has names of those who are behind the nightmare and physical torture. Michael Carvajal, the director of the Bureau of Prisons; Hector Joyner, the warden at Big Sandy; and the guards at the facility in were all mentioned.
He also mentioned his beat down in the prison by gang of inmates who tried to kill him and the altercation fighting led him to big Sandy. Kodak Black of course insisted on the doc that guards in Kentucky wants to kill him despite escaping with his life during gang beat down on October 29th 2019.
The lawsuit additionally states that "for no legitimate law enforcement purpose," Kodak Black was placed in a backless paper gown on a four-point restraint, which restrains both arms and legs, for over six hours and was prohibited from accessing the bathroom.
The rapper was allegedly "forced to urinate and defecate on himself with his bare back against the restraint" as prison guards made jokes. The complaint goes on to say that medical records indicate Kodak's treatment caused lacerations, vomiting and resulted in him bleeding from his mouth.
Mainly Kodak Black pointed out major things he has been through, like torture, how the guards flicked his testicles, how he was forced to urinate and defecate on himself, the treatment he received continue to cause him lacerations, vomiting and also bleeding from the mouth.
The lawsuit has been addressed by Zeze who spoked regarding what is in the gut. So Kodak Black is all seeking to moved out from where he is being housed to a lower prison facility.
About Author
Links, a co-founder of Aswehiphop, has been dedicated to the platform since its inception in 2019, overseeing the curation of artist songs and features compilations.