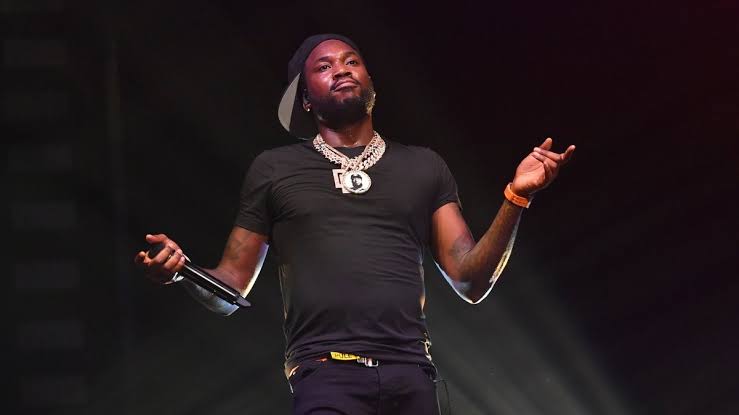 Stream Meek Mill's 2021 Songs & Lyrics; Amahiphop Compilation
Most people are asking if Meek Mill is still going to drop a new album but the answer is as crystal clear. So the heck is that when and date. However can't assure exactly when Milly is dropping a follow-up to Championship album.
But Amahiphop and its vessel maintain absolute yearly compilations. Meanwhile, Meek Mill has had our 2019 songs compilation is yet one of the top 2021 top compilations on Amahiphop. His 2019 songs compilation is this catalog of songs featuring some artists and also his standalone singles.
As we keep waiting for any upcoming from the Phillips rapper, it's also obvious that Meek Mill is having a great year with few songs he shared lately. In July, Meek Mill was with Jay-Z in the studio just before he released his War Stories which you can watch on Amahiphop Us PMVC August.
War Stories isn't the only song Meek Mill released, he has already dropped LEMON PEPPER FREESTYLE song and video then followed by Mandela War Stories and Mandela Freestyle. Meek Mill June he shared Flamerz Flows after Young Thug enlisted him on That Go. So those are one of songs you will be stream as Meek 2021 song.
Note this compilation will feature all Meek Mill songs both his external features, singles, mixtape, and album as we will update the list as any of them drop. Previously, Amahiphop announced Cardi B and Meek Mill are joining 2021 top compilations. Cardi B's 2021 songs compilation is out and you can stream here as the compilation continues to get more updates.
Meek Mill's 2021 songs compilation has begun and will receive regular updates on this page.
Meek Mill EXPENSIVE PAIN ALBUM
Stream Meek Mill's 2021 Songs, Amahiphop Compilation
That Go
Lemon Pepper Freestyle
Flamerz Flows
War Stories
Mandela Freestyle
Sharing Locations – Meek Mill, Lil Durk, and Lil Baby
Blue Notes 2
Check back for more Meek Mill's 2021 songs.
Music
News