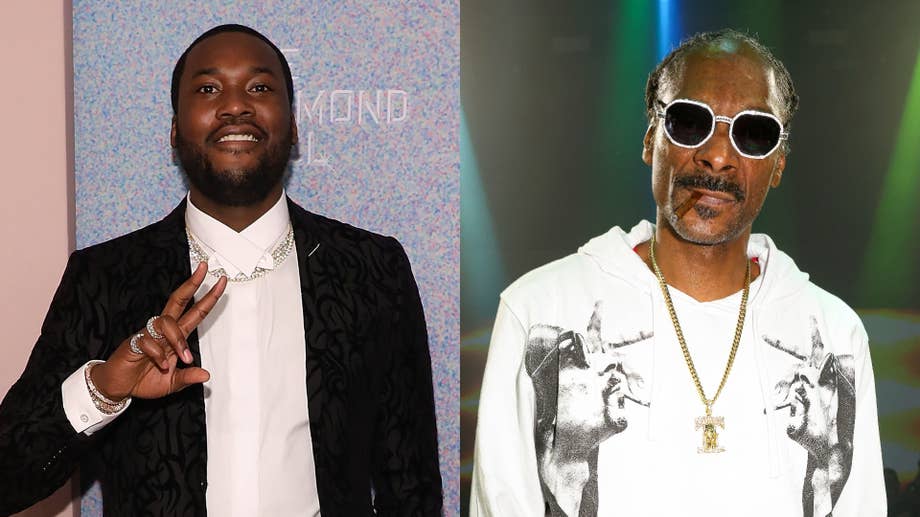 Meek Mill Reveals He is Also Stopping Smoking in Latest Post
Rapper Meek Mill has revealed that he is completely stopping Smoking  following  some medical results he has gotten from his personal doctor which was caused by a high intake of smoke in his system.
Meanwhile, the rapper Meek Mill also stated that he has been able to make this decision due to the fact that Snoop Dogg is also quiting and he want to follow his footsteps as he believes that he can do it since Snoop would do it.
He them stated that his doctor had told him that he has "a lil bit emphysema" and not only that , he also told him that his life will be at stake if he does not stop smoking  as that has already caused a big damage in his system, but n be handled if he can put an end to smoking.
Meanwhile, Meek Mill was once placed on probation in 2008 for drug and firearms charges and whicj was well later sent to two to four years in prison as he could not keep to it and  he violated his probation nearly a decade later, but recently the rapper has announced  that his criminal record has been wiped clean.
So taking  this step will also help the rapper to keep and maintain  that clean  record  that he has now without having  to do anything that will get him close to drug and other contraceptive.
Ima wuit once I go cold in Dubai …. Snoop start the no smoking challenge we gone follow up! It's not healthy for me! https://t.co/NYAJ9BzJ6e

— MeekMill (@MeekMill) November 16, 2023
Moreover, talking  about Snoop Dogg Decision on stopping smoking, he just came up earlier  today and announced  that he is stopping Smoking but he didn't really  giveuch details in te actually  reasons that led him to make such decisions, but he only revealed  that it is a decision  that he made with his family after making some considerations and conversations.
About Author
I am a highly skilled copywriter and freelance blogger with several years of experience in the field. Over the years, I have garnered valuable expertise and achieved significant milestones as a blogger.