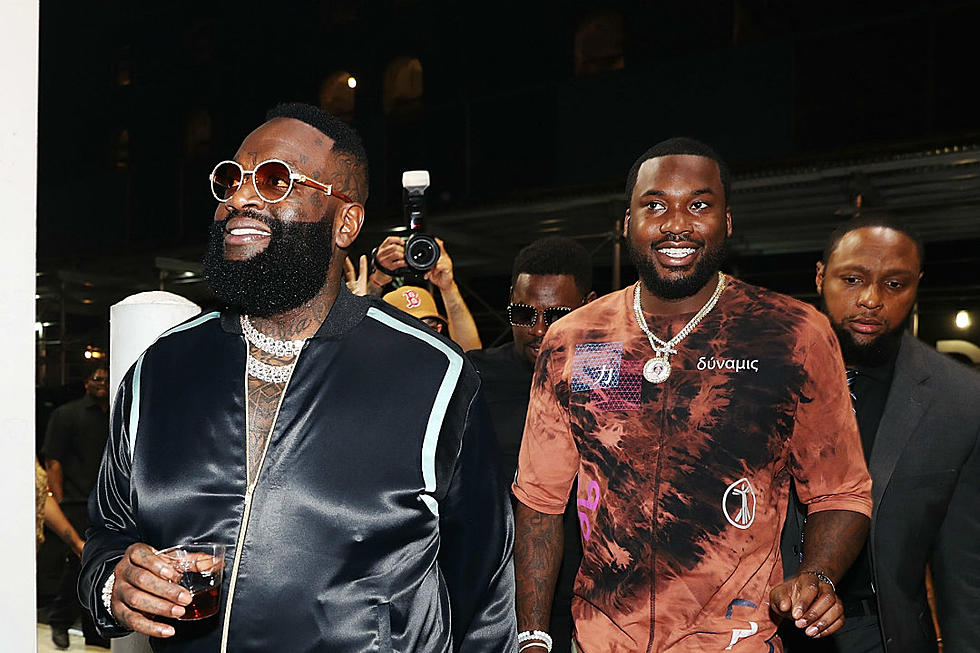 Rick Ross shows how Rich he is, Buys Meek Mill $4.2M Mansion
Jay-Z is well known as the biggest hip-hop rapper alive. Billionaire rapper, to be precise. But apart from that, other related rappers always show off their financial status, and Rick Ross is one of them. Rick Ross bought Meek Mill's mansion, which was worth more than $4.2 Million.
Rick Ross is very rich, and to surprise Meek Mill, he was able to purchase Meek's Georgia mansion. Although Meek Mill has been looking for a potential buyer to obtain his Mansion for the last two years.
Rick Ross and Meek Mill are well known to be a very good friends and according to TMZ Rick Ross was so happy to acquire his friend's mansion with the sum of $4.2M. As said earlier, he was surprised because the mansion was bought unknown to Meek Mill that Rozay was the one that such an amount of money to take over his house in Georgia.
Ross's realtor, Alisha Gillooly, confirmed that the MMG boss paid for the house in all cash. "I've been working to make an impact in the luxury market and this did just that," Gillooly said. The Luxe pad is filled with amenities, from a tennis court, jacuzzi, swimming pool, movie theatre, and a sauna. It's unclear what plans Ross has with the new pad but we could imagine it's a home that's fit for a boss. So far, Rick Ross hasn't publicly acknowledged the sale but Meek Mill did a few days prior to news of Ross' purchase.
However, Meek Mill letter found out he purchased his mansion and took to his Twitter account to share the good news on behalf of Rick Ross.
 "I sold that house that quick… It was for sale for like 2 years," he wrote. "I knew it would soon as I posted it too!" Earlier this year, the rapper posted a virtual tour of the home as he flirted with the idea of becoming a realtor himself. However, he didn't realize who purchased the home until TMZ came out with their report. "Sold Rozay the big dish estate," he wrote. "I ain't even know he bought this lol."
This is not the first time Rick Ross acquiring a mansion in Georgia. He once had a mansion in the same location. A mansion of $5.8 Million 109-Room in Georgia. Rozay is a big rapper who will prove it. Currently, he just joined forces with Fat Joe and The LOX on a new song titled The Game. You can listen to it below.