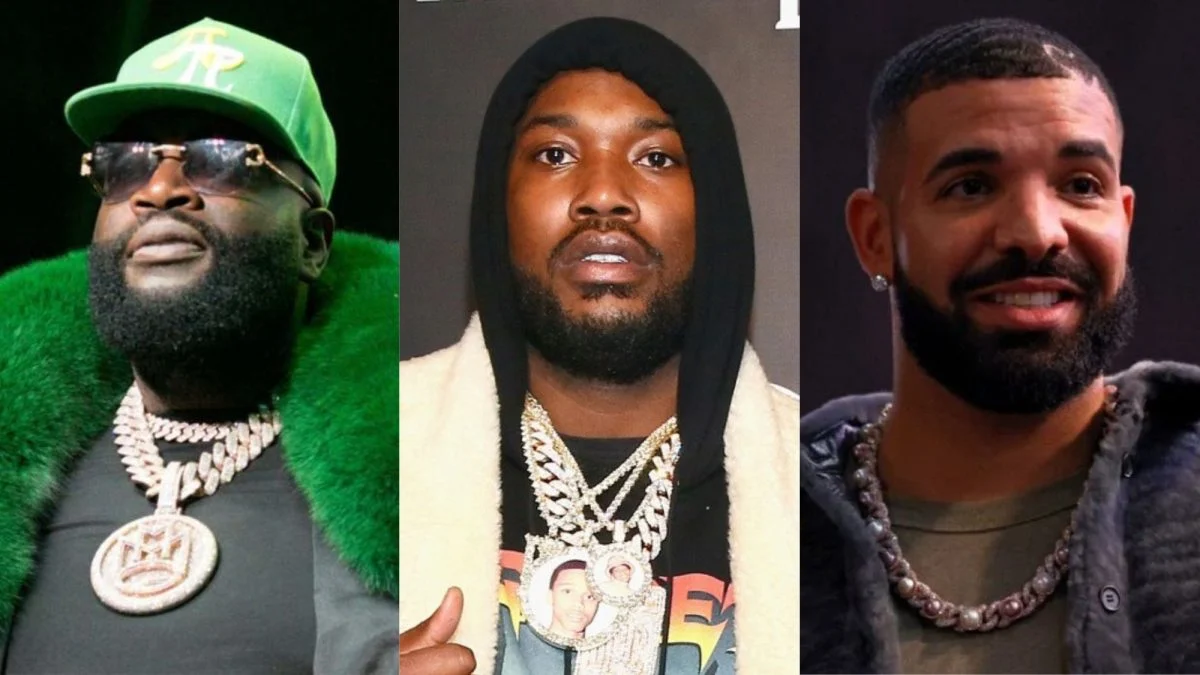 Rick Ross And Meek Mill have an Upcoming Collab with Drake
The three rap legends "Drake" "Meek Mill" and "Rick Ross" is actually  cooking up something  very nice and interesting  in the studio together, the collab is actually  dropping soon following  The Biggest Boss and Meek's hints concerning the project.
Meanwhile,  the two rappers revealed this during  the there step by at the Complex, as they partook in the outlet's series "GOAT Talk" that held last week, although they talked about so many things including  their upcoming collaborative album "Too Good To Be True" which will be released soon.
But among  all their discussions during  their appearance at the GOAT TALK, one of the things that got the attention of their fans the most is when they mentioned that they also have a new collab with Drake that will be dropping  soon apart from the highly anticipated album "Too Good To Be True".
Moreover, another important topic Meek Mill and Rick Ross discussed during  their appearance at he Complex  was to name he greatest rapper of all time, which the both rappers chose Drake to be the best of all time.
Meanwhile, it was when they were asked to state the best featured projects of Drake that they teased their upcoming collab with him as they sing praises of the rapper "Drake"
"Meek Mill and Rozay, we fucking with the boy heavily. Listen out for it on some of the new shit that's coming out very soon, you hear?"  Meek Mill stated as Rick Ross asked him not to loud it so much.
Meanwhile, choosing the best featured projects of the rapper, Rick Ross and Meek Mill make the same choice as they chose "Stay Schemin" which was Drake 2012 track with Drizzy and French Montana, although Meek Mill also chose that because he was part of the music project.
About Author
I am a highly skilled copywriter and freelance blogger with several years of experience in the field. Over the years, I have garnered valuable expertise and achieved significant milestones as a blogger.