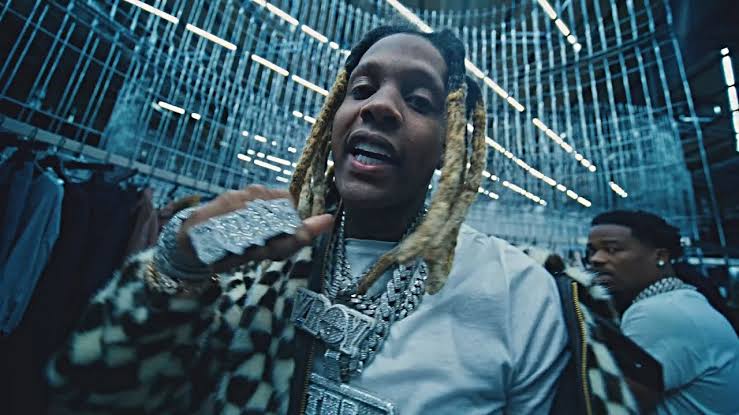 Lil Durk & Future "Mad Max" Video Brings Them Back For 2023
In fact, what we should be expecting from them is a first-time joint album. The Mad Max video is kind of unleashing more potential from Lil Durk and Future. Both rappers appeared on Aswehiphop 2022 compilation, yet again Future and Lil Durk will also get new features songs this year respectively.
Mad Max is one of the songs on Lil Durk and Only The Family – Loyal Bros 2. Is a project featuring 23 solid songs with guest appearances like Kodak Black, OTF Chugg, Deeski, King Von, Future and more. The Atlanta rapper joined Lil Durk on Mad Max which is the two on the album.
Future and Lil Durk have continued to work together and since last year both appeared on different features despite their respective album I NEVER LIKED YOU by Future and 7220 for Lil Durk. Notably, other songs that brought them together last include AFFILIATED, Petty Too and Mad Mad.
It's 2023 and Future and Lil Durk take us back to last their 2022 hit collaboration Mad Max but this time in the video. The music was released a few days ago and it's an action-packed scene. It is directed by Directed by DrewFilmedIt. From the video also you will see Future pays homage to the 2002 Jamaican cult-classic Shottas.
"Lil' bro send shots all through your car, he think he Stephen Curry/I done dropped an eight inside my soda, that mean my drink is dirty/I'm gettin' more money in the streets than Ross," Future raps.
The video just brings Future and Lil Durk back to 2023 just for the new year. 2023 has begun these rappers have also been featured on the same album. Thanks to Trippie Redd new album Mansion Musik. Lil Durk was featured on a song titled Muscles while Future assisted Trippie Redd on Psycho.
Lil Durk 2023 compilation has also begun here on Aswehiphop. There, you can check out new songs. Durk has been featured since this year. While he was the most featured rapper in 2022, Future also had great 2022 collaborations. But there's this possibility they might link back again after they have made an appearance this year via Mad Max video already.
Below you can watch Future and Lil Durk Mad Mad video and let us know about their 2023 comeback.
In other related Lil Durk news, he diss Gunna on Instagram while Lil Baby unfollowed Gunna at the same time. The possible reason is that Gunna had been accused of snitching at Young Thug who has remained in jail to date. Another rapper who was accused recently of unfollowing Gunna is Polo G. Although Polo G has denied he didn't.
"I wasn't neva following him to unfollow him y'all b on dick," Polo G wrote.