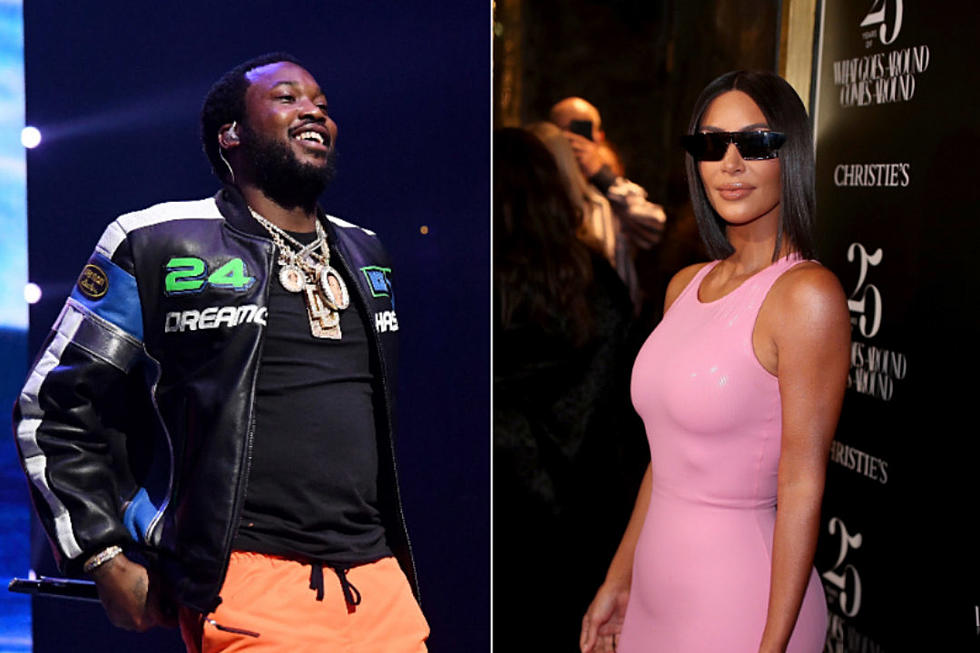 Kim Kardashian & Meek Mill Dating and Prove seems online
This is really a drama or should we believe it? Kim Kardashian and Meek Mill dating following the wake of Kanye West new marriage. So far, there has been a rumour about Kim Kardashian not being happy Bianca Censori. Having made some suspicious posts previously on her Instagram story, Kim is still leaving life she wants.
Now, Kanye West is married to Bianca Censori though most folks didn't accept it as real marriage because of no Certificate yet. It's a private married life.
A new report has also surfaced on Reddit claiming Kim Kardashian who formally divorced his husband Kanye West is now dating Meek Mill.
Well, this is not the first time we have heard about Kanye West and Meek Mill or Meek with Kim Kardashian because, over the past years, there have been more linked-up between Meek Mill and Kim. Even Kanye West once rant on social media that the FLAMERZ 5 rapper has slept with his wife.
One of the reasons why Kanye West fully want to divorce Kim Kardashian which they later did is better Meek Mill affairs. Meanwhile, Kim and Meek's story has been a Rocky one on the Internet yet again it keeps popping up from nowhere.
Recently, a new report has been flying around Reddit that Kim and Mill are dating after divorcing YE and then move with Pete Davidson whom she dated for nine months they called quit.
An insider took to Reddit where most things are likely to get leaked and announced that Meek Mill and Kim Kardashian are dating. This is happening after a few years Kanye West attacked Meek Mill for taking Kim to a hotel to discuss prison reform.
In a series of now deleted tweets, Kanye West reveals that he has been trying to divorce Kim Kardashian since she met Meek Mill to discuss "prison reform" at the Waldorf hotel. pic.twitter.com/J1nh3wUhEL

— Pop Crave (@PopCrave) July 22, 2020
Meek ain't lying. All these pages need to keep the drama out and save this marriage. @KimKardashian was making a difference. All professional pic.twitter.com/wSqEyrSy6w

— jkpabla (@jkpabla) July 22, 2020
"Kim and Meek have been in contact. I was with him [last week] and he was texting her. I don't know what it was about but he was acting like it was personal." As the inside reported.
However, as of late, we haven't seen Kim and Meek make an appearance together even in the wake of Kanye West and Bianca Censori marriage. Meanwhile, if this is true that means in a few months or lesser, Meek Mill and Kim will be hitting up the public view.
The insider claimed, "Kim and Meek are both booked for the Super Bowl, and both will be attending the Oscars after party."

"Meek typically doesn't go to the Oscars — but Kim's team made it possible for him to attend."
The insider also confirmed that Kim Kardashian has jetted off to Philadelphia, a place where Meek Mill calls his hometown. Kim Kardashian and Meek Mill have met before just after Kanye West accused them of meeting in the hotel. Below is more picture about Kim and Mill Meek dating rumour. But this one shows Kim Kardashian trip to Philadelphia Town.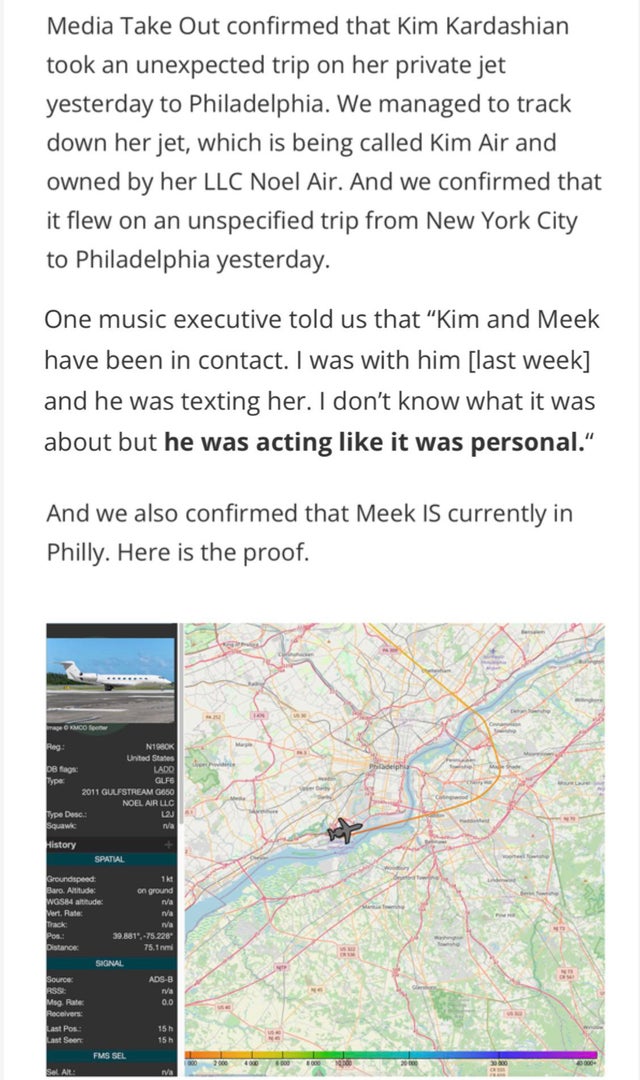 Meek Mill is simply living his life just like Kim Kardashian. But if they are dating then more prove will definitely surface online.
About Author
Links, a co-founder of Aswehiphop, has been dedicated to the platform since its inception in 2019, overseeing the curation of artist songs and features compilations.