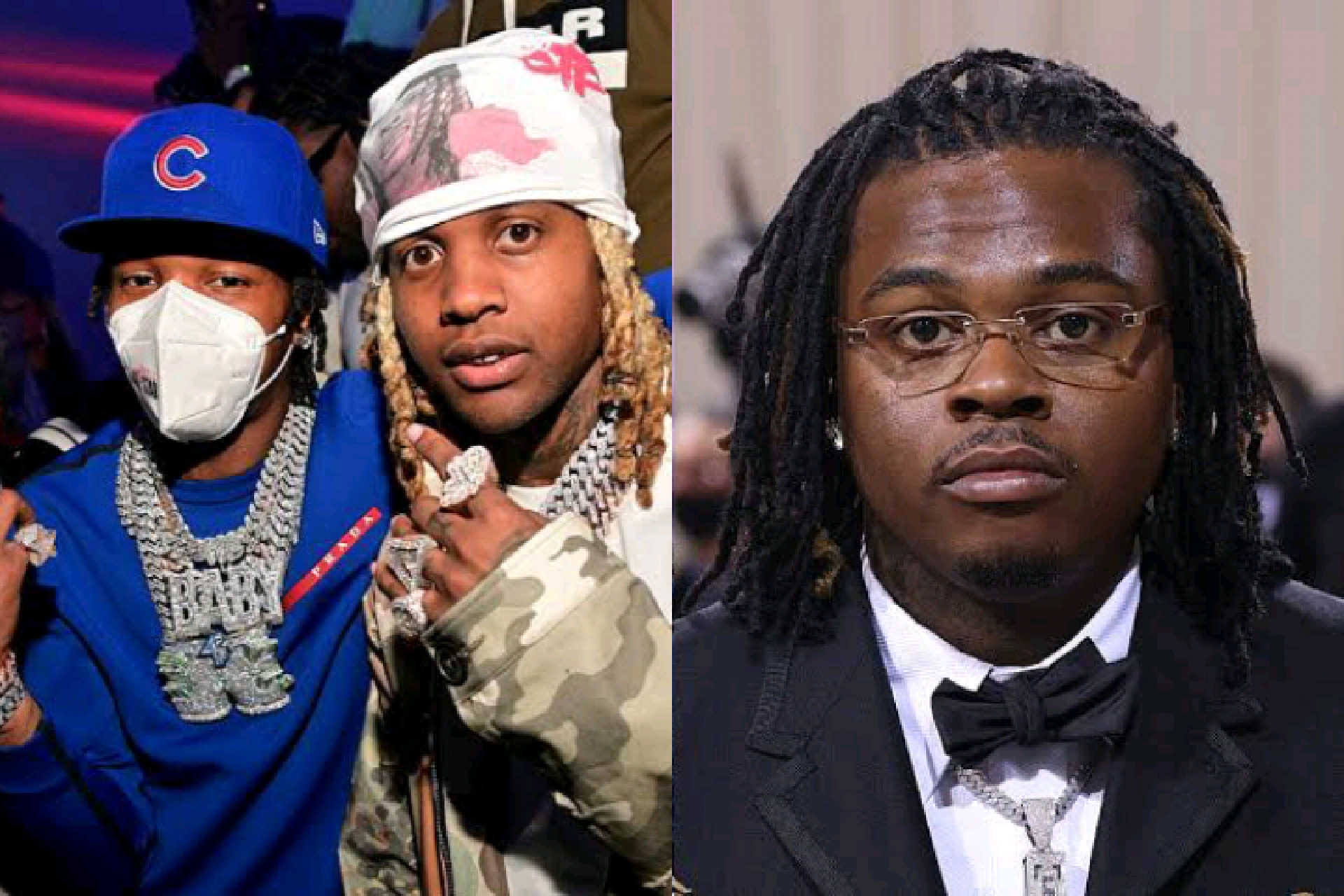 Lil Durk & Lil Baby Dissed and Unfollowed Gunna
Right now, it looks like Gunna is not safe even from Lil Durk and Lil Baby because these two rappers have taken action against Gunna's latest comeback. Lil Durk promised he won't diss dead rapper and he is maintaining it. But in the case of living rappers, Lil Durk knows how to handle his shot. Lil Baby and Lil Durk diss Gunna on Instagram.
Though it was Lil Durk that seemingly diss Gunna while Lil Baby has totally unfollowed Gunna. Gunna is out of prison but the hip-hop community has been putting also verbal on him following a plea deal.
The major reason why many rappers are not happy for Gunna is that they think he just snatched Young Thug who remains in prison. Lil Durk and Lil Baby are not happy about Gunna and they have exercised their actions respectively on Gunna.
Lil Baby has not commented about Gunna since the rapper was released. But he just unfollowed him silently. Lil Durk, although he's been plain. Durk teased a song on his Instagram account and it looks like it's all for Gunna. It's a diss song and you can hear it below as shared by Theshaderoom.
"What happened to Virgil? He probably gon' tell," rapper Durk in the song tease. "I let him go because Timo ain't selling / Thank 7 and Booka I'm bragging on Melvin / When lil boo and them mad it ain't nothing you can tell them / I can tell you what I did for the streets / you got the paperwork, did it and reached / I got on Clubhouse and got in the beef."
Mentioning Gunna in that line is obviously diss because Lil Durk already knows that "What Happened To Virgil," is a song featuring both Gunna and Durkio. It's a Lil Durk song though. Below is proof showing that Lil Baby has unfollowed Gunna.
TMZ has also confirmed that Lil Baby and Gunna are no longer friends on Instagram. Gunna is not safe from many rappers. Even YSL members and associates have sent him a warning and also said they are not messing with him.
What do you think about the hate on Gunna? Because many believe he has snatched against Young Thug by cooperating with feds. So what's you view? Do you think he right or wrong.
About Author
Links, a co-founder of Aswehiphop, has been dedicated to the platform since its inception in 2019, overseeing the curation of artist songs and features compilations.