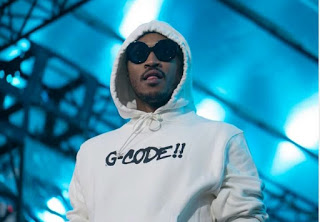 Future Reveals 2023 album and Plans
Oh yeah, it is obvious that a lot has been going on with Future just for good. The Atlanta rapper is another rapper whom we have seen his musical presence since this year. But does Future have plans for a new album in 2023? The answer is a huge yes because hardly you see him in a year with a new album, song, or feature.
Here on Aswehiphop, we have also given a review of some few rappers' plans for 2023. Of course, Drake has his own plans which he is working on and the same with Nicki Minaj. Sure, Future is another rapper you should expect a new album from and having released I NEVER LIKED YOU last year, the Wait For U co-rapper still has more hits to make an album.
Future will be releasing a new project, the Dirty Sprite 3 album which he is currently working on as part of his plans for 2023. It's a follow-up project to his DS2 (aka Dirty Sprite 2) and it will definitely be worth it. Other things include assiting other fellow rappers on collaboration which he has been doing on Aswehiphop's top compilation.
The news of Future readying the Dirty Sprite 3 first came from Young Scooter who noted the hint ahead of the rapper in question. Scooter took to his Instagram Story and revealed that Future is working on the follow-up to DS2 (aka Dirty Sprite 2). In the post, the Atlanta-bred artist wrote, "#DIRTYSPRITE3," along with three zipper-mouth face emojis, eight bald eagle emojis, five eye emojis, five fire emojis and five dash symbol emojis. Scooter didn't provide further details. Though we are yet to hear from Future himself.
According to XXLMag, "If Future is working on Dirty Sprite 3, it would be the third installment in the Dirty Sprite saga. DS2 was released in July 2015 and featured production from his longtime collaborators Metro Boomin and Southside. Standout tracks include the Drake-assisted banger "Where Ya At" and the get-money anthem, "F**k Up Some Commas."
Without losing any hope, we believe Future is working on a new album despite how he has been giving us a backup with related features. So far this year, Future is one of the most featured rappers. He has not dropped any album yet, but you need to see how many features he has gotten. As of April 20th, he joined The Weeknd on a song called Double Fantasy.
Some other plans will be a new tour for any of his released projects that will come later this year.