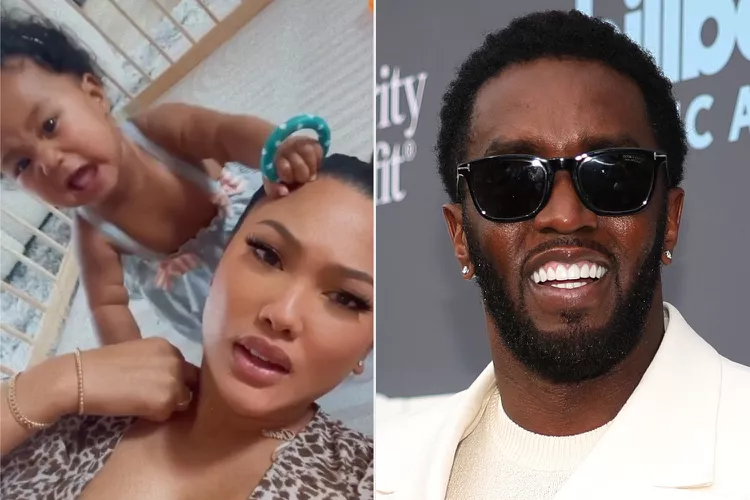 Diddy And Dana Tran Celebrate Daughter Love Combs' 1st Birthday
Over the weekend. Diddy and Dana Tran came together to celebrate their adorable daughter Love Combs' first birthday.
The co-parents marked Love's special day on Sunday, which coincided with her actual birthday.
Furthermore. Diddy also shared a heartwarming video on his Instagram Story. The post however revealed him and Dana serenading their baby girl.
Also. Love sat on a very high chair with a crown adorning her head.
In a separate post on his Instagram page. Diddy further shared a collage of precious moments with his youngest daughter.
More to this. He extended his birthday wishes to her, writing…
"Happy Birthday Baby Love! @loveseancombs I LOVE YOU WITH ALL MY HEART!! – Love DaDa".
Just a few days before her birthday. Love Combs took her first steps on October 10. Diddy watched this milestone moment with pride via FaceTime with Dana Tran. Later on, he also shared the clip with his followers.
In the video, Diddy can be heard exclaiming…
"Wow! Baby, you walking? … Oh my God, you did it, kid. You did it".
However. This was done in amazement as Love took her first steps while clad in a white blouse.
Although. She seemed surprised to hear her dad's voice coming from the phone, even though he wasn't in the room.
In addition. Diddy received an outpouring of support and love from friends like…
N.O.R.E., Busta Rhymes, and Ginuwine, who commented…
"It's the best feeling ever KING!! I know you know ..congrats !!! dad life!"
While many applauded Diddy's fatherly duties. Some have accused him of trying to divert attention away from the ongoing speculation about his involvement in 2Pac's murder in 1996.
Last week. 50 Cent reignited this speculation. He suggested that Puff Daddy was connected to the late rapper's killing.
But. Diddy has consistently denied these allegations. And he has never been arrested or charged in connection with 2Pac's murder.
About Author