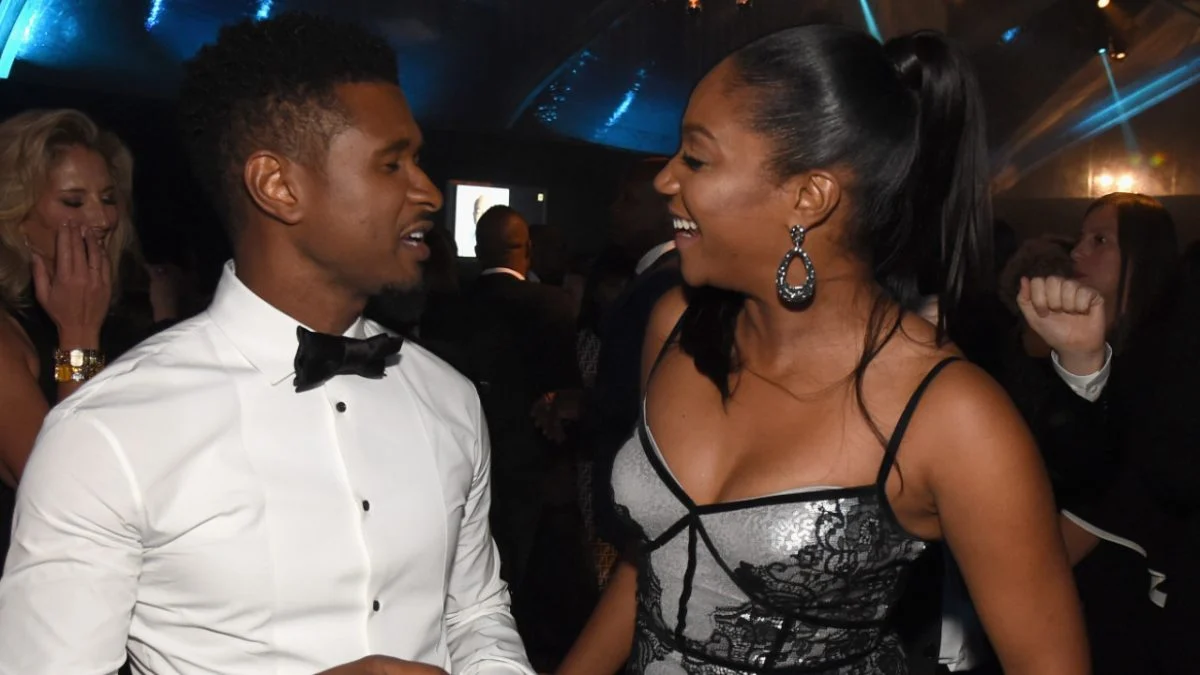 Tiffany Haddish Reacted Wildly To Usher's Shirtless Performance
Usher's shirtless performance in Las Vegas had one prominent fan, Tiffany Haddish.
While she was on the edge of her seat, her tongue was literally wagging with excitement.
Over the weekend. Tiffany Haddish attended one of Usher's electrifying Las Vegas shows.
However, during the event, she couldn't hide her enthusiasm. In video footage captured during the performance held on Saturday (October 14).
The actress, who is also making waves in the world of rap, can be seen extending her tongue.
She also made sure to extend it as far as it could go. But this was done while she was recording Usher's shirtless performance.
Coincidentally. Ashanti was also part of the same show. And she shared the stage with Usher as their birthdays are just a day apart.
The "Yeah!" singer celebrated his 45th birthday on October 14, while the "Rain on Me" artist marked her 43rd birthday on October 13.
In other news. Tiffany Haddish also made a return to the microphone earlier this year. This was to remind her fans of her rapping talents.
During the 2023 Impact Awards hosted by Hollywood Unlocked in June. Tiffany Haddish, who was the event's host, surprised attendees with some fresh music.
Furthermore. She offered a sneak peek of two unreleased tracks. The track features collaborations with Lil Jon and E-40. And these tracks left no doubt among fans, as it proved to be a certified banger.
Although. Haddish hasn't released a full-length album. But she has dropped a series of singles.
She has also worked with artists like Snoop Dogg, Jada Pinkett Smith, and Begetz in recent years.
In August. She even revealed a collaboration with Fivio Foreign. More to this. Fivio Foreign also praised her energy and humor.
He did this by expressing his belief that her music would hit the number one spot.
About Author