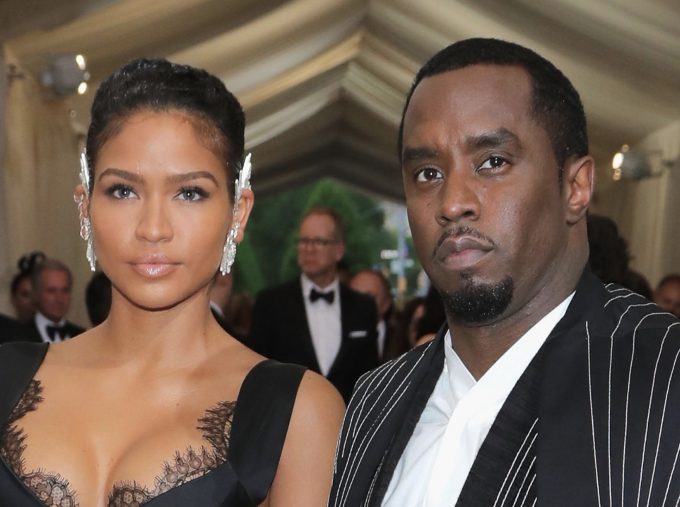 Cassie Sued Diddy Over Domestic Abuse and Rape
Cassie who is Diddy's long time partner has Sued the rapper over alleged rape and domestic Abuse including other crime, according  to some report from Cassie, it has been happening for some years now and she just has to voiced out this time.
She took it up with Diddy at the federal court on Thursday as she narrated what she has been passing  through in Diddy's hands ever since they met in 2005, she stated how Diddy force her to take ecstasy, ketamine and other drugs.
She further noted that Diddy also forces her to to sleep with some male prostitute, and he literally has full control over her to tbe extent of owning her medical records and also catering for her apartments and clothes.
Moreover, there have been a lot of evidence backing up her domestic Abuse and rape claims ageing Diddy, starting from the incident that happened in 2009, when Diddy pushed and kicked her repeatedly for talking to a talent agent, the kicks were much on her that she started bleeding.
She also stated about the incident of Kid Cudi's car that got burnt in 2012, she alleged that Diddy is behind that incident following  the fact that he threatened to blow up the rapper's car after he found out the Cassie was dating him and a few days later Kid Cudi's car blew up .
Cassie in her statement  mentioned several times that Diddy has broken into her apartment and rape her in a very aggressive manner, which has made her a victim of sex trafficking, sexual battery and sexual assault in the case.
Meanwhile,  she also noted that Diddy has offered her a huge amount of money so that she won't go ahead with the sue, but she really  needs her freedom back.
About Author
I am a highly skilled copywriter and freelance blogger with several years of experience in the field. Over the years, I have garnered valuable expertise and achieved significant milestones as a blogger.