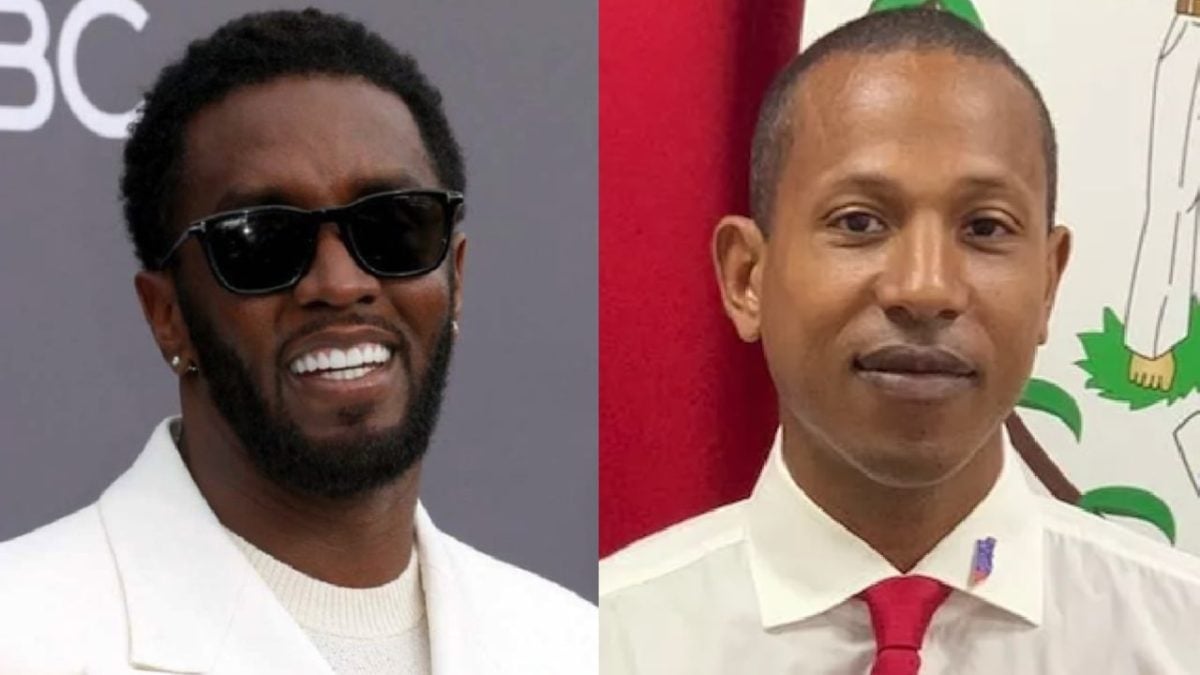 Diddy Reunited With Shyne Onstage In London During Concert
Diddy reunited with Shyne on stage. This happened at the "One Night Only" concert in London.
The memorable event which took place at the O2 Shepherds Bush Empire on the evening of November 7. Made the performance have a charitable cause.
Diddy reunited with Shyne as they both collaborated with the aim to deliver a captivating show.
However, the highlight of the evening was when Shyne, graced the stage with performances of…
"Bad Boyz" and "Bonnie & Shyne". From his 2000 album, 'Shyne'.
Although, Diddy took the opportunity to express his heartfelt affection for Shyne on stage. Saying…
"Ayo Shyne, I love you from the bottom of my heart. This is real love. My brother Shyne is fighting for his people of Belize right now. He's gonna be the future, I predicted it, Prime Minister of Belize".
In addition to the surprise reunion on stage. Diddy marked the occasion by presenting a birthday cake to Shyne backstage, as the rapper and politician turned 45 on November 8.
https://www.instagram.com/reel/CzXw4dIsBaS/?utm_source=ig_embed&ig_rid=1d451cf5-38ae-4c1a-b42c-1f2c0467d9bf&ig_mid=68CC3E38-C0DB-42EE-BD63-E23052731B6F
Shyne's visit to London also included a momentous trip to the Houses of Parliament.
During his visit, he stood at the same spot where Nelson Mandela once addressed both Houses of Parliament.
Additionally, Shyne shared his reflections on this visit through an Instagram post. He did this by expressing his reverence for the UK Parliament.
Stating also that he drew inspiration for his role as the Leader of the Opposition in the Belize House of Representatives.
The history between Diddy and Shyne traces back to 1998 when Diddy signed Shyne to Bad Boy Records. This was after DJ Clark Kent discovered him rapping in a Brooklyn barbershop.
Unfortunately, the following year, an incident involving Shyne, Diddy, and Jennifer Lopez resulted in a shooting at a New York City nightclub.
Shyne was subsequently sentenced to 10 years in prison, but he was released in 2009.
Reflecting on their complicated history during an appearance on Drink Champs in January 2022. Shyne showed a deep understanding of the challenges they both faced.
He attributed it to some of the issues to the legal counsel Diddy received.
Despite the adversities, Shyne expressed forgiveness and recognized the complex circumstances that influenced their journey.
In conclusion, Diddy and Shyne's reunion on stage in London serves as a symbol of enduring friendship and shared musical history, bridging gaps in a remarkable and heartwarming fashion.
About Author