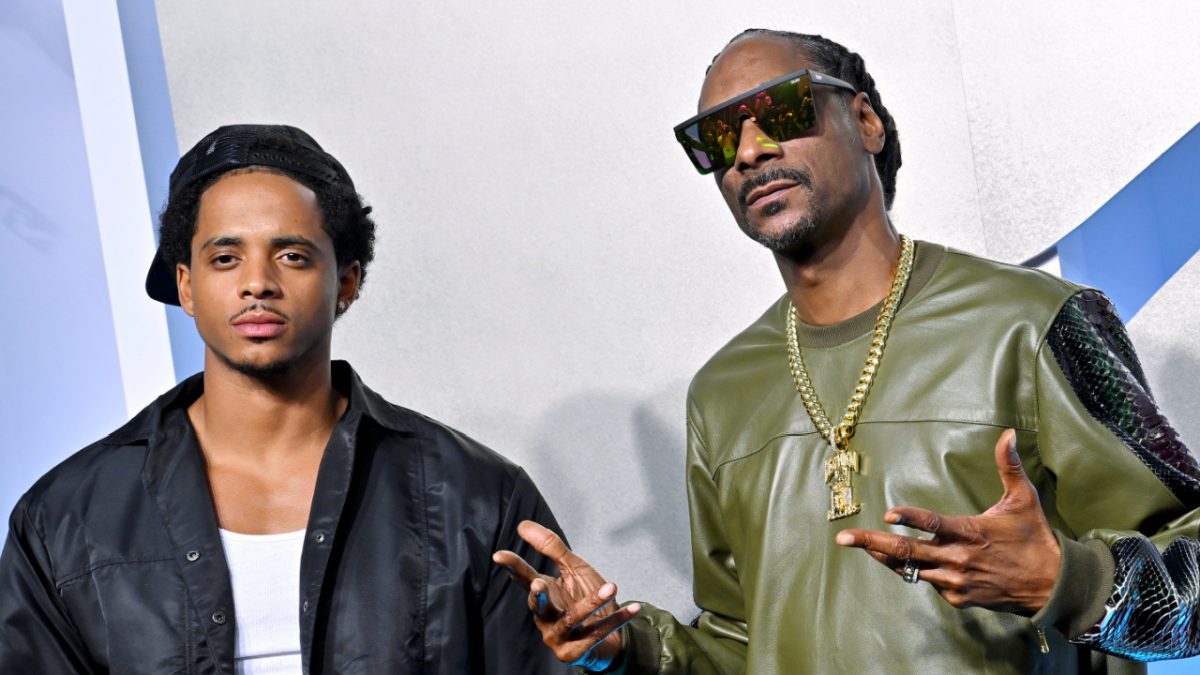 Snoop Dogg And His Son Foster Inclusivity With Death Row Games
Snoop Dogg and his son, Cordell Broadus, are stepping into the world of gaming. This is because of the launch of Death Row Games.
And it would be a platform aimed at promoting diversity among game developers.
The father-son duo has already embarked on various business ventures together.
Including an interactive restaurant concept known as Food…
Fighters Universe and a comic book in the form of an NFT.
Death Row Games. Which is an extension of the legendary Death Row Records. Also acquired by Snoop Dogg in 2022. Will utilize the Unreal Editor for Fortnite (UEFN) application.
This would be done in order to create, develop, and release content within the Fortnite ecosystem.
In an interview with AfroTech. Cordell Broadus expressed his enthusiasm for working alongside his father. The rap icon Snoop Dogg.
He emphasized the significance of their collaboration, stating…
"I think it's dope for a father and a son to be working together for one, and for two, he's 51 years old".
Broadus continued…
"So he may be out of touch with some of these things. And I'm always there to keep him up to speed and translate information to him in a tone that he can understand.
I think that's more important… but just as much as I'm giving him game, he's given me the keys to make these decisions with an IP as big as his".
Furthermore. The 26-year-old revealed that he is working with the estate of his father's former Death Row labelmate, 2Pac.
Also. He explained how his father's support has allowed him to venture into new territory, saying…
"I'm just going with my gut and checking the pulse of the culture. It's just dope to see that we both can empower each other with new information, and he can empower me by giving me access to all his resources and his IP".
More to this. Cordell Broadus also shared his vision for Death Row Games. Further emphasizing on the importance of representation and storytelling in the gaming industry.
He stated…
"We felt like let's really put resources into building Death Row Games and making a home for diverse creators in the gaming ecosystem and be a part of the narrative, the storytelling of what the next game should be looking like".
Snoop Dogg, as the owner of Death Row Records. Has been working to revive the brand while signing new artists such as…
Jane Handcock, October London, and Merkules.
In addition. He has also launched Death Row Cannabis and restored the label's iconic catalog to streaming services.
Although. This was after more than a year of absence.
The dynamic partnership of Snoop Dogg and his son Cordell Broadus in the world of gaming, serves as a powerful example. And this is due to the collaboration and innovation within the entertainment industry.
About Author