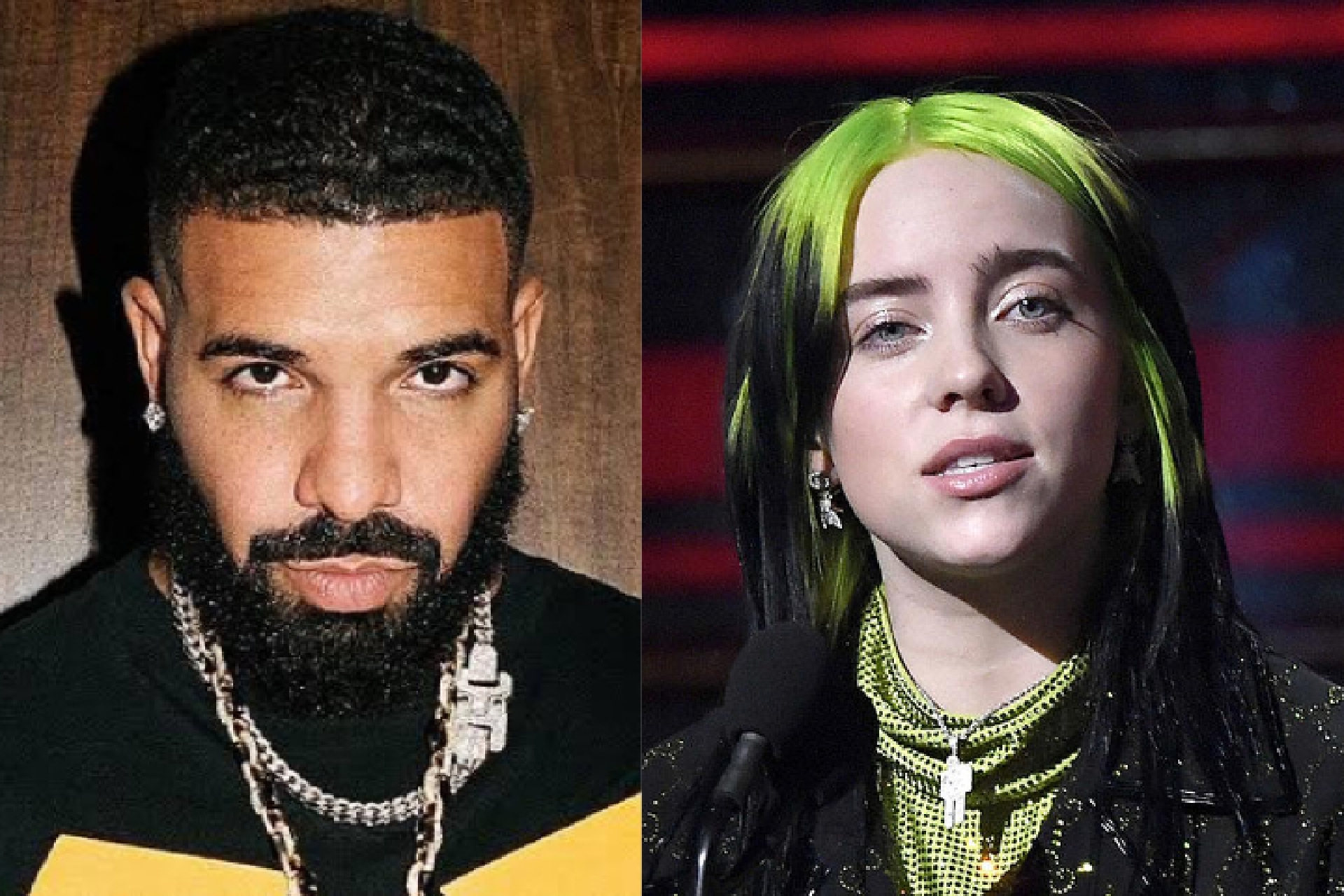 Listen to New Drake & Billie Eilish 'Blind Faith' Song
Drake and Billie Eilish Blind Faith song has surfaced online. Is a that we haven't heard before. It's probably a leaked song just like Kanye West and Travis God's Country. Drake's 2023 album and plans are also something fans have been more excited about because Drake is about to storm 2023 just like Nicki Minaj and Cardi B have already planed.
So far, Drake's 2023 compilation has begun here on Aswehiphop. Meanwhile, all of Drake's 2023 songs will be updated on the page. At least his collar with the OVO Sound artist Popcaan, We Caa Done has been updated with others songs like Blind Faith.
Drizzy's most recent release is his new music video from his joint album with 21 Savage is Jumbotron Shit Poppin. That was Drake's first music shot with his expensive jewelry. Now Drake and Billie Eilish Blind Faith song is currently what is trending online as the song surfaced on soundcloud not even via Spotify or Apple Music platforms.
Drake has always been susceptible to his music leaking one way or another and tonight, he suffers another one. After a low quality version of this leaked last night, tonight the CDQ version of a collaboration with Billie Eilish called 'Blind Faith' has surfaced online.
It's speculated to be a few years old and was likely scrapped by this point, despite how big of a hit it is on paper, considering both artists' gigantic fan bases.
This is so surprising because the song wasn't announced by Drake or Billie Eilish. But some fans who have listened to the leaked hit said it is worth Billboard No. 1. Drake is also prepping for his 2023 tour with 21 Savage. However, this year's tours also feature Lil Wayne. Wayne will be going tour with Blink-182. You can check out for more details.