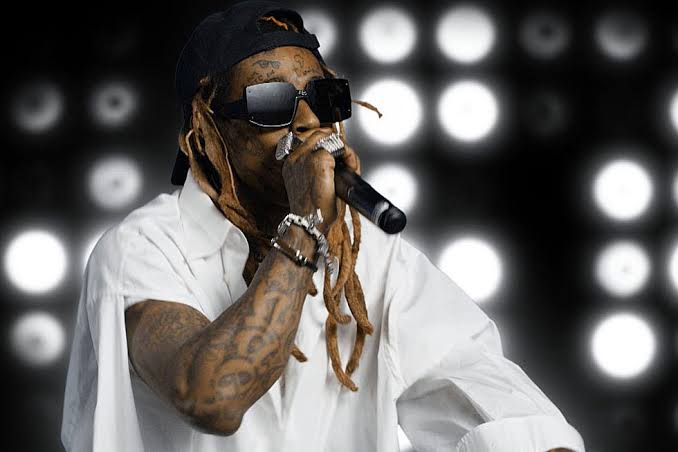 Lil Wayne Hits 2023 Tour and Concert with Blink-182
So many questions fans are asking right now is if Lil Wayne tour going to happen this year 2023. But the fact is that Lil Wayne 2023 tour and concert will always be available for this year. He might have not announced any tour already but Lil Way is always on tour plans using his last album Tha Carter V.
Last year no album was released by Lil Wayne, but there is this compilation of featured songs of Lil Wayne. You should check it out, in other to know those song he released last year.
2023 is a year for touring and doing most concerts. At least rappers like Drake and 21 Savage are hitting up the 2023 tour with their joint album HER LOSS. Just a few days ago it was announced they going on tour after Drake revealed his 2023 plans. Drake next tour is now coming after the successful concert at Lil Weezyana fest 2022.
Meanwhile, Lil Wayne is done with that but the Young Money rapper still has more shows, concerts and tours for 2023. So, Lil Wayne upcoming concert is Rolling Loud California 2023. It will happen at Hollywood Park Grounds and the location is Inglewood, California, United States. It's a concert that will be featuring some other artists as well.
So far, the last concert that featured Lil Wayne was his link up with Jacquees and Kid Ink which took place at Rio Rancho Events Center. Of course, it has been a busy year for Lil Wayne last year. He will need to continue touring and joining some related concert also.
As for this year, ConcertFix has reported that Lil Wayne, Blink-182 announced a co-headlining tour. It's a tour that will be happening across North America. It will come after the Rolling Loud California 2023 concert. Lil Wayne Blink-182 tour will kick off by June 2023 and continues into September hitting major markets like Atlanta, Dallas, Los Angeles, Seattle and Detroit. Joining the tour in support will be special guests Neck Deep. Back in 2017, Lil Wayne launched his Kloser 2 U Tour which followed up 2016's The Dedication Tour with support from Rae Sremmurd.
So, Lil Wayne Tha Carter V will continue to be a fixture for his future tours until he releases a new album. As regards Lil Wayne's next album, he has said the new album is on the way. Probably a follow-up to his 2018 album. He made a major appearance during his Drake set at Drake's Young Money Reunion in Toronto. There he confirmed a new album.
"What up y'all? Tunechi here," Wayne said into the camera. "Thank you, I ain't s**t without you. I'm not sure if you heard but, Tha Carter VI is on the way."
However, Lil Wayne is not the only rapper or artist who is hitting up the 2023 tour and concert there are other tours you might want to check out. Future announced his One Big Party tour. Chris Brown, Beyonce and more are also readying for 2023 tour and more.
About Author
Links, a co-founder of Aswehiphop, has been dedicated to the platform since its inception in 2019, overseeing the curation of artist songs and features compilations.