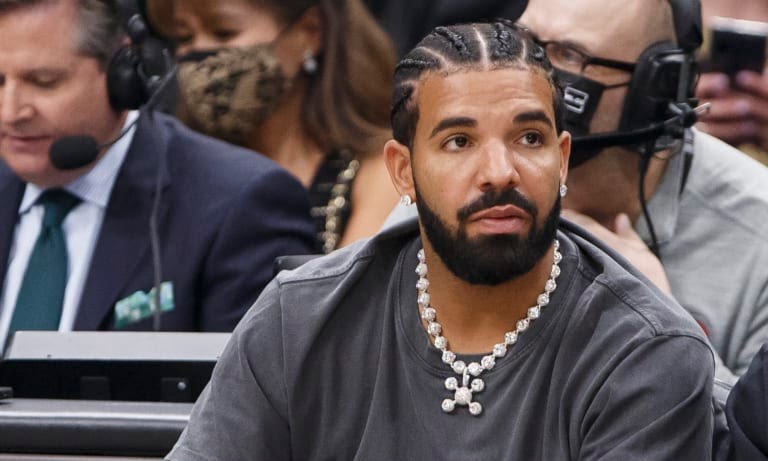 Drake Adds New Expensive Jewelry in His Jewel case
Love it or loath it, Drake is a bling rich flex rapper who loves spending money on Jewelries. It's no secret that Drake is one of the rappers with Expensive Jewelry. Of course, Drake Expensive Jewelry has been reviewed, yet his recent video "Jumbotron Shit Poppin." Drake is never a shy rapper in spending extravagantly. He has a lot of sweet chains, but the most expensive Jewelry he has bought herself is £10 million engagement ring necklace is a tribute to his 42 exes
Thanks for his HER LOSS album. The rapper is more proactive in doing awareness for the joint project which featured 21 Savage. Just this month Drake finished work on Popcaan new song We Caa Done then head over and release the official music video for Jumbotron Shit Poppin.
From the video, Drizzy confirmed his newly purchased Pharrell's jewelry collection. It's a Rich Flex and comfortably directed as he showcased both a red Ferrari and others. The jewelry he was wearing in Jumbotron Shit Poppin video belongs to Pharrell's collection. But it's now his own after spending $2.5 MILLION to grab it.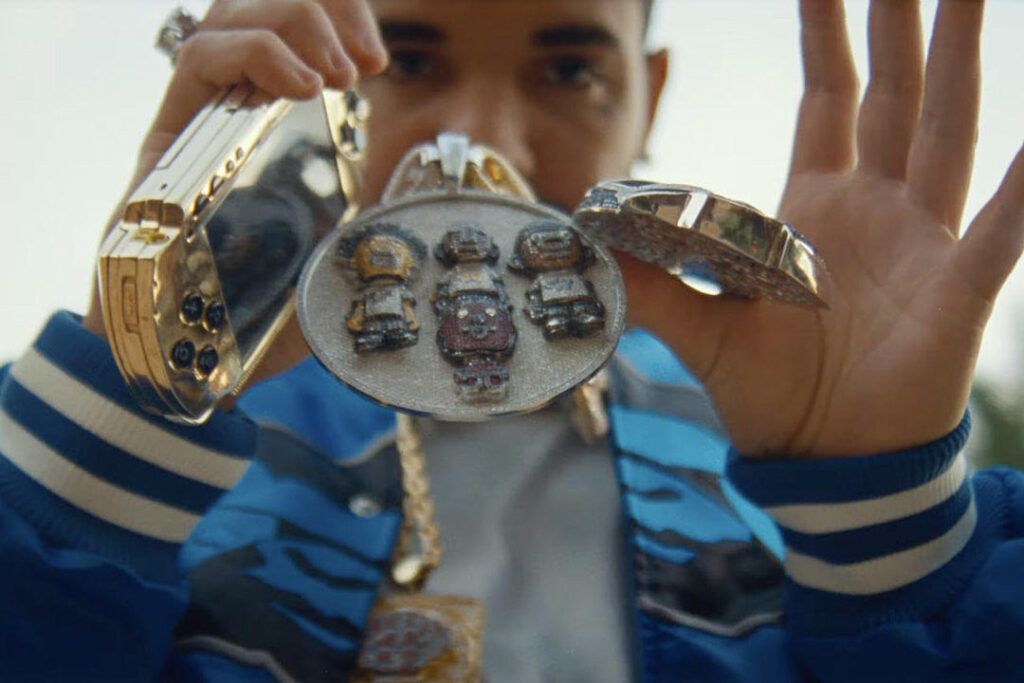 Pharrell decided to lessen the load he has as regards too many jewelleries he was having back in 2022. He then put out many of them up for auction through the auction house Joopiter. That was in October 2022. However, Pharrell has also explained to vogue the reason why he put out his jewelleries up for auction.
Meanwhile, Drake acknowledged Pharrell's decision and was able to pay about $2.6 million for his haul on the online auction. Watch the music video from his joint album he flaunts the Jewelry as he raps. Drake Expensive Jewelry is many.
Back in April 2022, it was also reported that Drak spent about $1.9 million necklace from the luxury jewelry brand dubbed the "Sphere Legs High Jewelry Necklace" was worn by Drake. he also shared it on his Instagram account which you can see below. While on his Jumbotron Shit Poppin video, if take a good look at him you will see he also wore it.
Drake's new music video is one of the simple videos we have seen so far. Although might not be one of these expensive rap music videos from 90's. But the rapper has always known how to give himself this good treat.
In other related news, Drake is not the most extravagant rapper who has spent huge on Jewelries. However, when it comes to that, then you should consider Lil Uzi Vert as the most expensive rapper when it comes in purchasing Jewelry.
According to 6ixice: Uzi has always been known for being a bit "out there," but no one could have expected his latest stunt. The renowned rapper got a 10k diamond implanted into his forehead.
While the huge diamond itself would probably blow away the competition on this list by itself, the procedure also helped raise the unfathomable $24 million price tag. Doctors had to use a process called atransdermal implant, where the giant gem was anchored under his skin.
(Via)
About Author
Links, a co-founder of Aswehiphop, has been dedicated to the platform since its inception in 2019, overseeing the curation of artist songs and features compilations.