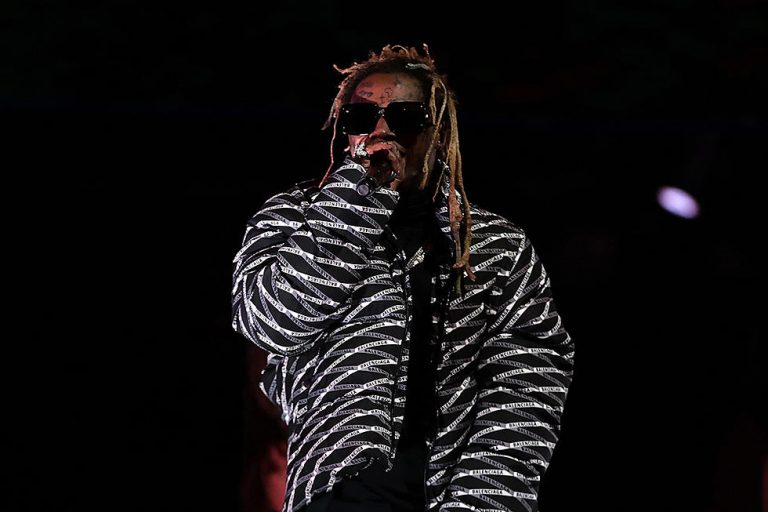 Lil Wayne 2022 Songs & Features
Has Lil Wayne released any album since this year? The answer is no though he might be working on new album for the future. While the last artist we compiled his 2022 featured songs which is Chris Brown 2022 featured songs, today, we are listing Lil Wayne 2022 featured songs. As for Lil Wayne 2022 songs, he hat officially released any standalone single. But he has assisted Yung Bleu, MGK and more. At least as a Lil Wayne fan, you all still have something to stream. However, Lil Wayne shared Sorry 4 Wait mixtape earlier this year. The mixtape feature extra three songs which include Camera, Lil Remo, Blu Snappin.
Lil Wayne 2022 Songs Features
Miss My Dawgs
Soul Child
God Did
Just In Time
Chrome Slugs & Harmony
The Root Off All
Possessive
Thought I Was Gonna Stop Remix
I Heard You're Married
AY
Sunshine
Poison
Miss My Dawgs
Miss My Dawgs is a song from YG. It featured Lil Wayne. This is another top feature Lil Wayne has gotten in 2022. Please note that Miss My Dawgs is among YG's I Got Issues album.
Soul Child
Yung Bleu's new album is titled Tantra and from the album, he has featured two Young Money rappers. After his Nicki Minaj collaboration as Love In The Way which also appeared on Nicki Minaj's 2022 featured songs, Bleu then proceeded to Lil Wayne for "Soul Child " song.
God Did
Lil Wayne and DJ Khaled continue to keep tight relationship with another track. God Did which was the latest DJ Khaled album so in 2022 also featured Lil Wayne on a God Did both Rick Ross and you can stream the song and album here.
Just In Time
Lil Wayne and JID released this song from the album The Forever Story. It's a JID album which also featured other hip-hop rapper but in Just In Time track, Liltunechi assisted from that end.
Chrome Slugs & Harmony
Do you know that The Game's DRILLMACTIC album also featured Lil Wayne. This has made Wayne become one of the most featured rappers in 2022. The album is a star-studded project featuring Lil Wayne on track 14 as Chrome Slugs & Harmony with G Herbo
The Root Off All
DJ Premier put out his new EP "Hip-Hop 50 Vol. 1" featuring Lil Wayne, Nas, Remy Ma, Rapsody and more. The EP welcomed about 12 songs and Lil Wayne was featured on the last track which is called The Root Of All. This is another song Lil Wayne linked up with in 2022.
Possessive
Possessive is one of the songs on Chris Brown 2022 album BREEZY. The song appeared on Chris Brown BREEZY track list as track 4. Chris Brown featured Lil Wayne once again. This is not the first time both have linked up. So many popular song of Chris Brown and Lil Wayne have been released yet Possessive is another continuation.
Thought I Was Gonna Stop
Papoose and Lil Wayne rejoined forces for their song Thought I Was Gonna Stop. The first version of the song featured Lil Wayne yet again the second version recruit 2 Chainz, Busta Rhymes and Remy Ma on the remix that also got released this year. You can also check the song on 2 Chainz 2022 featured. You want check out the official video the song on YouTube.
I Heard You're Married
Lil Wayne got featured on The Weeknd 2022 album DAWN FM. The album is truly a star-studded album with a lot of packed rappers and singers. It's a song you count as part of Lil Wayne 2022 song features. I Hear You're Marriad is included as part of The Weeknd 2022 tour.
Ay
Ay is another song that featured Lil Wayne so far this year. The Machine Gun Kelly's song was assisted by Liltunechi and they delivered the song to public hearing. Though the official video of Ay didn't feature Lil Wayne but the song worth listening and watching as well.
Sunshine
One the loyal artists that respects Lil Wayne Latto. She don't Play with Lil Wayne and want to work with him, like all day. Well, Latto did feature Lil Wayne on her new album 777 via Sunshine song. It is a song you can called Lil Wayne featured 2022 song. You can check it out on Youtube.
Poison
Jack Harlow released his "Come Home the Kids Miss You" Lil Wayne, Drake, Timberland and Pharrel. They were all featured on respective songs. Lil Wayne assisted Jack on a song called Poison and the song was released ahead of the album.
This page is being updated, always check back for more Lil Wayne 2022 songs features.
https://eduteka.icesi.edu.co/ver_pro.php?url=1/50451
Chris Brown
Drake
Jack Harlow
Lil Wayne
Lizzo
MGK
The Weeknd