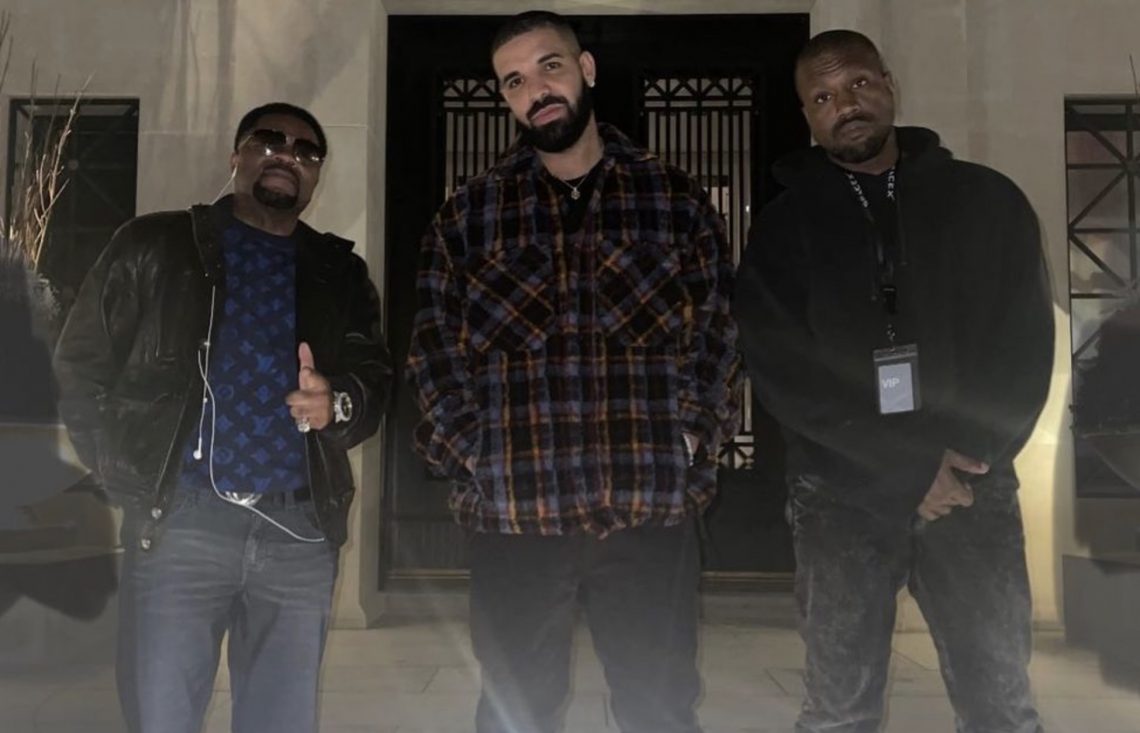 Kanye West and Drake Confirms Beef Squashed, Pose for Photo Together
Kanye West and Drake long-running beef have been confirmed as something we can call over. Kanye West since this month, he struggled to make sure he made peace with related adversaries. YE officially shared a new photo of Drake with J Prince who formally announced Drake and Kanye West are signing peace.
Watching through what both Drake and Kanye West shared on their Instagram page, they were extremely happy to come back together. According to how they planned it, Drake share his Kanye West video on his own Instagram account while Kanye West do the photo posting. Kanye West also revealed that making peace with Drake, Jay-Z whom he linked up during Diddy's birthday and other rappers.
As for Drake, he once invited him to put beef to rest and that was on December 7 during an event in Los Angeles. "It's time to put it to rest," Ye said at the time. The development came before the official release of "Life after Party," a Drake diss track seemingly leaked by Drake that featured André 3000.
However, the good news is that Drake and Kanye are no longer beefing each other. The Only Thing we should expect from them is a new collaboration. YE has stuck to his words to squash all possible between him and others. Meanwhile, it has been confirmed Kanye West, Soulja Boy, Drake, Jay-Z are now friends following their peace restoration.
Drake took his beef serious with Kanye West and Pusha T back in 2018. That was the time Pusha T released on "The Story of Adidon." This has lingered so many times. It was trying to get settled although one person can only come up just like Kanye did and has accepted it.
Drake released his new album Certified Lover Boy this year and Kanye also shared his 10th studio album DONDA same year and here is the deluxe edition.
in Other news, Drake has joined Amahiphop U.S pmvc for November 2021. The rapper shared a new music video from Certified Lover Boy. It's his collaboration with 2021 and you can watch it on November hip-hop videos on Amahiphop.