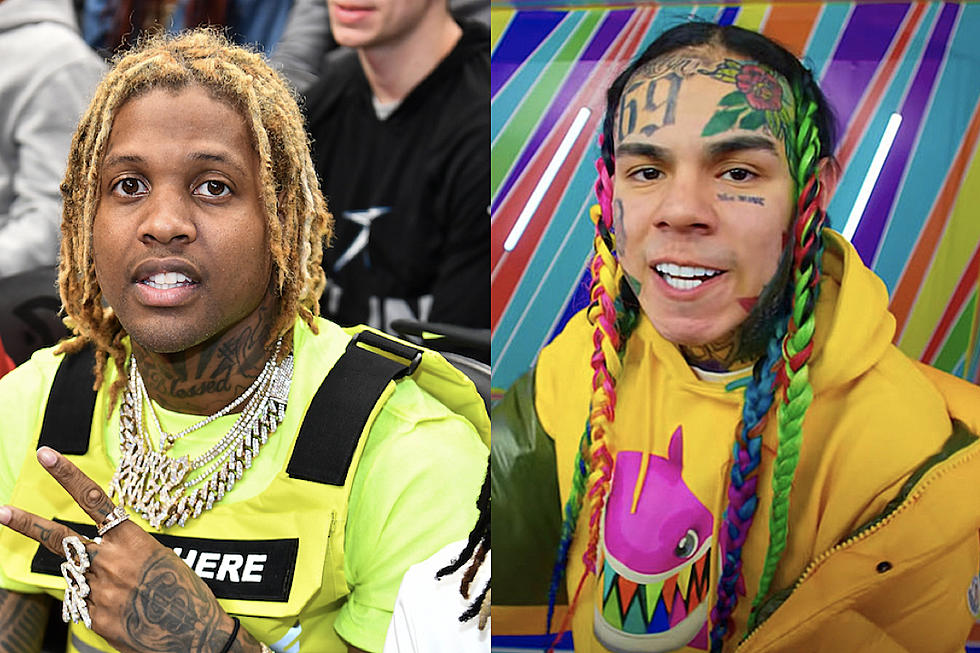 Chicago Rapper Lil Durk Challenges Tekashi 6ix9ine to $50 Million TV Fight in Dubai
Lil Durk, a Chicago rapper, has recently challenged fellow rapper Tekashi 6ix9ine to a fight on TV in Dubai for a staggering $50 million. The challenge comes as Durk is preparing to release his new album "Almost Heald" on the 29th of this month.
Durk's message to Tekashi was clear: he does not want to hurt him but wants to beat him up on live television. The fight is expected to take place in September and will have three rounds. Durk has offered to pay the $50 million from his own money, without any help.
In response to Durk's challenge, Tekashi fired back by suggesting that the Chicago rapper is only using the fight to promote his new album. Tekashi offered to fight for free in a Miami hotel room, stating that Durk is only looking for ways to promote his album since NBA YoungBoy has already dropped his own controversial album titled "Richest Opp."
Durk declined Tekashi's offer, stating that he only wanted to beat him for money. Durk believes that the fight will be a massive event that will draw in a lot of viewers. In his message, Durk told Tekashi to go and talk to his rich friends to double the money, which would make the fight even more interesting.
Tekashi, who is known for his flamboyant personality, has not turned down the challenge from Durk. However, he has suggested that the Chicago rapper is trying to promote his new album by using the fight. Tekashi has been involved in several feuds in the past, including a recent one with rapper Meek Mill.
The challenge from Durk to Tekashi has caused a lot of buzz on social media, with many fans eagerly waiting for the event to take place. It remains to be seen whether Tekashi will accept Durk's challenge and whether the fight will take place in Dubai as planned. However, the prospect of a $50 million fight between two famous rappers is certainly an exciting one that has caught the attention of music fans worldwide.
One of Lil Durk's latest releases is the song "All My Life," which features J. Cole. The track is available for streaming on Aswehiphop, where you can also find J. Cole's 2023 songs and features.