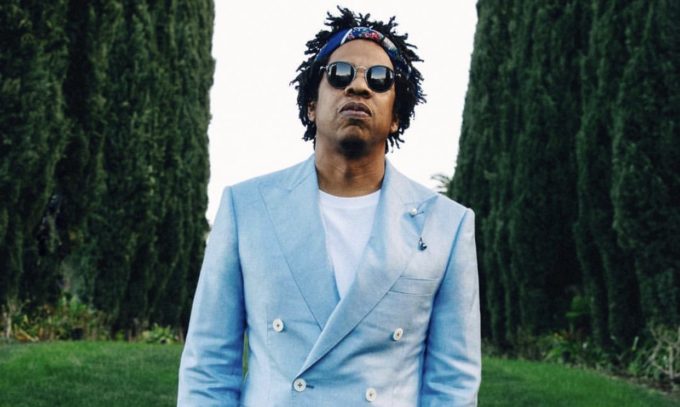 Watch Jay-Z Narrates Fight Video Starring Gervonta Davis
It was actually a great one and Jay-Z who was at the Gervonta Davis and Ryan Garcia boxing moment has narrated how it went down in amazing detail. The fight was what many lovers of boxing have been expecting and finally got it.
Gervonta Davis knocked out Ryan, out during a battle on Saturday night (April 22) in Las Vegas, Nevada. The winning was a huge one and has indeed said he is the face of boxing after going as the champ.
The victory was a great experience for Gervonta, and Ryan Garcia who lost his first-time win to Gervonta Davis has left people in a very surprising way. Jay-Z was so happy following Davis's victory and he has given his narrative using motivational words just to show how happy he is for Davis.
Believing in yourself is what Jay-Z has encouraged everyone out there to do. No matter how difficult it looks the best of yourself is yet to appear. Everyone loves the inspiration given by the leading hip-hop billionaire rapper. Meanwhile, below is Jay-Z spitting the aspirational and powerful words he built an empire with.
"Everything in life is for your greatest good," the New York legend remarked in the clip. "No matter how difficult it seemed at the time, everything is for your greatest good. It's just teaching you discipline so you can receive your blessing. See, I'm from the bottom, from the mud. Don't matter if you from Brooklyn, from Baltimore. All that matters is that you believe in yourself when no one else will. Any time you want something in life, you just gotta set your intention. Your intentions, your beliefs. You're powerful.
"When you set your intentions, you believe that s**t with your soul, a hundred percent," Jay-Z continued. "It's gon' happen for you. I promise. I'm saying that because I'm standing in front of you tonight, doing what I love to do in front of all these beautiful people 'cause I set my intention. 'Cause I believed in myself. I came in the game saying 'I'm gonna be the greatest of all time. I'm telling you, come. Watch how we get down."
Jay-Z and Gervonta Davis In Inspirational Promo video on Stevenvictor's Instagram post or you can also check the video below. Also, you can watch the Twitter video below to see more words from Davis.
"The job doesn't stop till I retire."

More work to do for the new 👑 @Gervontaa | #DavisGarcia pic.twitter.com/FL8tNZllzi

— SHOWTIME Boxing (@ShowtimeBoxing) April 23, 2023