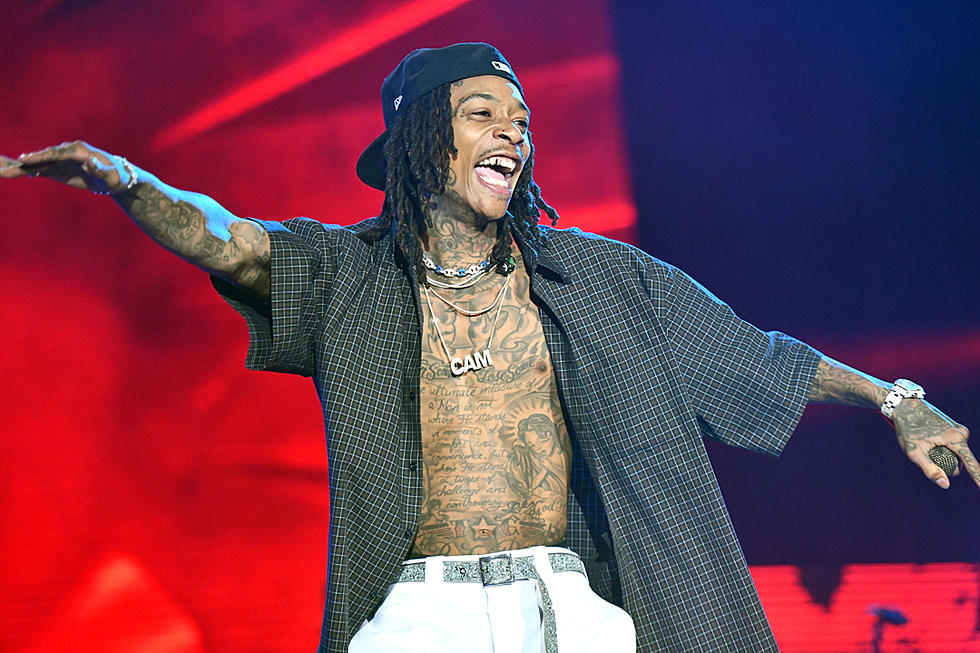 Wiz Khalifa 2023 Songs & Features
Sure we are expecting a new album from Wiz Khalifa this year. But then, Wiz Khalifa has been busy dropping a few singles accompanied by its official video. Wiz Khalifa 2023 songs and features compilation was once announced here on Aswehiphop.
However, you will be streaming all Wiz Khalifa's 2023 songs and his features as well. Just like we did last year, Khalifa was one of the rappers we compiled their songs. You listen to Wiz Khalifa 2022 songs also.
Below is the list of Wiz Khalifa 2023 songs as compiled on Aswehiphop. Please note the list will feature other songs the rapper assisted. This page will be updated as soon as he shared a new album, singles or features.
Wiz Khalifa 2023 Songs and Features
Hype Me Up
You
See Ya (Mixtape)
Close Fame
Why Not Not Why
No Weakness (Feat.)
No Stress (Feat.)
Love To Smoke
Mercury Retrograde
Paris Fashion Week
Don't Text Don't Call
Little Do They Know
Hype Me Up is a song Wiz Khalifa released on August 8th 2023. The track follow-up his Mixtape "See Ya" and to his previous song "You" featuring Ty Dolla Sign. Today he back again with his regular release of new songs and this one he said it's Hype Me Up.
Just a few hours of dropping "Close Fame" song and video, Wiz Khalifa has to remain silent and work on the next thing. Now he released "See Ya", a mixtape featuring more news songs you will to listen to.
Wiz Khalifa has always been getting into Aswehiphop's top compilation since 2019. This year's compilation might have not seen the rapper on more features but Wiz Khalifa has been consistently dropping new singles. Today being 14th of June, sheared a song titled "Close Fame" with a new video accompanied.
On this day April 18th 2023, Wiz Khalifa released Why Not Not Why. This came after the release of his No Stress which you can stream. It's directly coming from the rapper and hopefully he prepping for new album. You can watch the video on YouTube
This is not Wiz Khalifa's but it came from DJ Drama's 2023 album which he titled I'm Really Like That. A star-studded album indeed and it was released on March. Wiz joined Drama on No Weakness track and you can hear it Spotify.
No Stress is the first featuring Wiz Khalifa. The song also featured O.T. Genasis. Officially coming from popular DJ Holiday. You can listen to the song below and also share your thoughts.
On this song Love To Smoke, you will be able to know why Wiz Khalifa love doing what he likes doing. Normally Wiz Khalifa is a well-known smoker and in this song, he shared more about his smoking lifestyle. You can listen to it on YouTube.
Mercury Retrograde is one of the songs Wiz Khalifa shared after his notable effort last year. Of course, it's a follow-up to Love To Smoke which we mentioned above. "Even out the country they know what it is," he raps. "'Bout to start up another business / Talking to the moon, manifesting visions."
So many ways to make music and video. In this one titled Paris Fashion Week, Uncle Wiz Khalifa had to show his fashion style while on his Paris trip. It's quite an interesting one and the video has been trending expected.
When you hear Wiz Khalifa and "Don't Text Don't Call," then you should also think of his rap godfather Snoop Dogg. Don't Text Don't Call is a collaborative song from the due for their upcoming film, High School Reunion.
Wiz Khalifa is living the life in the music video "Little Do They Know". Shot by Braden Walker, the clip follows the rap superstar's recent excursion from NBA All-Star Weekend to his son Sebastian's birthday bash.
This page is been updated, check back for more updates on Wiz Khalifa 2023 songs and features.
About Author
Links, a co-founder of Aswehiphop, has been dedicated to the platform since its inception in 2019, overseeing the curation of artist songs and features compilations.