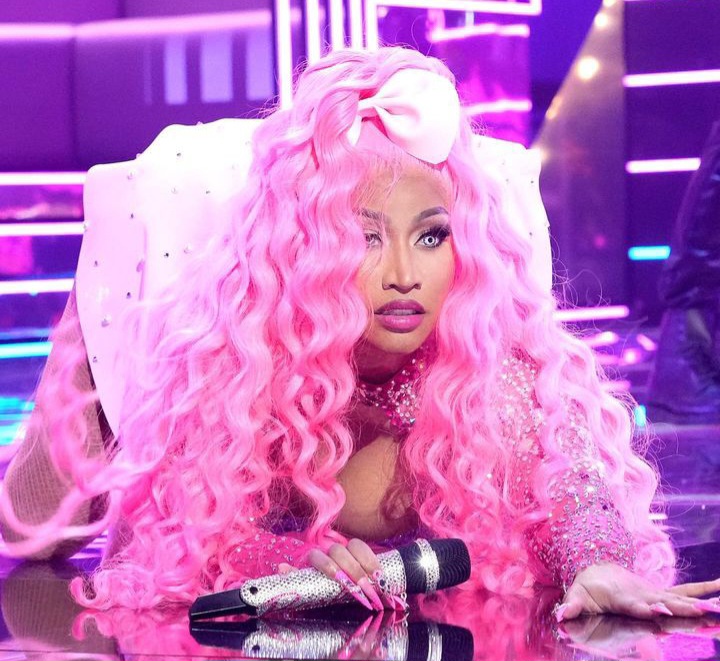 A Male Makeup Artist Pays $60,000 to Get Butt to Look Like Nicki Minaj's
Some people can do so many things just to impress themselves. In this world today, most people really want to be like Nicki Minaj. Is either by voice, colour, body, eyes and all that. But a Male Makeup artist who goes by the name on Instagram Rudyvmua only his butt to look like Nicki Minaj backside.
Rudyvmua has made up his mind in having his a** look like the opposite gender. Folks have didn't only tag him as gay but his recent move has left many talking. A report from AllHiphop noted that Rudy is a die-hard fan of Nicki Minaj and wants to make sure he has one of the things Nicki enjoys.
Rudy Villalobos, a Los Angeles-based makeup artist. Paid about $60,000 to get Nicki Minaj to look like butt. It's a dream which he wants to accomplish. The 27-year-old beauty specialist reportedly plans to get surgery again for a Brazilian butt lift because the first one wasn't curvy enough for his liking. So why is Rudy so eager to have more surgery on his butt?
"I want my butt to be as big as Nicki Minaj's," he told the hip-hop media website. "I'm passionate about butt enhancements because I've never heard a song about small booties. Everyone wants to have a nice, perfectly round-shaped bubble butt – whether they admit it or not. And, honestly, no matter how many squats you do, your butt does not grow as big. Exercise tightens and tones, but it doesn't give you that perfect round shape."
Rudyvmua is all made up and he also acknowledged the fact that it might cause him so many things, maintenance and the risk of surgery will always happen. He wants a bigger butt and nothing can stop it, he said. He wants Nicki Minaj butt enhancement.
However, you all know that in this kind of thing, people will always dive in to criticise. Of course, rudyvmua has been getting potential backslash following his bigger butt action.
Nicki Minaj is living her big life with a lot of influence being passed across. The Young Money mother is currently planning of new album. But before that, she shared a couple of songs and features which you won't want to miss.