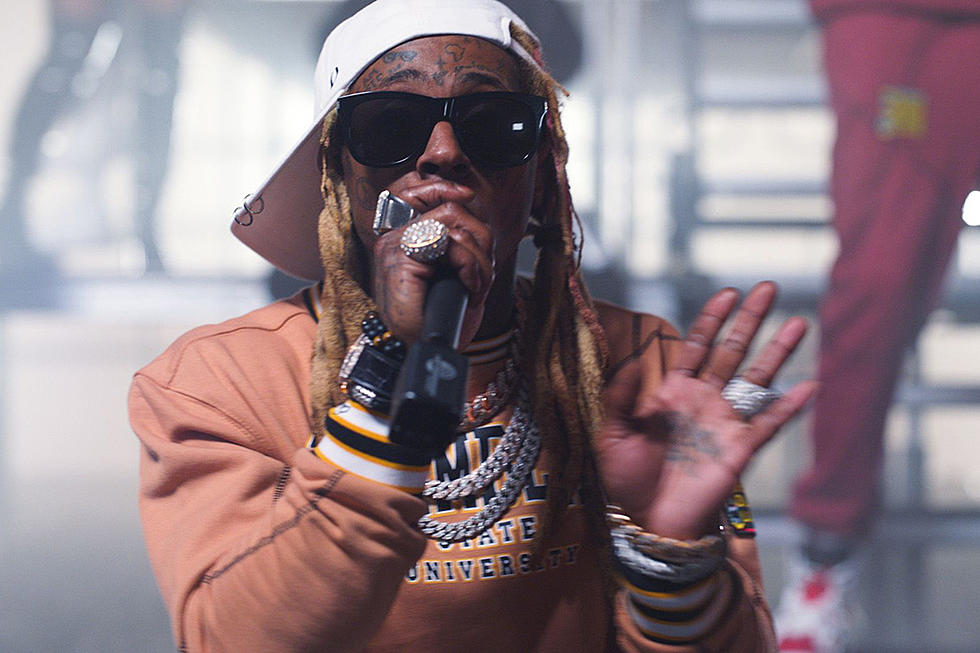 Lil Wayne Cancelled Concert In Atlanta At The Last Minute
When last did you see Lil Wayne disappoint his fans? Maybe the latest one has left fans wondering why he couldn't show up for his stage time. Lil Wayne cancelled his show again in Atlanta at the last minute and fans have reactions to that.
The majority of Lil Wayne's fans in Atlanta we're all set to rock with the Young Money rapper following his announced show in the city. But things flipped and Lil Wayne has to cancel the show hours it kicked off.
From what we got from AllHipHop, the show wasn't cancelled totally but it was only postponed. The big announcement was posted on Lil Wayne's Instagram where the rapper noted the cancellation of the concert.
According to 11 Alive, the Atlanta show would have been the 14th stop of the 28 concerts in the Welcome to Tha Carter Tour. The tour is currently on popping, starting on April 4 and ending on May 13.
"Due to unforeseen circumstances," he said. "We have to reschedule the Atlanta show tomorrow. I apologize to my fans, but I kan't wait to turn up with y'all soon. Luv ATL."
This is not the first time Lil Wayne disappointed his fans. Although one of the biggest disappointments Lil Wayne has given to his fans was in 2007. Tunechi disappointed his fans with the Northan Caroline concert. He skipped it. Yet again, things like that keep happening but some fans have left reactions for him below.
The Lil Wayne Atlanta concert is said to be one of the biggest Lil Wayne concerts in 2022. However, it will still happen but we are not sure of the next official date. Has not been disclosed by the rapper though. Some of his new 2023 songs, hopeful will be performed.
I can't believe lil Wayne done cancelled the Atlanta show 😩😭 less than 24 hours before 🫠

— Ki 💎 (@pshh_impretty) April 22, 2023
No no no no no Lil Wayne cancelled the Atlanta show the morning of?!?!?! I'm going to spend my day sad crying instead of happy crying now.

— Calvin (@Young__PK) April 22, 2023
Damn Lil Wayne canceled the Atlanta show😩 idk why he thought it was a good idea to have it the same day/time as the fight anyway🙄

— ✨Court✨ (@pretty1court) April 22, 2023
Lil Wayne canceled his Atlanta show the same time blink-182 is announced that they actually aren't on the headliners of Coachella and that it's actually a special guest. Blink-182 also went on tour with Lil Wayne a few years ago. Hmmm🤔🤔🤔 pic.twitter.com/8Wq8KBT8KX

— #TEAMHENDO (@brokekidjd) April 22, 2023
Bro Lil Wayne canceling in Atlanta tonight got me so fucked up I was really lookin' forward to it dawg damn

— Dalton Neely (@DtinNeely) April 23, 2023
Damn Lil Wayne cancelled his Atlanta tour stop less then 24 hours before the show. Man them tickets prices were high as hell

— Lone Lee© (@G2thAdon) April 22, 2023
Whooooa Lil Wayne's concert tomorrow in Atlanta was canceled. i hope he's ok !

— ✨Lanré✨ (@SikiraT) April 22, 2023
Lil Wayne canceled his Atlanta show tonight… he better not even try that shit Monday….

— Allysiah💋. (@iLashae_) April 22, 2023
So far, Lil Wayne appeared on the new Swizz Beatz project Hip Hop 50: Vol. 2 which also featured Nas and more. The rapper has been more active since this year. He once talked about a new album, but there's no update yet. However, you can check our Aswehiphop Lil Wayne 2023 songs and features compilation. While we wait for his Atlanta concert to be restored.
About Author
Links, a co-founder of Aswehiphop, has been dedicated to the platform since its inception in 2019, overseeing the curation of artist songs and features compilations.