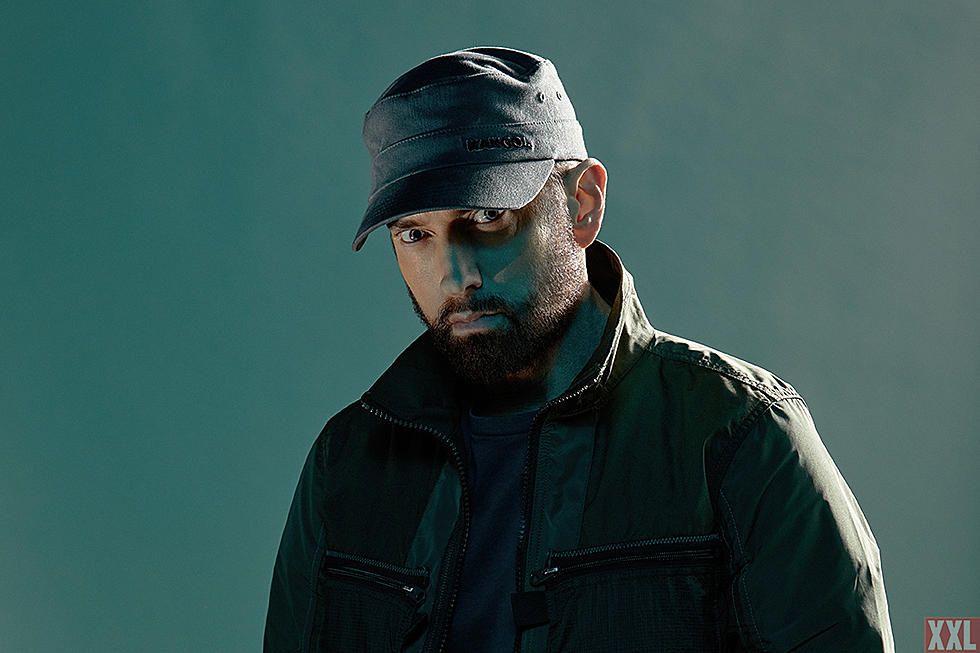 Fans Displeased as Eminem teased New Mom's Spaghetti sauce Instead of Album.
The Fans of "Eminem" has shown how displeased they are with the fact that the rapper has refused  to release  a new album, instead, he teased the launch of his new Mom's Spaghetti sauce.
Eminem has confirmed in his instagram post on Tuesday (October 24) that his new Mom's Spaghetti saucewill be available for sale before  this week runs out, but it seem that it wasn't  what his fans are really  expecting from him currently.
"Marshall, the sauce we really want is the album," "Drop the bomb tracks tho Marshall" two of his fans commented on his post as they couldn't hold back their displeasure over the fact that he has refused to drop a new album.
View this post on Instagram
The last time Eminem released an album was in 2020, album which he titled "Music To Be Murdered By" which was his eleventh studio album where he featured a lot of artists like Young M.A, Royce da 5'9″, Ed Sheeran, the late Juice WRLD, Don Toliver and other great rappers.
Meanwhile, Eminem's 2020 album "Music To Be Murdered By" actually debuted at No. 1 on the Billboard 200, selling 279,000 album-equivalent units in its first week, which is mark as one of his most successful album projects.
Though, Eminem has really made great impact in the rap industry and he is currently one of the 10 highest-selling artists of all time following the fact that he has marked his third decade in the industry.
According  to the reports  that was recently released by the Chartmasters, Eminem  has been able to make a total of 207,262,000 sales in his career, positioning him above Led Zeppelin into the No. 10 spot.
But, despite all that he has achieved, his fans are still expecting him to drop a new album instead of his Mom's Spaghetti sauce.
About Author
I am a highly skilled copywriter and freelance blogger with several years of experience in the field. Over the years, I have garnered valuable expertise and achieved significant milestones as a blogger.