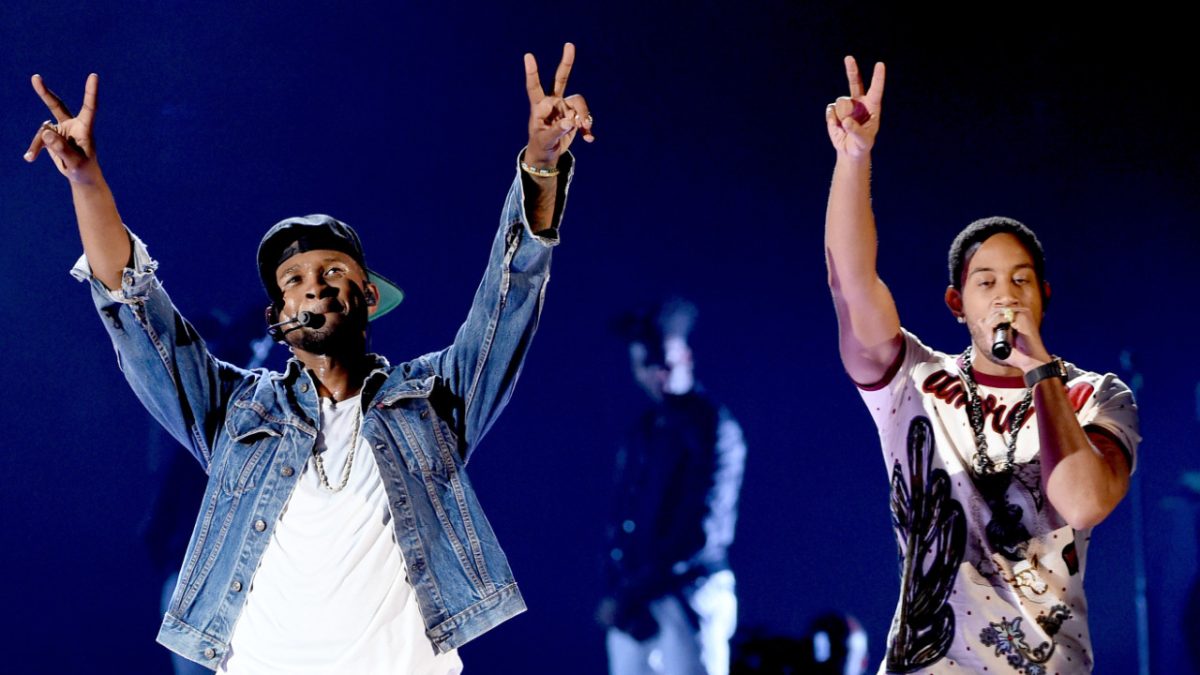 Usher And Ludacris Teamed Up For Surprise Performance In Vegas
Ludacris and Usher teamed up in his Las Vegas residency. This happened as they surprised the audience with a live performance of their hit song "Yeah!".
While, the crowd went wild for the unexpected collaboration of Ludacris and Usher.
Ludacris expressed his gratitude by calling Usher his. "Brother for life".
Furthermore, Ludacris shared a clip of the performance on Instagram, writing…
"When Atlanta TAKES OVER VEGAS. Thanks For Having Me @usher 🙏 My Brother Fo LIFE!".
Usher's Las Vegas residency, "My Way", has been a star-studded affair, with guests like…
Dr. Dre, Doja Cat, Summer Walker, Jessica Alba, Jennifer Lopez, and Nas.
Although, Nas in particular, had a memorable performance during Usher's show.
During that time, he sang songs like…
"You Owe Me" and "If I Ruled the World (Imagine That)".
In addition, Usher's residency at Dolby Live at Park MGM which started in July 2023, will continue until December 2.
Also, the show has seen visits from other celebrities, including…
Ashanti, Tiffany Haddish, Keke Palmer, and Saweetie.
Following his residency in Las Vegas. Usher will return to the city for an even bigger event, where he would be performing at the Super Bowl Halftime Show.
This announcement came from the NFL and Apple Music, the presenting partner for the halftime show.
Usher expressed his excitement for the performance. Stating…
"It's an honor of a lifetime to finally check a Super Bowl performance off my bucket list. I can't wait to bring the world a show unlike anything else they've seen from me before".
JAY-Z, who is involved in producing the halftime show as the NFL's live music entertainment strategist, also spoke about Usher's upcoming performance.
The Super Bowl Halftime Show is scheduled for February 11, 2024, at Allegiant Stadium in Vegas.
However, JAY-Z commended Usher, calling him…
"The ultimate artist and showman".
And he also expressed his anticipation for the magical performance.
About Author